The official launch has happened, and the Xiaomi Mi 4c is now official in China, coming with quite a few improvements from the mid-range Xiaomi Mi 4i. The design and screen are still the same, but the Xiaomi Mi 4c comes with a new processor that was in the core of LG's 2015 flagship, the LG G4.
On the front, the Xiaomi Mi 4c comes with a 5-inch 1080p display, and it is the same Sunlight display that just looked brilliant on the Mi 4i. Under the hood is a Qualcomm Snapdragon 808 processor (a hexa-core chipset with Dual-core ARM Cortex A57, quad-core A53).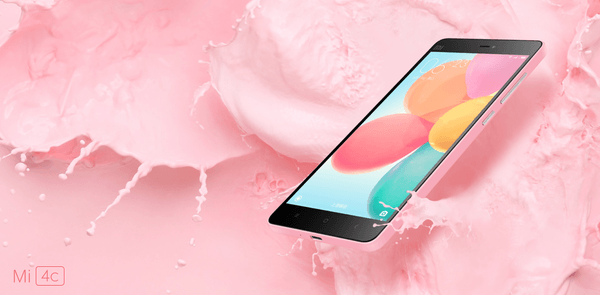 The phone comes in two variants, i.e. one with 2GB RAM and 16GB internal storage, and other with 3GB RAM along with 32GB internal storage. There is no storage expansion available, just like the case with Mi 4i. There is a 13-megapixel rear and a 5-megapixel front-facing camera. The rear camera features phase-detection autofocus.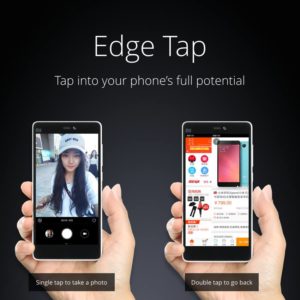 Interestingly, there are a few new gesture features added to the device, including Edge tap, where tapping once on the side of the phone clicks a picture in the camera app, and double tapping on the side while browsing, takes you back to the previous page. The MIUI also added a double-tap-to-wake function for the screen.
The Mi 4c comes with a 3080 mAh battery, which has QuickCharge 2.0 technology support. Just like the OnePlus 2, the Mi 4c has USB Type-C port, which is still a new to the world of smartphones, with rarely any good accessories available for it. The phone comes with Dual 4G SIM connectivity.
There is Infrared support as well, to help the Mi 4c act as a quick remote to control TVs, ACs, and other electronics, including DSLR cameras.
The pricing set for the 16GB Mi 4c is 1299 RMB (around $204 or Rs. 14000) and the 32GB Mi 4c is priced at 1499 RMB (around $235 or Rs. 15500). It will be available in different colors, the company calling it as bubblegum colors.
During the event, Xiaomi also launched the Mi Bluetooth Speaker for the price of RMB 199.