The Xiaomi Mi 5 comes with a beautiful 5.15-inch display with a Full HD resolution (1920 x 1080 pixels) and it maintains a vibrant 95% NTSC colour saturation, and what Xiaomi calls as a Sunlight display is something that maintains the contrast while pumping up the brightness in extremely bright conditions.
There are a lot of viewing modes, settings, and changes that can be done to personalize the viewing on the display, but sometimes, even in the normal scenario, there seems to be an improper color output or contrast level, which can be very well set.
To change the display colors, and contrast levels, follow the guide explained below.
Go to Settings > Display > Colors > Contrast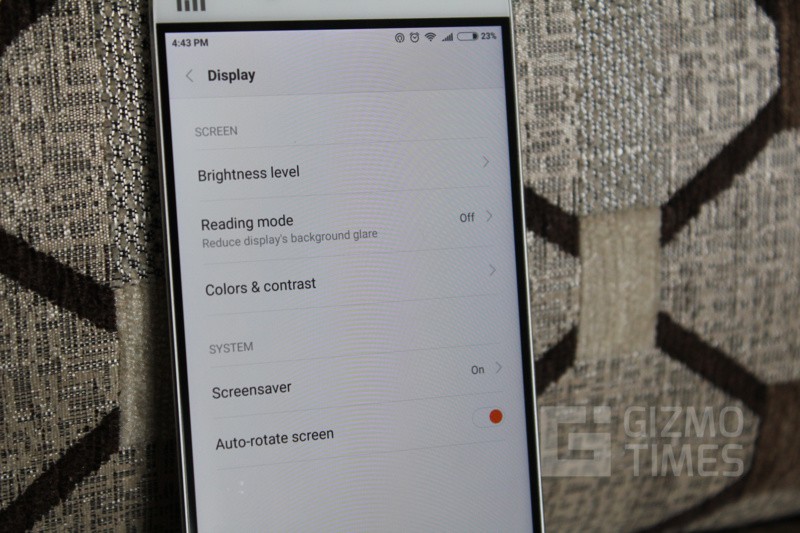 Colors can be set between Warm, Standard, and Cool. With the given picture, you can easily notice how the colors change between the three.
Contrast Settings
Contrast setting is a bit more complicated than you think, because although there is an option of Automatic contrast that would set it up based on the available light, we've seen it as high on contrast, so much that the display makes the content look unnatural at times.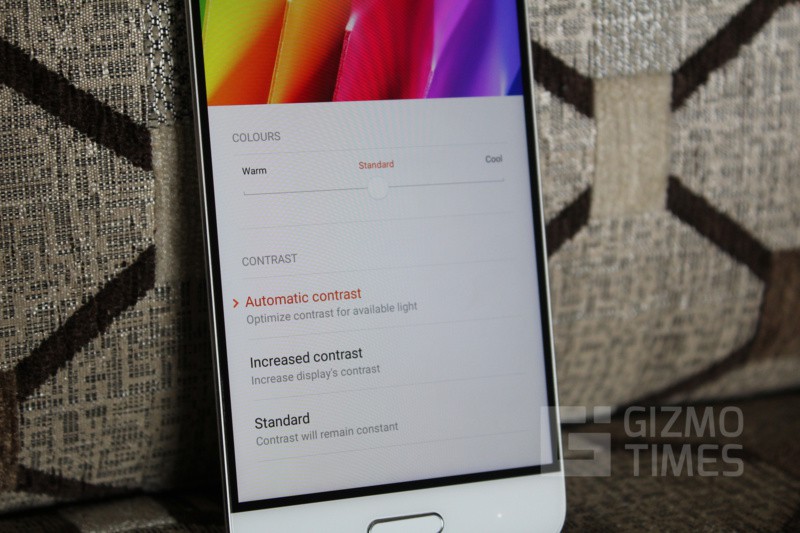 So, you've got three options for Contrast:
Automatic contrast: Optimize contrast for available light
Increased contrast: Increase display's contrast
Standard: Contrast will remain constant
Which is the best option to choose? Certainly, one would usually choose Automatic, but that didn't go well for us, because under bright sunlight, the content looked very unnatural and there, I preferred to have the Standard contrast setting active.
What's reading mode? How does it change the colors and contrast of Xiaomi Mi 5?
Reading mode is something where the Blue light is reduced and this mode acts a filter exactly for the same since it is said that Blue light is not good for the eyes when background light is too low.
When you activate it, the screen becomes free of blue light and it does look different, but it doesn't hurt the eyes. This is a special setting under the Display settings in Xiaomi Mi 5, and you can choose the strength of it and also select apps where the Reading Mode can be activated automatically.