Some smartphones after using them for quite a good time, we get bored by using them thereafter. That's the reason most of the smartphone makers have their own custom UI in which they provide many tweak options and changing different themes. Samsung has also introduced themes long back and they're making the theme store better by adding many themes. The Galaxy S8, the company's latest flagship has many added features and the theme store from which you can customize your S8 beautifully.
How to customize your S8 by changing themes
The below-listed features will also work the same on the Galaxy S8 Plus too.
To enter into the Samsung Themes, you will have to go to Settings and open Wallpaper & themes. By clicking on it, it will take you to a separate app where you can find wallpapers, themes, icon packs, and always on display themes.
In the wallpapers section, you have featured, top, and a new section where you can find wallpapers corresponding to them. After downloading a few of them, you can find them in "My Wallpapers" listed at the top. Not all the wallpapers that are available are free, you will have to pay and buy some of the wallpapers.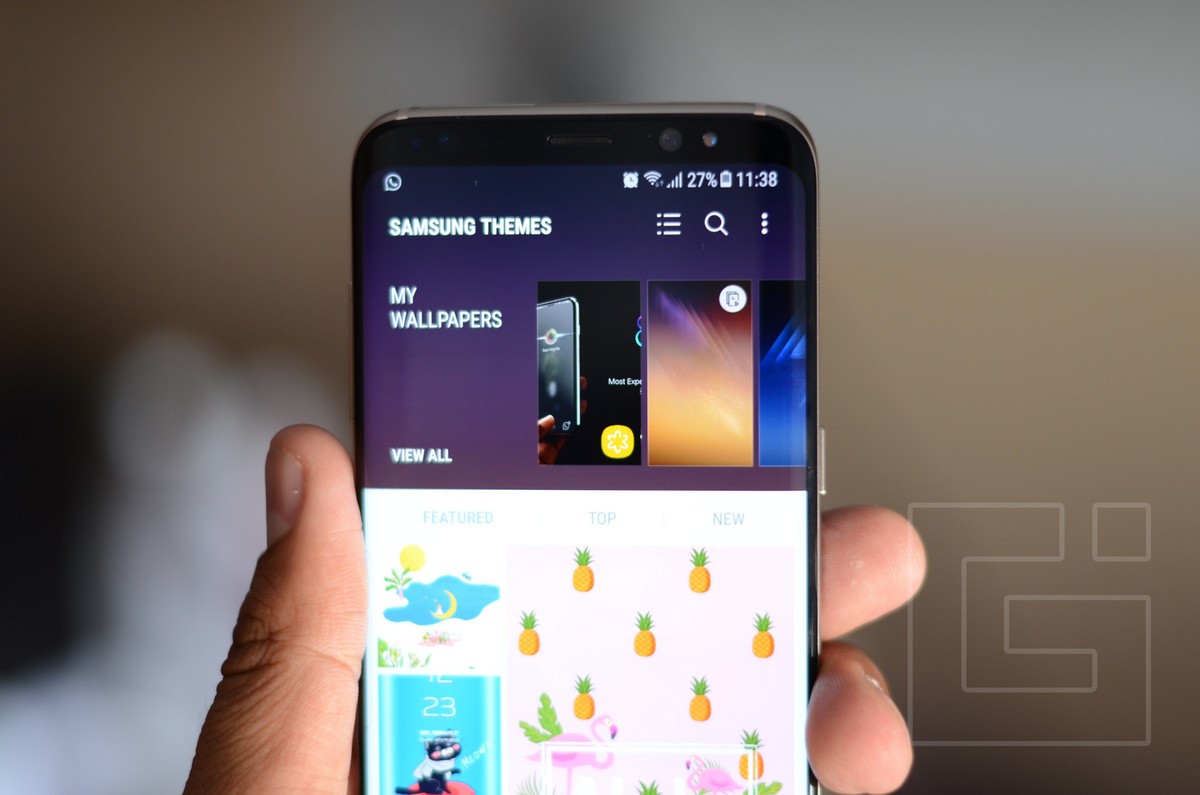 Coming to the Themes section, you will have a slider at the top which will show the features themes or list of themes. Scrolling down the list, you'll find Editor's choice, the week's new, recommended, and the theme categories. There are again features, top, and new if you slide to the right or left. To apply a theme, first, select the theme, download it, and apply it.
The third section, icon packs, have a lot of cool icons which you can choose from. Again, there are featured, top, and new sections here. Some of the cool icon packs are listed under paid which you will have to buy if you want to use them. To apply the icon packs, select the one you want, download and then apply.
The last one here, the AODs (Always on Displays) are the themes for the always on display that you have on your S8. To apply the one you want, select it, download, and then apply. There are a few which you will have to buy in case you want to use them.
All the above customizations can be previewed before applying them by opening the photos which will give you the preview. To manage your purchases and updates of themes, go to settings and change them according to your preference. You can also add a shortcut to your app drawer by enabling the "Show Samsung Themes shortcut".