YouTube is one of the best and most popular video sharing sites out there. Recently, they have been releasing a lot of new features on both their website as well as on their Android and iOS application. And one such feature that was recently released on Android and iOS powered devices was the ability to store YouTube videos offline, so that you can view them later even without an internet connection.
This is a very useful feature. YouTube has millions of videos on different category, but many a times, our network doesn't let us stream YouTube videos in high definition properly. And the ability to save an YouTube video to watch later is indeed a very good feature. However, one major disadvantage of saving YouTube videos for offline viewing is that, as it gets stored on your device's internal storage, you may lose a good portion of your internal memory if you save a lot of videos.
And one of the simple ways to regain space on your device is to delete offline stored YouTube videos. If you are confused on how to delete YouTube video that you saved offline on your device, then the guide below will help you out.
How to Delete Offline Stored YouTube Videos from your iOS or Android Device:
Launch the YouTube application from your device.
Go to your Account tab, which would be the extreme right one in the three
Here, below the History, My videos, notifications list, there will be a separate section called "Available offline", and under that will be "saved videos"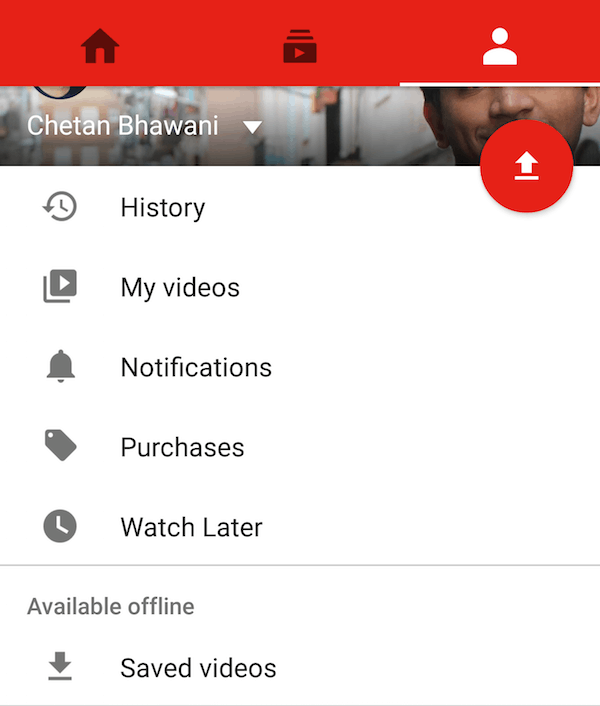 Go into that section and you will see the list of videos which you downloaded for offline viewing
Here, just beside the video which you want to delete, tap on the Options and tap on the option "Remove"
The app will ask you for the confirmation of the same. Tap on Remove again.
Now the video will get deleted from your device, helping you save up the internal memory on your device.
This feature will be of great use for people owning Smartphones without an external SD card slot, as every MB of internal storage space is valuable to them. Hope you found this simple tutorial helpful, and if you did, then please do not hesitate to share this article with your friends.