Micromax Dual 5 is the latest flagship smartphone from the Indian brand and it enters the premium segment, with the 5.5-inch full HD display with Corning Gorilla Glass 4 protection on the top. It has a whopping 128GB internal storage along with 4GB of RAM. While there is a lot to talk about the phone, one of the interesting inclusions is the extra button on the other side of the phone, called the SmartKey.
The SmartKey is located on the opposite side of the power button just below the SIM card tray. The SmartKey can be set to do certain actions on the device.
How to setup SmartKey to actions
First of all, locate the button on the side of the device just below the SIM tray. Now, open the SmartKey app which is in the folder named 'Black-tech'. You can now set the app to do several actions for different engagements on the button.
In the app, you have six different actions; three while the screen is locked and three while the screen is turned on. You can turn them according to your preferences and make sure how the engagement has to be done on the button. You'll find it just below each of the action.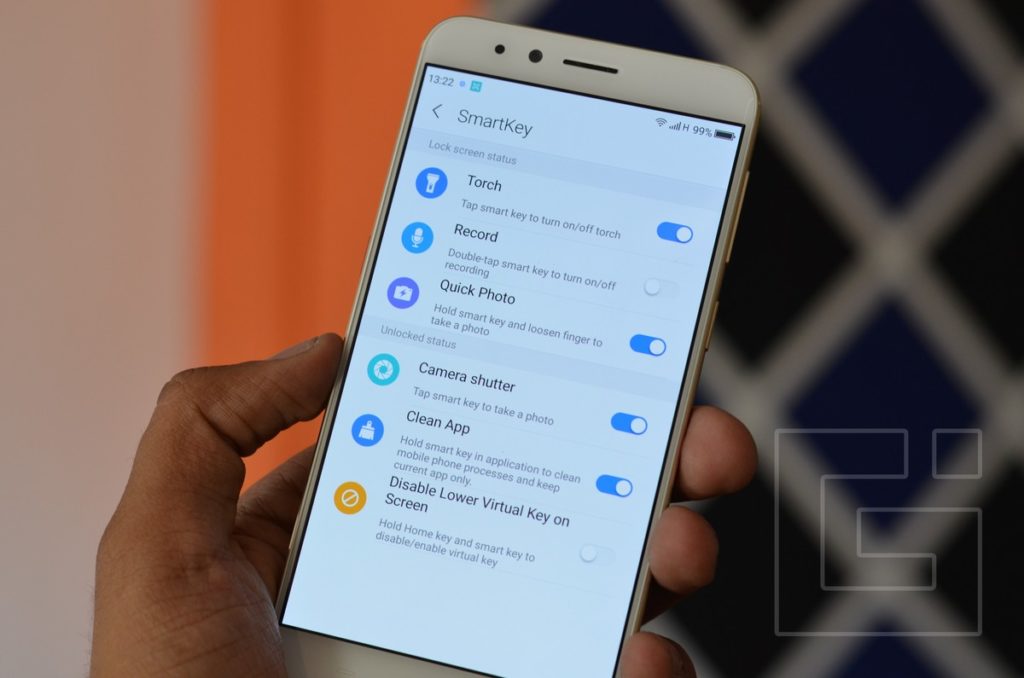 For example, while the screen is locked; you can turn on the flashlight by clicking the button once, double-tap it to voice record, and hold the button and release it to take a photo. And, while the screen is unlocked, tap the button to capture in the camera app, hold the button in an app to clear the backgrounds keeping the current app active, and hold SmartKey and home button simultaneously to enable/disable the virtual keys.
If you are someone worried about the performance of the phone and think that the apps that are running in the background are responsible for draining the phone battery, the configured SmartKey can clean it by turning off all the background apps.
To turn them off, just go into the SmartKey app and turn off the actions you want to. So, yes Micromax has embedded a lot of stuff on this device. There are also a lot of other features of this phone.