A Pocket PC, or a PC phone, or call whatever seems like an apt name for the Acer Jade Primo, company's latest Windows smartphone running the latest Windows OS, i.e. Windows 10. This is among the big list of products announced by Acer at the IFA 2015 press conference in Berlin.
The Jade Primo will function just like a full-fledged Windows PC, thanks to the feature that was introduced in Windows 10 – Continuum. When connected to a large screen, the phone acts like a PC, although there might be certain limitations to the features. Getting a full PC like experience from a smartphone might be a long-time dream for many, as the data syncing and availability of certain apps had always been an issue. Acer Jade Primo will be the first smartphone from Acer to have this, and work just like a computer.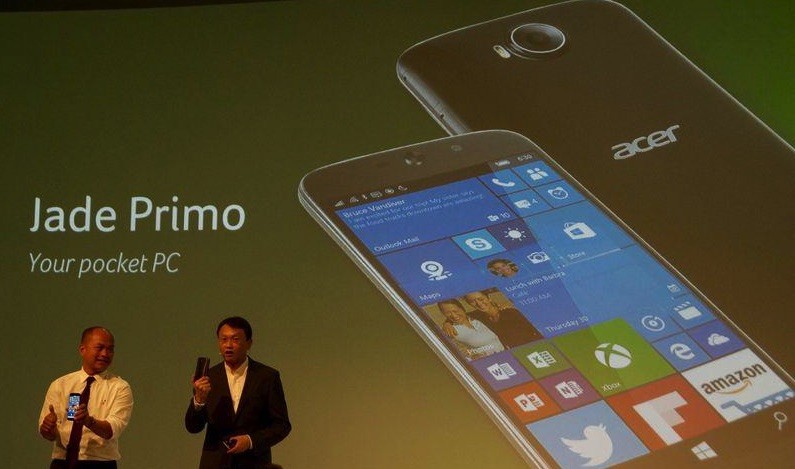 To justify what is being advertised, the company is going to ship the Jade Primo along with a few accessories, including a keyboard, wireless mouse, and a dock.
As for the specifications, the Jade Primo has a 5.5-inch Super AMOLED display, and the device is powered by Qualcomm Snapdragon 808 processor. The device will have a 21-megapixel camera on the back with a Dual LED flash, and a 8-megapixel camera is provided on the front for selfies and video calls.
No details are given about its availability or price, and we might not even see this before 2016, as what is available right now is just the prototype. Acer has also announced the Acer Predator 6 gaming smartphone alongside a few other devices at the press conference.