Acer's heavy lineup announced at the press conference at IFA 2015 event in Berlin included not just laptops, monitors, projectors and tablet devices, but a powerful smartphone also made its entry into the "Predator" series that is focused at gaming.
The Acer Predator 6 gaming smartphone / phablet is power packed, and it looks similar to the Predator 8, the 8-inch gaming laptop from the company. Four speakers to begin with, the device doesn't look more like a smartphone but like a hand-held gaming console that is slimmer than the lot.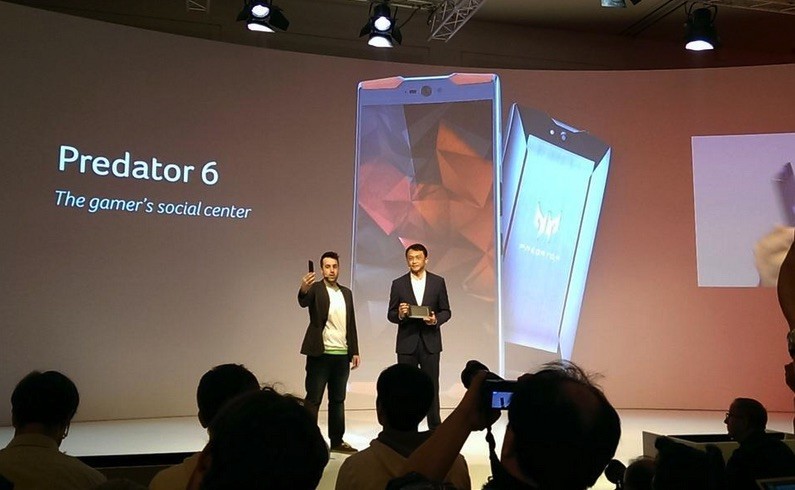 Details are scarce at the moment, though we can confirm that the Predator 6 comes with a 6-inch display, a Deca-core Mediatek processor (Helio X20) along with 4GB of RAM. The Chinese rival Asus has the ZenFone 2, and ZenFone Deluxe with 4 gigs of RAM, and the OnePlus 2 as well packs similar RAM, though there will be other differences for a gamer in this Acer phablet.
A 21-megapixel camera is seen on the back, and a pretty big "Predator" branding rocks the solid looking back cover of the device. We'll update as and when we get more details about this "gamer's social centre" from Acer. Meanwhile, check out Acer Jade Primo, a pocket PC with Windows 10 and Snapdragon 808 processor.