Smartron India while introducing themselves to the Indian market on 31st March, might also come up with the first range of products that is supposedly going to include a smartphone and a tablet device as well. One of them that we see in the Benchmark databases is a tablet device with a screen size of 13.7-inch.
Note: This isn't a confirmation from the brand but usually, what appears on the Benchmark sites is what comes into reality later. The benchmarks done here are dated about 6 months back, and Smartron has been privately working on things in the past few months.
If you didn't know, Sachin Tendulkar invested in the company and is also the brand ambassador of Smartron.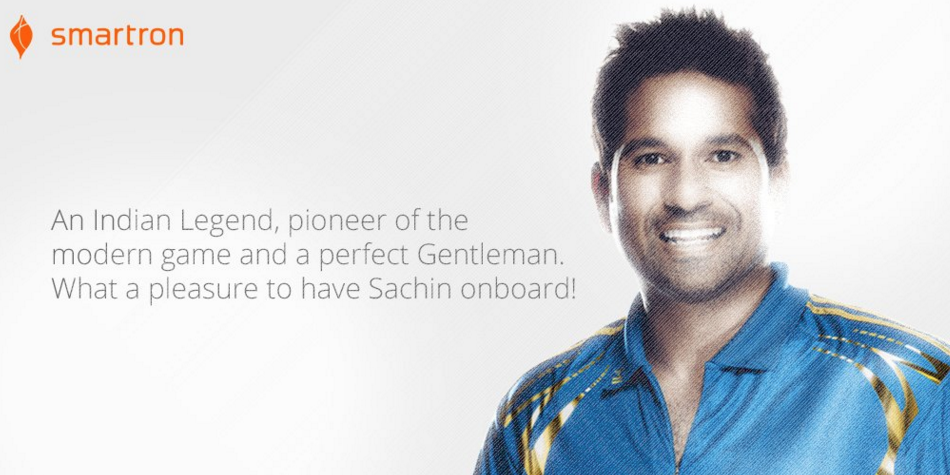 It is going to be a Tron X series, so the name of the tablet could change to what it is called on the Benchmark sites: Tron 5011.
Here's what we know about the specifications of the tablet:
13.7-inch, 1920 x 1080 pixels resolution, Multitouch
Qualcomm Snapdragon 810 (4xCortex A57 + 4xCortex A53 – ARMv8 big.LITTLE)
Qualcomm Adreno 430 GPU
RAM: 3GB
Storage: 16GB and 32GB variants
Rear camera: 13-megapixel allowing 4K video recording
Front camera: 4-megapixel allowing 2K video recording
Sensors: accelerometer, barometer, compass, GPS, gyroscope, light sensor
As for the OS, it is Android 5.1.1 Lollipop that is showing up, but it cannot be confirmed because the stats are from September when Marshmallow OS was not yet released. The tablet is going to be a Wi-Fi + SIM one, with one SIM adapter in place. If these specs are true, we are looking at a high-end tablet device from the company.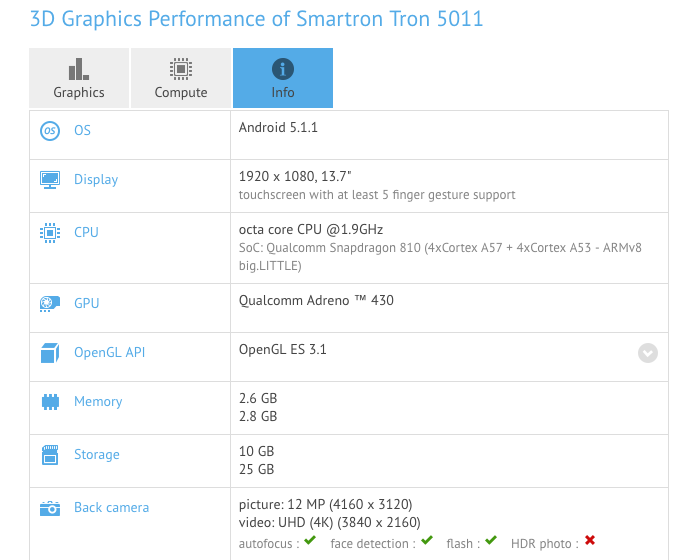 Are you excited about a large tablet device entering the Indian market if that happens? With the likes of iPad Pro, Surface from Microsoft and such doing a good job, will a large screen device with Android OS outperform the competitors? Of course, the price too will be a deciding factor but we're hoping to see some surprises alongside the brand launch on 31st March.
We are also looking at a smartphone to be launched alongside this, and it is expected that a phone with 5.5-inch display might be seen as well. Smartron has done well in keeping things off the track for now, and you will get to know officially just in a couple of days from now.
Update: The invite sent to us also shows a smartphone and a large device, which could be this particular tablet that we are talking about here.