Ever got fed up with those large and heavy smartphones or the MP3 players that you carry to just listen to music while doing your outdoor workouts? Mighty might just help you with that although this isn't from one of those well-known makers and is a project out for crowdsourcing. It is like a small iPod sized player, which has a music playback storage for you up to 48 hours! It is the device, which takes your streaming music on-the-go without being connected to a smartphone.
It is lightweight, durable, and small enough to clip onto any piece of clothing. It comes equipped with Bluetooth and Wi-Fi, which is compatible with both iOS and Android, and has music of up to 48 hours of playback without the internet connection, which is all for under $80.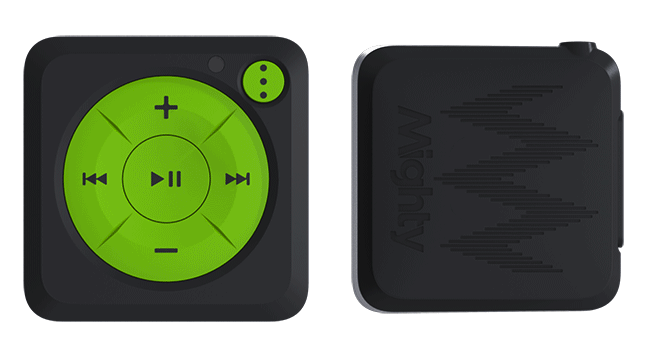 The music apps in the app stores, which consume high battery and memory are what, motivated the company to create a simple product that provides users with a comfortable and seamless music+fitness experience, all without any smartphones that are bulky.
The company says that the first version of MIGHTY will be integrated with Spotify only. But they plan on expanding their support to additional streaming music services in the near future, which could be spread out remotely through a software update.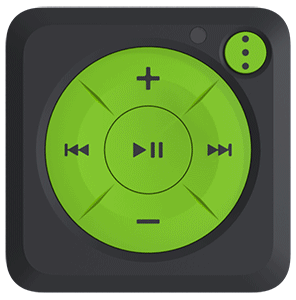 The iPod Shuffle is an alternative that provided comfortable music+fitness experience. But, it can't play through streaming services like Spotify. MIGHTY is the first the first ever device, which can play music streaming through Spotify.
All you need to do is, open the mobile app and pair MIGHTY to your phone. Launch the app and login to your premium account, and make your playlists available for offline play using the familiar 'Available Offline' button. Instead of downloading the playlists on your phone, the songs are directly stored on MIGHTY. Songs will be synced through Wi-Fi, which will be a pretty quick process just by taking a few minutes to sync hundreds of songs.
It is controlled by a physical button. To start, playing a song, simply press the play button and MIGHTY will start playing the first song in your selected playlist. You can also toggle between playing a straight playback or shuffle the songs in your playlist by a click of a button. If you want to navigate to other playlists, press the playlists selector button and you can scroll through your playlists. Each time you hover over a playlist, MIGHTY will pronounce it out for you through the earphones so that you'll be knowing, which playlist are you playing.
MIGHTY will be capable of playing music for up to 5 hours when fully charged. However, the ultimate goal of the company is to achieve 10+ hours playback time without increasing the size of the device, which the company claims that can be done remotely by a software update without any requirement of new hardware.
The company says that MIGHTY is intended to work with Spotify. They are having discussions with Spotify about a potential partnership and are not an official partner of Spotify and MIGHTY has not been approved by Spotify. It functions like just any other device that has the ability to store music. Each premium user can sync up to three offline devices with their account and each device can store up to 3,333 songs offline.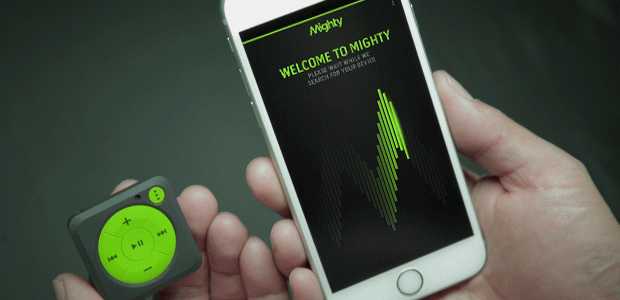 MIGHTY is sweat proof and water resistant. Fully compatible with iPhone 4S+ and Android version 4.4 and 4.4+ (KitKat) with one year limited warranty. With Dual mode Bluetooth 4.0, Wi-Fi radio and 2.4Ghz antenna. It has a 4GB SDRAM Flash Hard Drive and 500MB DDR3 SDRAM. It has a 250mAh lithium battery, which is likely to be changed in production, which charges in less than 45 min. Mighty has a 3.5 mm for your favourite earphones and can be also connected with a Bluetooth earphones.
MIGHTY could be one hell of a workout music player for everyone out there. It will be soon getting music streaming from different streaming services, which will be way better for India where Spotify hasn't spread their service yet. The shipping only starts in November 2016.Interested? Check out the campaign on IndieGoGo. You can pledge for any one from three of the Perks.
While we talk about these projects from crowdsourcing websites, we cannot guarantee or vouch for their delivery or whether they would be successfully made or not, but they are among the coolest ideas people have got.