LG has been gearing up for the CES 2016 from quite few days and they are delivering in a big way, the company has unveiled their latest OLED TV called OLED G6 which comes with 4K resolution and features a glass body. This is not the most amazing part of this TV, but the fact that LG has managed to make it just 2.5 millimeters thick.
The OLED TV is capable of producing a billion colors at 4K resolution. It is said to cover 99 percent of the color gamut having high dynamic range for increased contrast. It supports Dolby HDR technology as well, if you look at the front of the TV it is almost without bezels. It comes in two sizes of 65-inch and 77-inch screens, the names which the TV is being given does justice called the "Picture on Glass" and "Wallpaper Screen" it surely looks like one.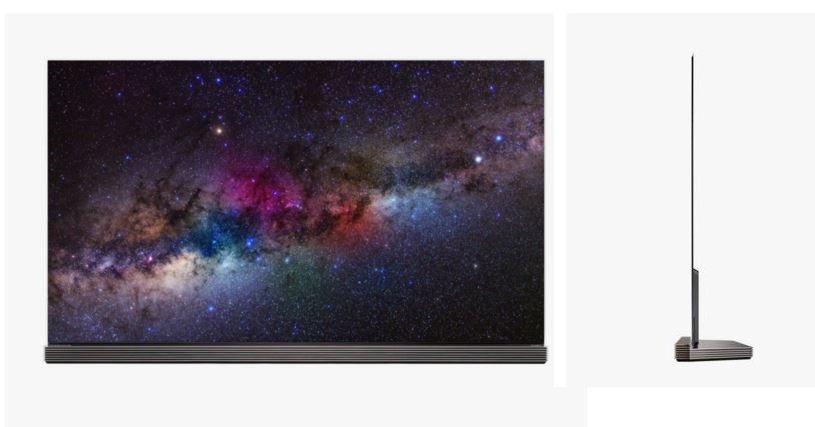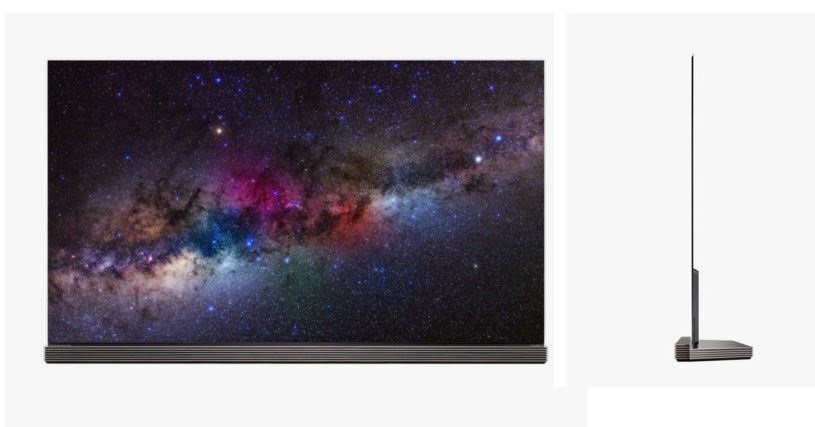 LG has managed to keep the thickness at 2.5mm as it has built the TV Circuit into the stand which holds the display. The stand also has the speaker system built into it, this has made it possible for LG to keep the TV so sleek. The stand also has an extra set of woofers which helps to boost the sound quality as well.
The TV runs on WebOS which is LG's Operating System to run their appliances and entertainment products like Television etc. This OLED TV comes as a part of the LG Signature Line up which is going to be a premium lineup of home entertainment products being unveiled by LG at CES 2016. The pricing and availability of the LG Signature TV has not been revealed yet and we can expect it to be on the higher side.