TomTom, the company which was more into Location and Navigation products, is slowly making way into the fitness tracking segment. With the Location and Navigation product market slowly dying with smartphones doing most of the navigation. TomTom's was into the fitness tracking segment, but the earlier running watches were bulky and not so user-friendly, with the new Spark the company is getting on track with a more sleek and ergonomic design.
TomTom has released four variants of Spark with the base model coming with GPS along with sleep and activity tracking model. The next model comes with an optical heart rate monitor and 3GB of internal storage along with all the other features of the basic model. The other two models available come with company branded Bluetooth headphones. The Spark is water resistant up to 40-meters and can also be used while activities involving water like swimming. It tracks sleep as well, without the need to activate any sleep mode as it senses the lack of movement by the user.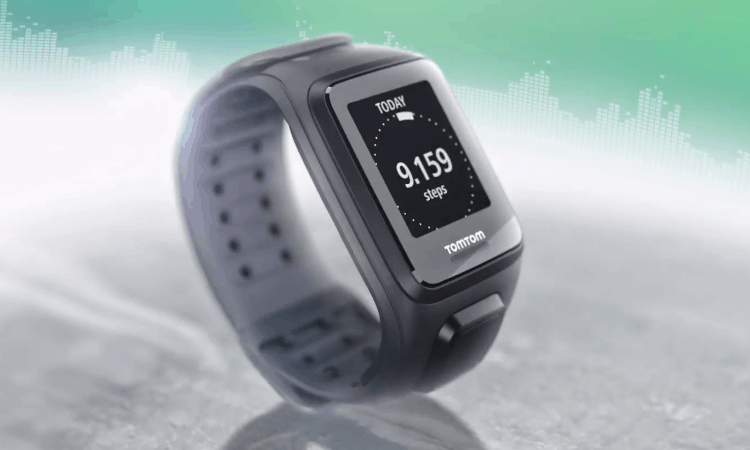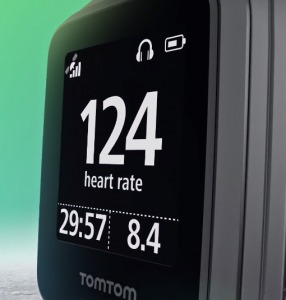 The device comes with a 168 x 144 pixels resolution high-contrast LCD display, which displays caller ID and message ID along with steps, time and other updates. The battery life od Spark is two weeks without use of GPS and only using Tracking, but if you are going to use GPS the battery life comes down to 11 hours, if you are going to use GPS + Heart Rate monitor + music playback via Bluetooth headset the battery like comes down to 5 hours.
There is a four-way joystick button placed right below the watch LCD display. It is not exactly a smartwatch at the moment as it does not support sync with your smartphone to give notifications, but the company is said to release an update to activate this functionality by the end of this year.
Music can be added through iTunes and Windows Media Player, and TomTom has partnered with Ministry of Sound which will be offering a playlist of songs that come pre-installed with the watch. TomTom has mentioned that with the 3GB of internal storage the user can store songs directly in the watch itself and play songs without the need of your smartphone.
Pre-orders have started for the TomTom spark and the watch will be costing you €249 or $277. You can get your hands on the Spark from retail shops from October. There will be other colors and sizes of straps available in stores form October.