Any brand that has been into the electronics department, and is looking to make smartphones, should not surprise us these days. One of the new entrants to the smartphone arena, is Gigaset, a European company that claims to be the European market leader in cordless telephony. While announcing its foray into the smartphone market, Gigaset announced three smartphones – ME, ME Pure, and ME Pro.
The Gigaset ME and ME Pure have a 5-inch Full HD display, while the ME Pro comes with a Full HD resolution display under a 5.5-inch screen. While the ME and ME Pro are powered by the same Qualcomm Snapdragon 810 processor along with 3GB of RAM and 32GB internal storage, the ME Pure has a Qualcomm Snapdragon 615 powering the phone along with 2GB of RAM and 16GB internal storage.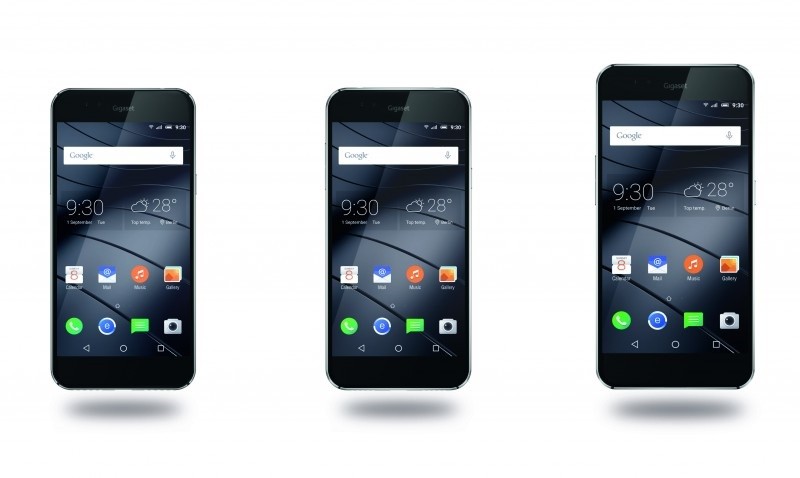 In all the three smartphones, the MicroSD card slot doubles up as the secondary SIM card slot, so you can use one of them. The phones come with the USB Type-C port, which is said to be giving a charge speed of almost double of a MicroUSB charging.
The camera department is one where the smartphones look quite great, as all the three smartphones come with a 8-megapixel front-facing camera, and there is a Dual-tone flash assisting the selfie camera on ME and ME Pro, while a Single flash is provided on the ME Pure. On the rear, all the three devices have different cameras – 20MP on ME Pro, 16MP on ME, and 13MP on ME Pure.
All the three models are said to be coming with Hi-Fi audio chipset and Dirac HD technology, and to help with even better audio quality, the company is offering high-quality in-ear headphones with flat cables to prevent tangling.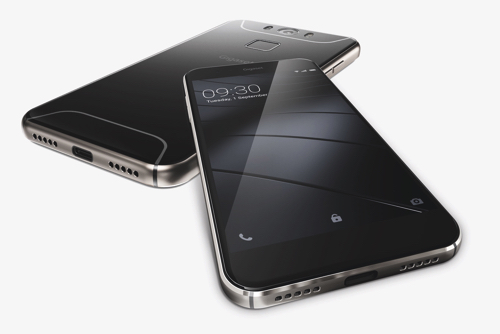 Other features in these devices include a fingerprint sensor, infrared transmitter capabilities, and the features specific to Gigaset ME and ME Pro include a collection of sensor modules, including a step counter and heart-rate monitor.
"At Gigaset we have the infrastructure and, most importantly, the people, ideas and technology to make a lasting impression on this highly competitive industry".
said Charles Frankl, CEO of Gigaset.
These smartphones will be available in Black and white versions. The prices set for ME Pure is €349, for ME is €469, and for ME Pro €549.