OnePlus 5 is now official and thanks to what it offers, the phone is surely a killer device with the Qualcomm Snapdragon 835 processor and a different design from what was on the OnePlus 3 and OnePlus 3T. If you are going to buy a OnePlus 5 for yourself, there are some accessories that you need to know about and should think about buying to make the usage experience better with these accessories.
OnePlus Power of 5 Bundle
This is a premium bundle that has almost everything that you need as the accessories for your OnePlus 5. The pack will include one of the OnePlus 5 Protective Cases that are listed below, a 3D Tempered Glass Screen Protector, OnePlus Bullets (V2), Dash Type-C Cable, and a Dash Power Adapter.
The entire bundle is priced at Rs. 4867.
OnePlus 5 Tempered Glass screen protector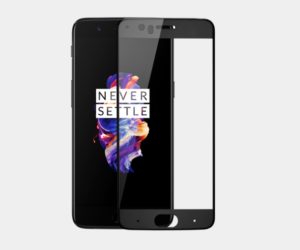 This is no edge screen and is only a 2.5D glass on the display and thus, having a tempered glass on the screen helps in keeping the display protected from cracking if the device tends to fall accidentally. As usual, you don't have to worry about searching for the best tempered glass for the OnePlus 5.
The 3D Tempered Glass Screen Protector perfectly contours with the OnePlus 5's curved edges. It is priced at Rs. 990. The 9H hardness and superior anti-scratch material prevents scratches and adds drop protection.
Check out the Tempered glass on the official website of OnePlus: Click here.
OnePlus 5 Official Cases
Following are the official cases that are going to be made available for the new flagship from OnePlus.
OnePlus 5 Karbon Case
OnePlus 5 Sandstone Case
OnePlus 5 Ebony Wood Case
OnePlus 5 Rosewood Case
OnePlus 5 Karbon Bumper Case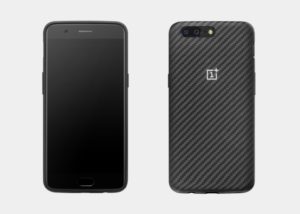 There's a separate bumper case as well with the famous Karbon finish that is in the list of cases for the previous OnePlus phones as well. Our new Karbon Bumper Case is crafted from DuPont Kevlar fiber and premium rubber. It's a quality case that will last and protect your phone. There are raised edges for the screen, camera, and buttons to get adequate protection.
The case is priced at Rs. 1990 and it is also available at the official OnePlus India store. Check out here.
OnePlus 5 Otterbox Case
For someone needing a seriously sturdy and good protective case, the Otterbox case is available on the official site of OnePlus. The case is said to offer superior dual-layer protection against scratches. The inner silicone layer protects against shocks and drops, while the outer hard shell keeps everything secure.
This Otterbox case for the OnePlus 5 adds the weight by 54.43g and the price of this case is Rs. 1990.