Zebronics has launched their latest power bank with battery capacity of 4000mAh  having 2.1A output and 2.1A input which is said to give faster charging compared to the 1A input seen in other power banks. The power bank measures 98x44x22mm in dimensions and weighs 115 grams in weight.
The Zebronics ZEB-PG4000L1 is equipped with a built-in LED torch light as well. It also has a button on the front and four LED indicators It comes with sturdy build quality, resistance to fading due to stronger surface and corrosion which can be useful in everyday routine. There is Input and output short protection, over charge, discharging protection and auto recover after short.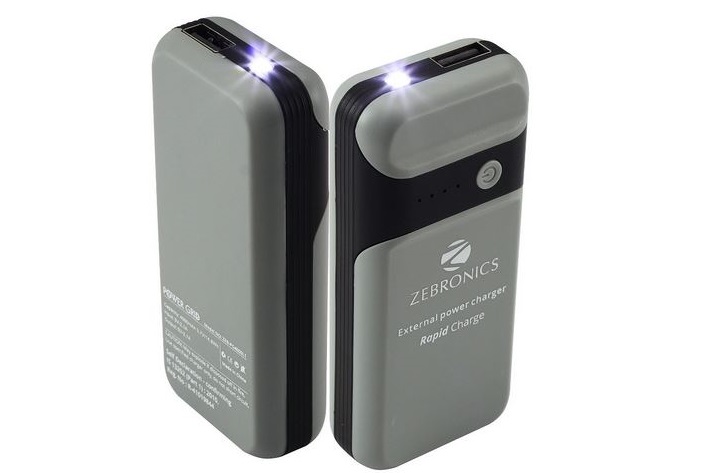 There are other Power banks as well available from Zebronics which have 10000mAh capacity which is priced similarly like Zebronics PG10000 along with a basic lower end capacity power bank, the Zebronics PG2200 Plus having 2200 mAh power bank, there is also Zebronics PG4000 having capacity of 4000 mAh.
The latest power bank by Zebronics has more of a smartphone like appearance which makes it easier to accommodate four LED indicators, button on the front of the device. It is available in two color combinations of glossy black and monochrome grey colors and priced at rs. 1110 which is pricey compared to other powerbanks which will be getting much higher capacity for the same price.