Google Allo messaging app finally is available for download and before you jump into conclusions about its usage, I would say, spend a good time to understand what are the capabilities of the app and what can you do using the app, and not limit yourself to chatting with your contacts, which is what you usually would do on every messaging app.
Google is taking advantage of its algorithms used in the search engine, to help the users here in Google Allo, through the assistant called Google Assistant. Here are some of the things that you can do with Google Allo.
Google Assistant chat suggestions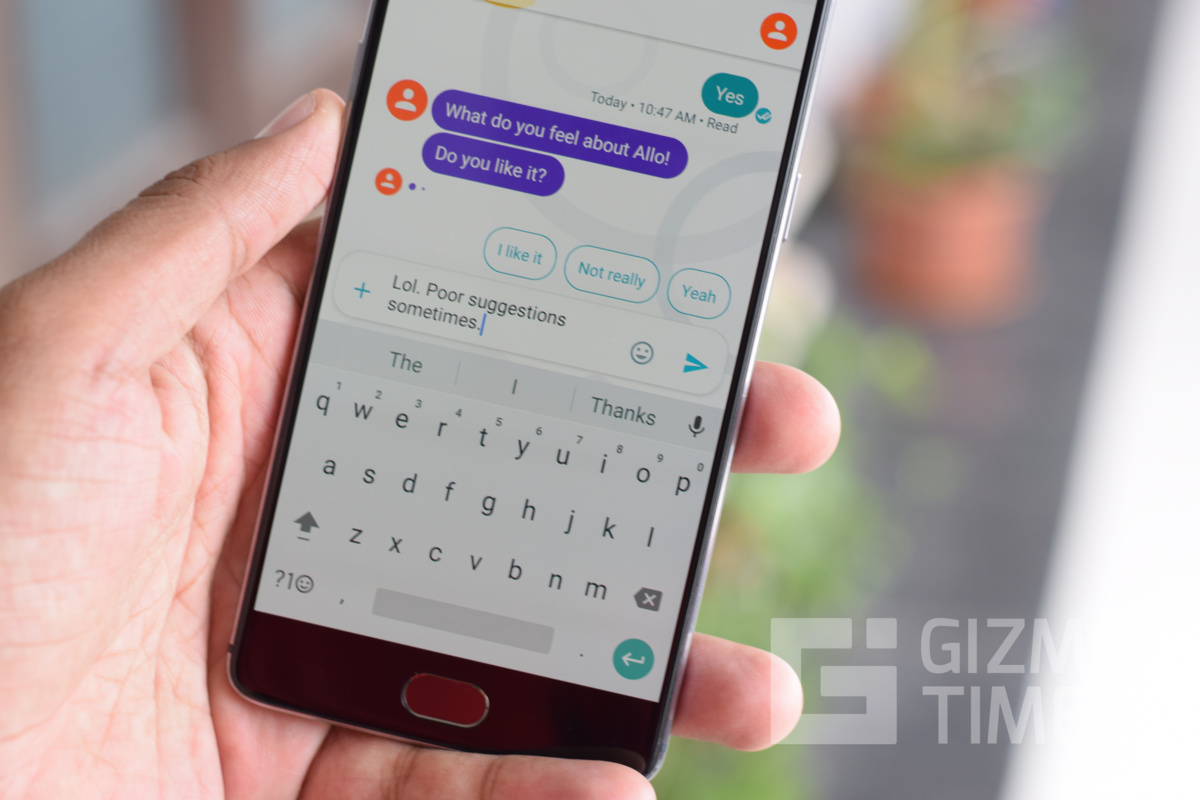 This is a bot that gives message suggestions, a lot of them. For a regular message, the suggestions given range from one to a few, and sometimes they are quite accurate and you'd happily tap on one of them as you would have usually typed the same. But sometimes, it is quite inaccurate and that is expected, because a bot doesn't know what you think. It should learn with time.
Set a timer and alarm with Allo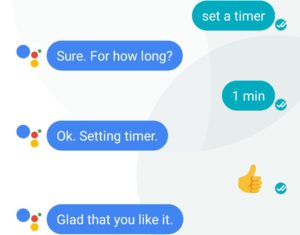 On the Google Assistant app, just say "Set a timer" and you will be given an answer "Sure. For how long?" and you can set it for 1 minute, 5 minutes, 7 minutes, 10 minutes, 1 hour, or simply cancel it. It would take you to the Clock app and start the timer right away. Neat, eh?
Setting up an alarm is equally easy and you just have to say "Set an alarm" or send that as a message to the Google Assistant. Interestingly, even though you are getting some suggestions of time, you can simply type the message or use your voice to tell a specific time. It takes no time in setting that on your phone.
Knowing weather forecast with Allo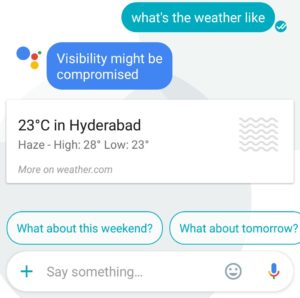 Just say "What's the weather like" or "How's the weather" and you will see the temperature for your location (which you should have already shared), along with some important weather notice if there is. You can take it ahead and even ask the status for the next day or the weekend, for which it takes information from Weather.com and shows that to you.
Take it ahead and say "Send me daily" and you will be sent the weather forecast everyday, if you set it up for once. It will send you the weather forecast based on your location.
Ask for restaurant suggestions around you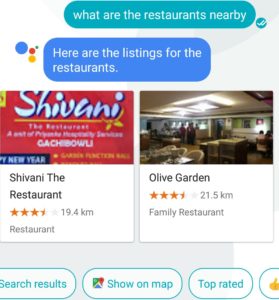 Interestingly, you don't have to type or say an exact phrase, because related keywords are enough for it to understand the meaning of it. I said "nearby restaurants" and later "What are the restaurants nearby" and both resulted in the same response.
The location of restaurants shown here are far from my place but still, you can refine the search and ask to take you to the map or see other top rated restaurants around your location. The restaurants listed here are already based on the ratings they have got from users on Google Plus.
Checking Flight status with Google Allo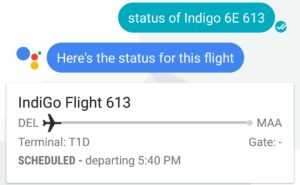 Just say "Status of YOURFLIGHTNUMBER", like for example "Status of Indigo 6E 613" and you will see the current status or the basic details of the upcoming flight. It isn't about your flight but any flight as Google will be able to pull out the direct answer from its search engine and show that in a short format here in the chat box.
It'd show the terminal and gate as well, if that information is available closer to the time of the flight.
Get reminders through Google Allo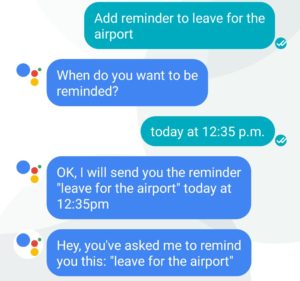 Whether you want to leave for a meeting or to go to the Airport to catch a flight, Google Allo can help set a reminder and make sure you get the reminder on time and you don't get late.
Just say "Add reminder to (Where are you going)" and then it will ask you to mention the time for the reminder. Sad that it is a gentle message reminder as it doesn't get integrated with the Clock app, but for active users who keep checking on the messages, this indeed will be helpful. You can also check for the upcoming reminders and cancel them.
Playing games with Google Allo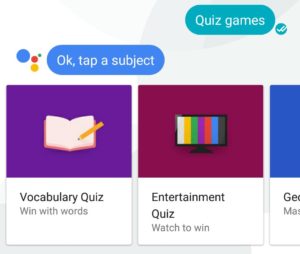 You might not see this directly, but once you say "Let's play a game", it is a Pandora's box opened. The games include Chat games, Quiz games, Doogle games, and Classic games. Under each category, you can see a lot of games available again.
And actually, credits to Google for working so well in making Games so easily possible. Quizzes are good, and actually informative. Try and play a game and you'll know what I'm saying.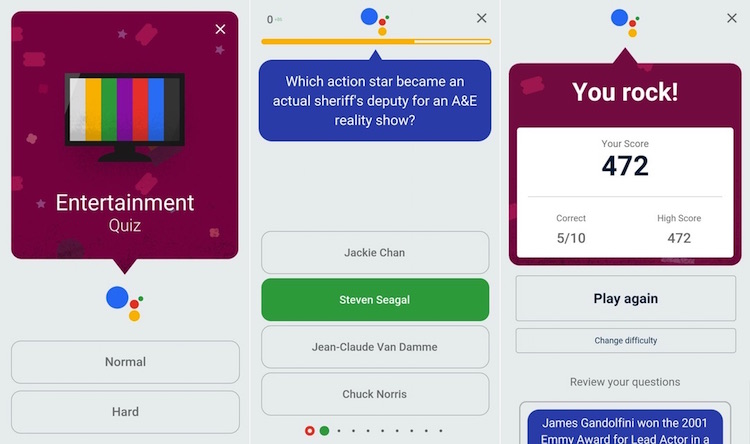 Other things that you could do
Check emails through Google Allo – Just say "Show my emails" and a couple of recent emails are shown to you. You can even ask for specific emails, like the ones you received yesterday, or emails from a particular contact.
Get translations – The assistant in Allo would translate any text to the language you want it to. Type or say "Translate (your text) to Spanish (or language you want it to change to)" and it will do the same and show the result, then and there.
Incognito chat with expiration on set time – You can have private chats, with the end-to-end encryption turned on. Along with that, you can set a specific time for the chat to delete itself. This will be possible only on private one-on-one chats and not in groups. You could set the expiration time from 5 seconds to a week.
There's a lot more that you can do, but let's see you doing some efforts in figuring it out by yourself and see what all is possible on Google Allo. Also, it is in the nascent stage and we might surely see more features getting included in the coming days.