WhatsApp brings in one of the very important and useful features that make chats better and non-confusing when you are a part of a WhatsApp group. The latest version's beta app, i.e. WhatsApp 2.16.272 Beta brings in the mentions feature that works in WhatsApp groups.
It is still in Beta and you will have to download the APK of the app and install it if eager to try it out, or wait for a few days before the official rollout of the app update happens. The recent update before this was the WhatsApp 2.16.264 that brought in some features like the scribble-tool that you would see on Snapchat, and a front-flash that brightens the screen while taking selfies.
So, how do the mentions work? Quite simple, just like how it does on Twitter or Facebook when you are writing a status. But here, you do that in a message. Just write @ and follow that with the name and it would show up the possible names for that alphabet in that group.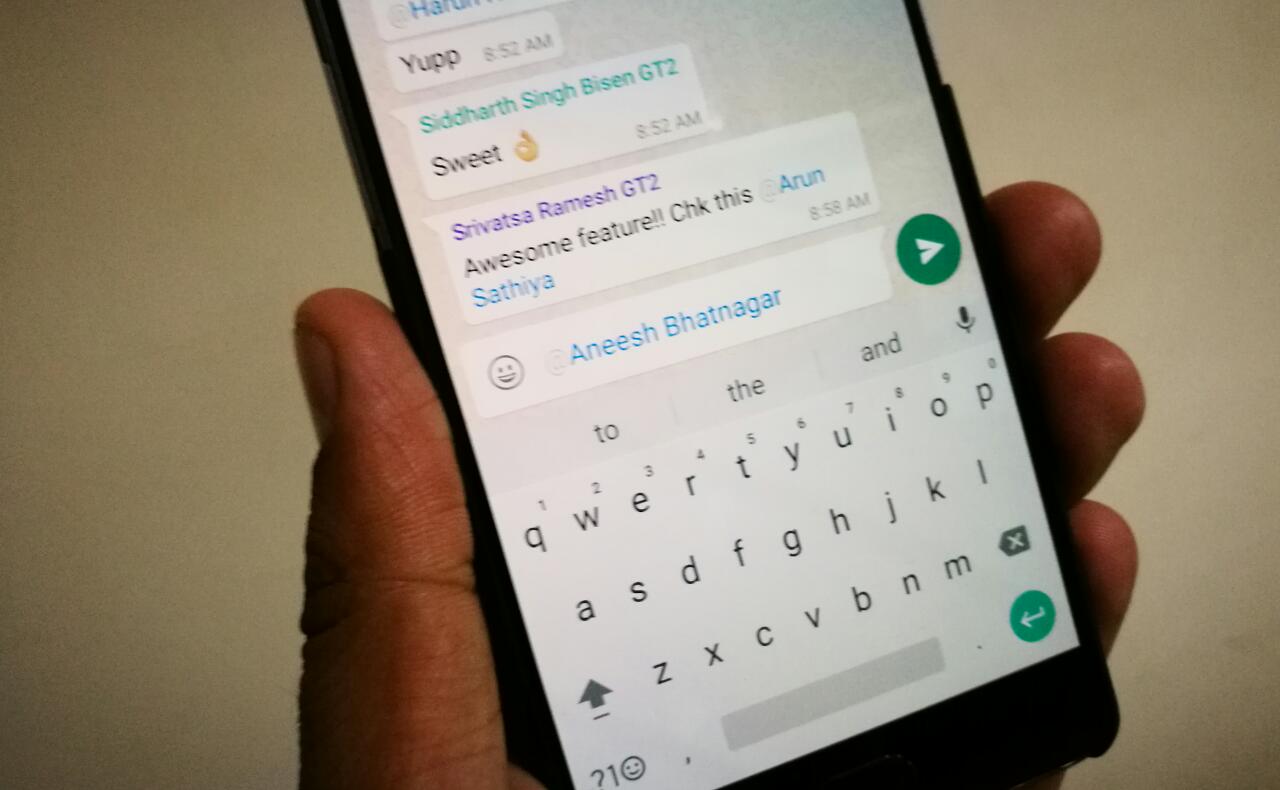 You can tag multiple people in the same message and tapping on that particular contact link will open the profile page of the contact, and this works not just in the Android app but also on WhatsApp Web interface where you see the profile opening on the right of the group chat box, so you don't have to leave the space.
Another major addition is the GIF support. The GIFs sent on WhatsApp Web aren't working yet but they do when sent from a smartphone directly. This feature will surely be welcomed by many, who were awaiting it since long.
Quite an interesting addition, but there are many who are waiting for the major upcoming feature on WhatsApp, the WhatsApp Video Calling feature. It is still in the "coming soon" mode.
Download WhatsApp 2.16.272 Beta APK: Link