Just a few days ago, a new revised model of the Reliance JioFi portable 4G router appeared in various official retail stores. Apparently, it seemed that the newer version was an improvement from the previous JioFi 2 or JioFi M2. Lately, we got the product in our hands only to find out that Reliance has aggressively downgraded the internals and tried to mask it with peripheral upgrades. The latest model features significantly less RAM and Internal Storage than its predecessor.
The second generation Reliance JioFi comes with 512 MB of Mobile DDR RAM along with 1 GB of NAND flash storage. It is considerably lower than the 2 GB LPDDR2 RAM and 4 GB internal memory of the older JioFi 2. This would mean performance deteriorations and would severely restrict multiple advanced functionalities of the portable Modem. The new version is equipped with a minimalistic software which is less snappy than that of the previous model.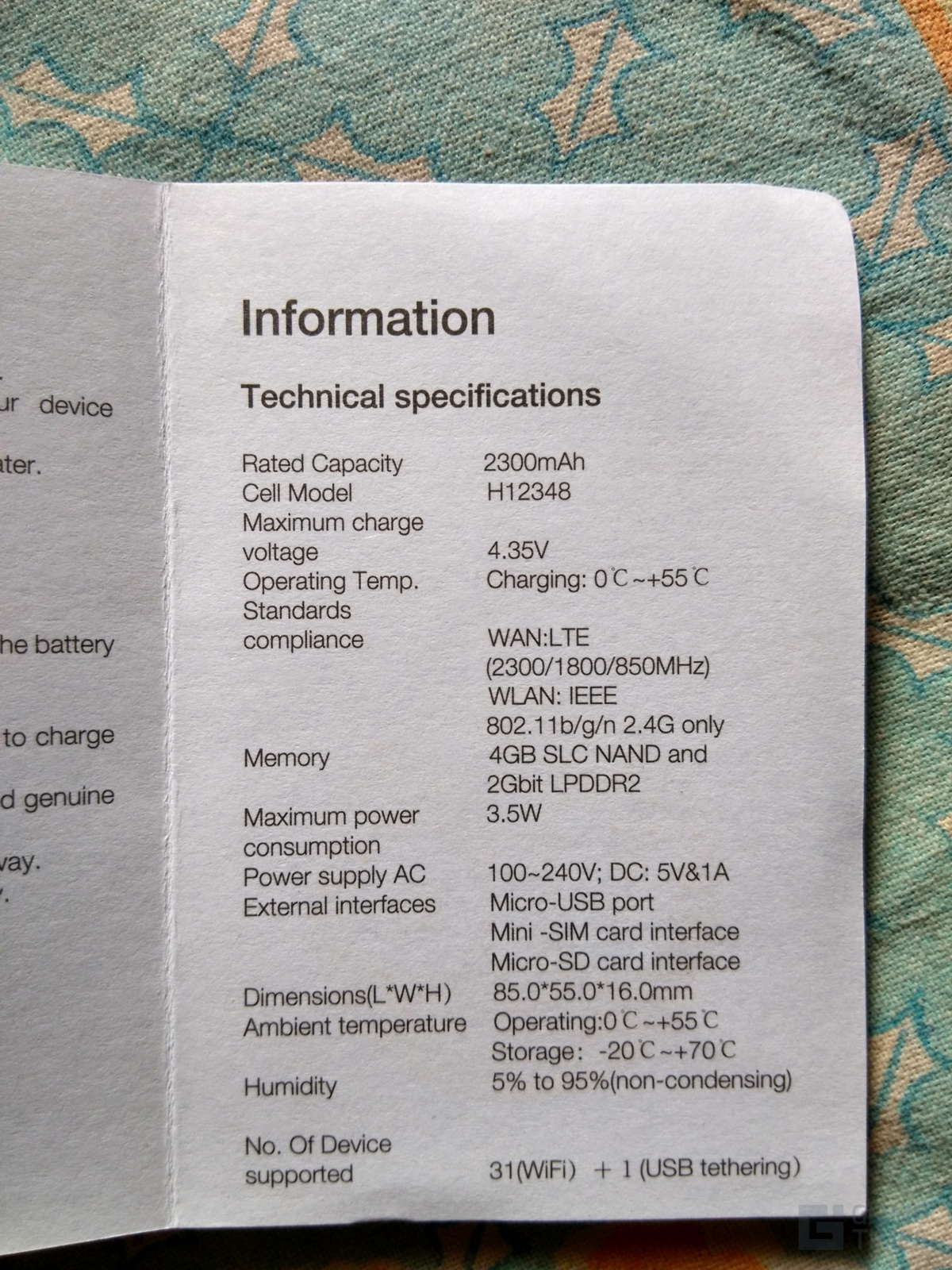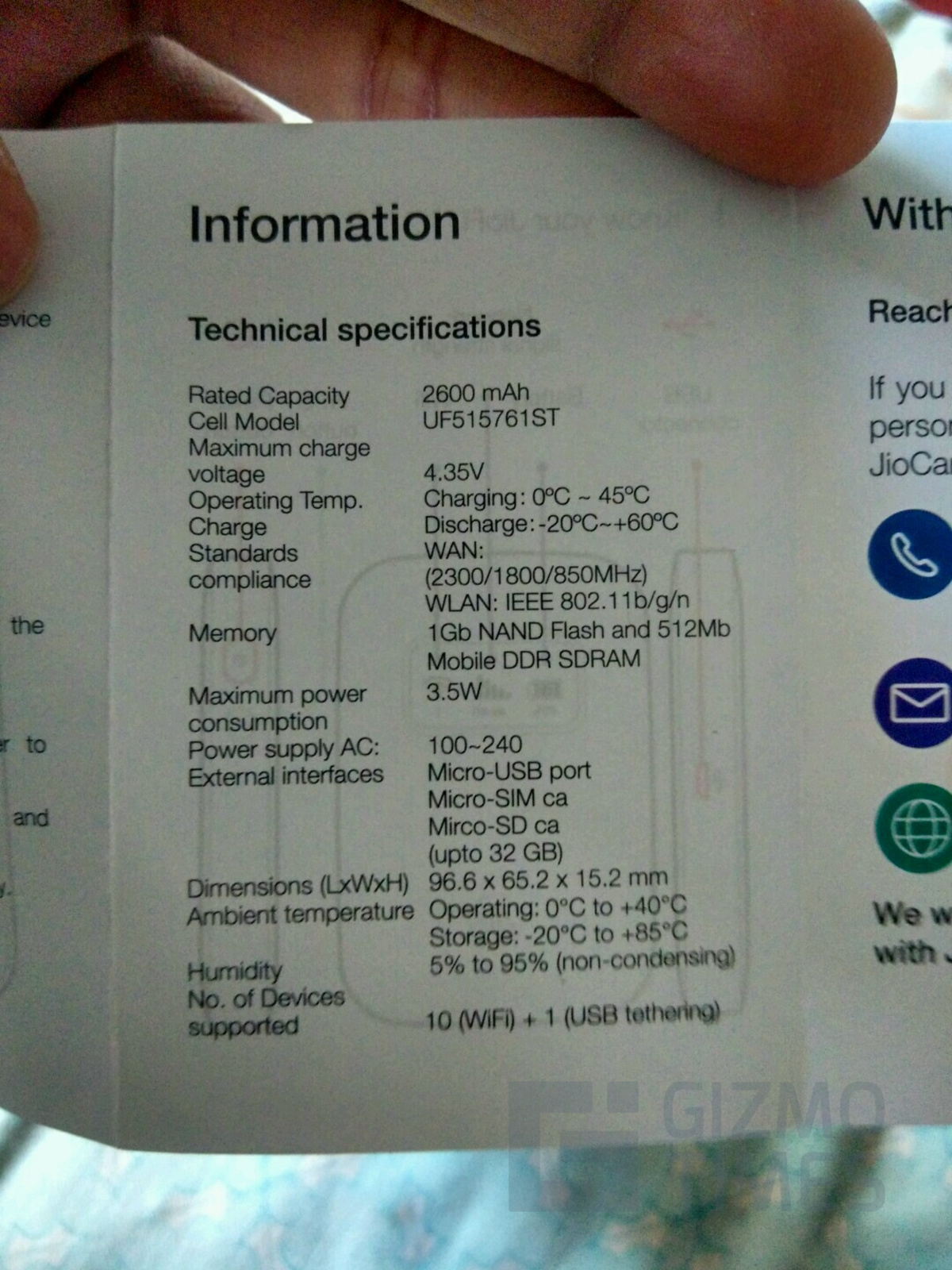 Moreover, the device we purchased is experiencing multiple network failures. We are not quite sure whether this issue is present in every model or ours is just a faulty piece. The new JioFi does come with some enhancements. It sports a brand new OLED screen at the front. The monochromatic display panel shows the cellular signal strength, battery percentage and the number of devices connected through Wi-Fi. The newer variant features better Wi-Fi signal quality and increased coverage area.
Read: JioFi 2 Review
The latest iteration of the 4G router is notably larger than the older version but is a bit slimmer. The new device comes with a brand new matt finish instead of the glossy paint job of its predecessor. The battery capacity has increased to 2600mAh is 300mAh more than the previous generation. However, the power backup has gone down from the 8 hours running time of the earlier model to a far less 5-hours duration. The newer version can connect a maximum of 10 devices at a time through Wi-Fi which is significantly less the JioFi 2 which can accommodate up to 31 gadgets.
Finally coming to the pricing, Reliance sells the new portable 4G router at the same Rs. 1999 as the previous one. Although, the newer version comes with higher printed amount of Rs. 4050 in comparison to the Rs. 2899 MRP of its predecessor.