A few weeks ago we saw WhatsApp launch End to End Encryption and yesterday, Viber, another popular messaging platform announced their End to End Encryption along with something known as hidden chats. Viber has rolled out the End to End Encryption on Android, iOS Windows PCs, and Mac as well.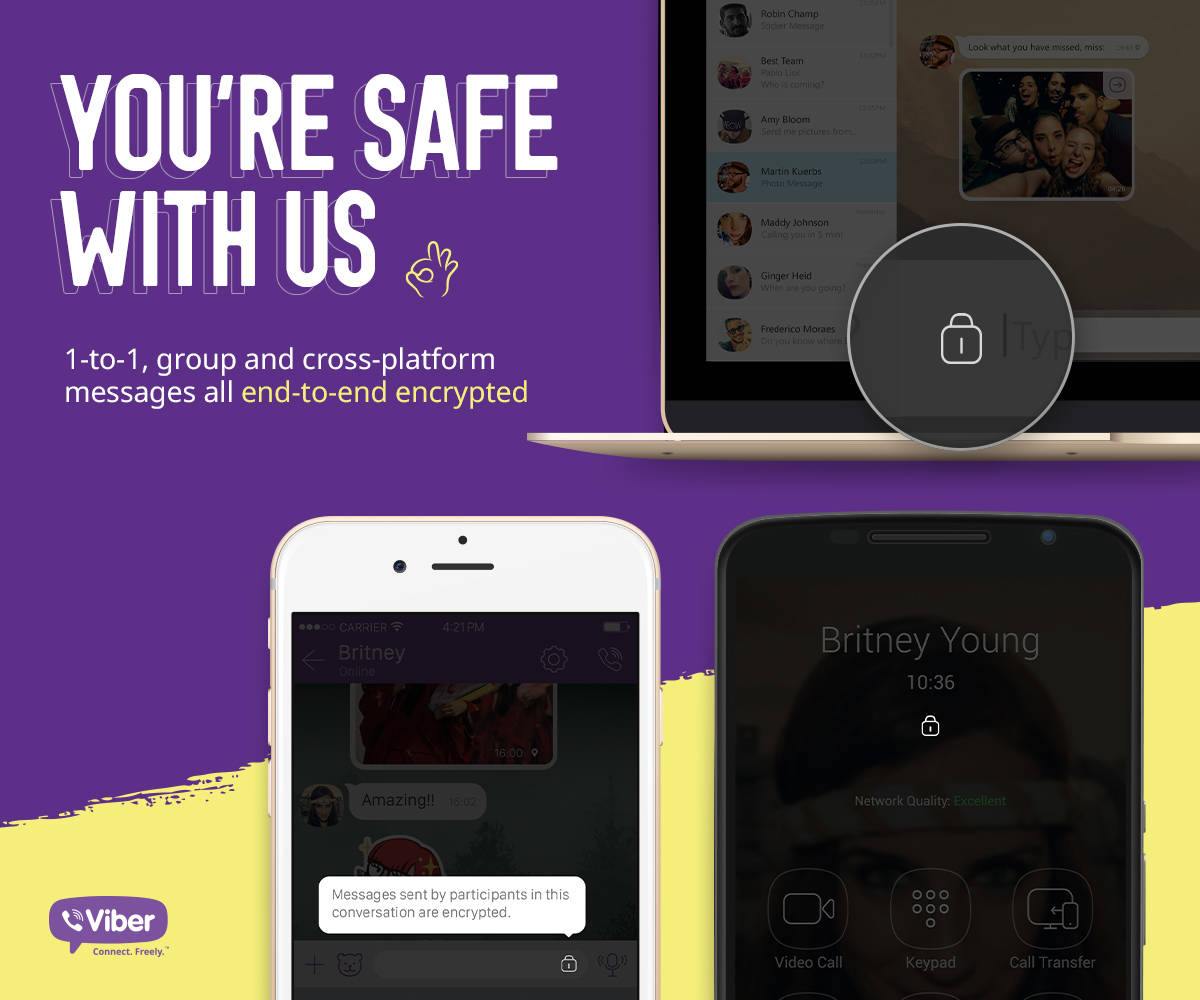 The end-to-end encryption on Viber includes encrypting your messages, photos, videos, voice calls and video calls, in individual or group chats. End-to-end encryption ensures that once a user sends any message, it is encrypted at the sender's device and remains encrypted until received by the receiver. The entire message is transferred in an encrypted format, which is why it's called end-to-end encryption.
Hidden chats is another additional feature that Viber has rolled out to Android and iOS. It allows you to hide your personal chats from your main Viber screen and secure them with a 4 digit pin code for an additional layer of security.
For iOS users, the app will also allow using your fingerprint to unlock these hidden chats. Whenever you get a message in any of the hidden chats, you will get a notification stating that there is a message in one of the hidden chats, and it will not disclose who sent the message or what the message is unless you unlock it with your fingerprint or the pin.
In the latest update of the app, Viber has also launched a new account verification feature, which is a color-coded lock on the right-hand side of the screen which indicates the level of security for that conversation. If the conversation is end-to-end encrypted, the padlock will be grey in color letting you know that it is an encrypted conversation.
As soon as a user upgrades their application to the latest version, all their conversations will be protected by the end-to-end encryption by default and for users using the app on devices without a SIM card will be prompted to scan their QR Code for access to those apps once again to ensure encrypted messages are being sent from there as well. This update will roll out to all the users in the coming weeks globally.
It is good to see more messaging apps allowing for encryption and encrypted messages. This ensures the integrity of the messages being sent and the messages being received. It also prevents sniffing of the message on the way to the receiver.