Logitech has made its entry into the home security and monitoring segment with the launch of "Logi Circle" which is a portable Home Connection Camera. This device is not just a camera but includes a speaker and microphone to help in letting two-way talk between user who is watching and one who who is being watched.
Logitech has an app for iPhone or iPad called companion app, through which the Logi circle streams HD videos directly live to your iPhone or iPad. The App includes a two-way talk feature which lets the user viewing through their device interact with the person in front of the Camera through the speaker integrated in the camera. The feature works only through Wi-Fi, it records the footage taken through out the day.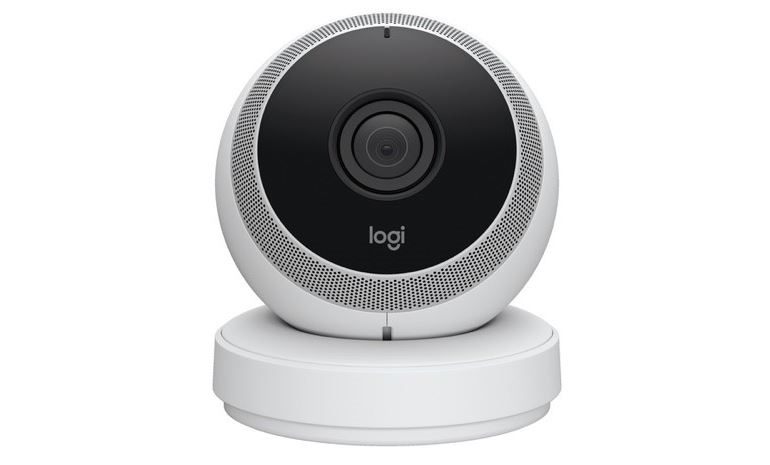 Logitech has included a "Scene Intuition" technology which helps you save a lot of time from sorting out and selecting when there is something interesting going on as it is able to learn home life patterns to send out alerts only when interesting activity takes place, so that the user can start recording. There is an interesting feature called "Day Briefs" which automatically creates a 30-second video that sums up the highlights of each day.
Vincent Borel, director of new ventures at Logitech, said:
"The nature of today's connected world is changing the way people interact with cameras in the home. Video surveillance is no longer just about security, it's about staying connected with our homes and loved ones. Planned or unplanned, magic moments happen in our homes every day and we designed the Logi Circle as your destination for capturing and discovering them no matter where you are or what you're doing. Now you can watch your kids playing or catch your dog chasing its tail even if you're running errands, traveling for business or at the office."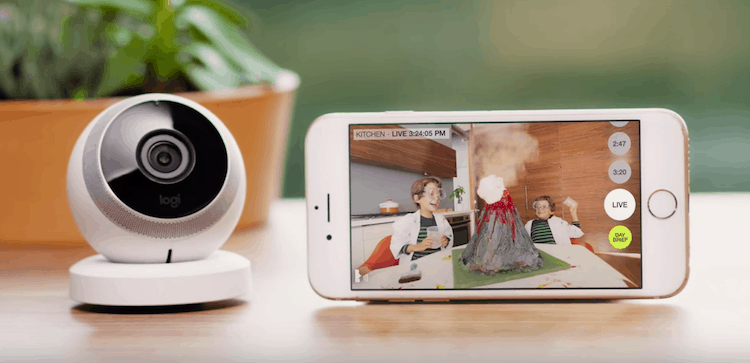 There is a light on top of the camera module with multiple colors, it shows white when someone is watching through the app, red when the battery is low. The camera sensor in Logi Circle offers a 135 degree wide angle view and an 8x zoom ability. The device is chargeable which is included having a charging ring and one charge can provide three hours of streaming or 12 hours of standby time. Daily charging of the Logi circle should be in your daily schedule.
Logitech is offering 24 hours of video footage storage at no extra cost, and you have to take a subscription for longer storage periods. The Logi Circle Home Connection Camera is available for pre-order beginning today. It is priced at $199.99 on Logitech official website.