Polaroid has announced a new Cube+ camera at CE Week 2015, and this little camera is a successor to the original Polaroid cube that had a 6MP sensor and didn't do much with both convenience and connectivity. This new little camera, the Polaroid Cube+ has a 8-megapixel sensor, and it also comes with Wi-Fi connectivity.
For the video, the Cube+ can record 1080p videos, and because of the Wi-Fi connectivity, this camera can be connected to Android and iOS devices to capture and instantly share the photos and videos, apart from controlling the camera using the smartphone, which is a lot advantageous as the phone's screen acting as a viewfinder does help in understanding that the picture is taken rightly. Using the app, the users can even edit, save, print and share their videos instantly.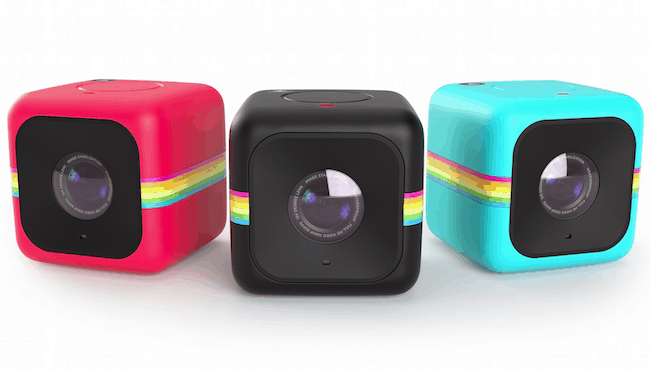 The size is the same as it was for the original Polaroid Cube, i.e. 35mm on every side. A simple one-button design and a rubberised rugged exterior helps in easier handling. There is an in-built magnet inside the camera that helps in attaching the camera to the handles of bicycles, helmets, household appliances and more.
The major advantage of the Polaroid Cube+ over the other cameras in this segment, is the size. At just 35mm cube, it is ultra portable and very easy to carry. Though, there is compromise to the quality, because several other cameras (action cameras) come with a higher quality lens and sensors.
The Polaroid Cube+ lifestyle action camera will be available in August for $149.99. The color options included are blue, black, red, pink and a glow-in-the-dark green color. Apart from this, there is also a Polaroid ZIP Instant Photoprinter that was showcased at the CE Week 2015 in New York, and ZIP is Zink Instant Photoprinter which lets instantly print captured photos.