In the projector lineup that LG is going to showcase at the CES 2018, the LG HU80KA is going to be the highlight, as it is the company's first 4K UHD projector and it comes with an unconventional design. The 4K HDR projector is said to be about half the size of the competing options that offer 4K projection.
The portable design of the LG HU80KA projector is possible because of the mirrorless I-shaped engine and that helps make it work in different places, either on the floor or when hanging from the ceiling. The big feature of the projector is that you can get a projection that is 150-inch wide. To add to that, LG also says that the HU80KA is the brightest of their projectors with 2500 lumens of maximum brightness.
The support for HDR with HDR10 gives it a better edge over the competition. The projector has two 7-watt speakers, and for the external audio output, there is optical, HDMI, and Bluetooth. While you can connect a USB drive to play media content, there is also an option to use a keyboard and mouse on it. Just like how the LG TVs are running the WebOS, the projector also runs the same operating system and thus, you get the different streaming apps and services pre-included.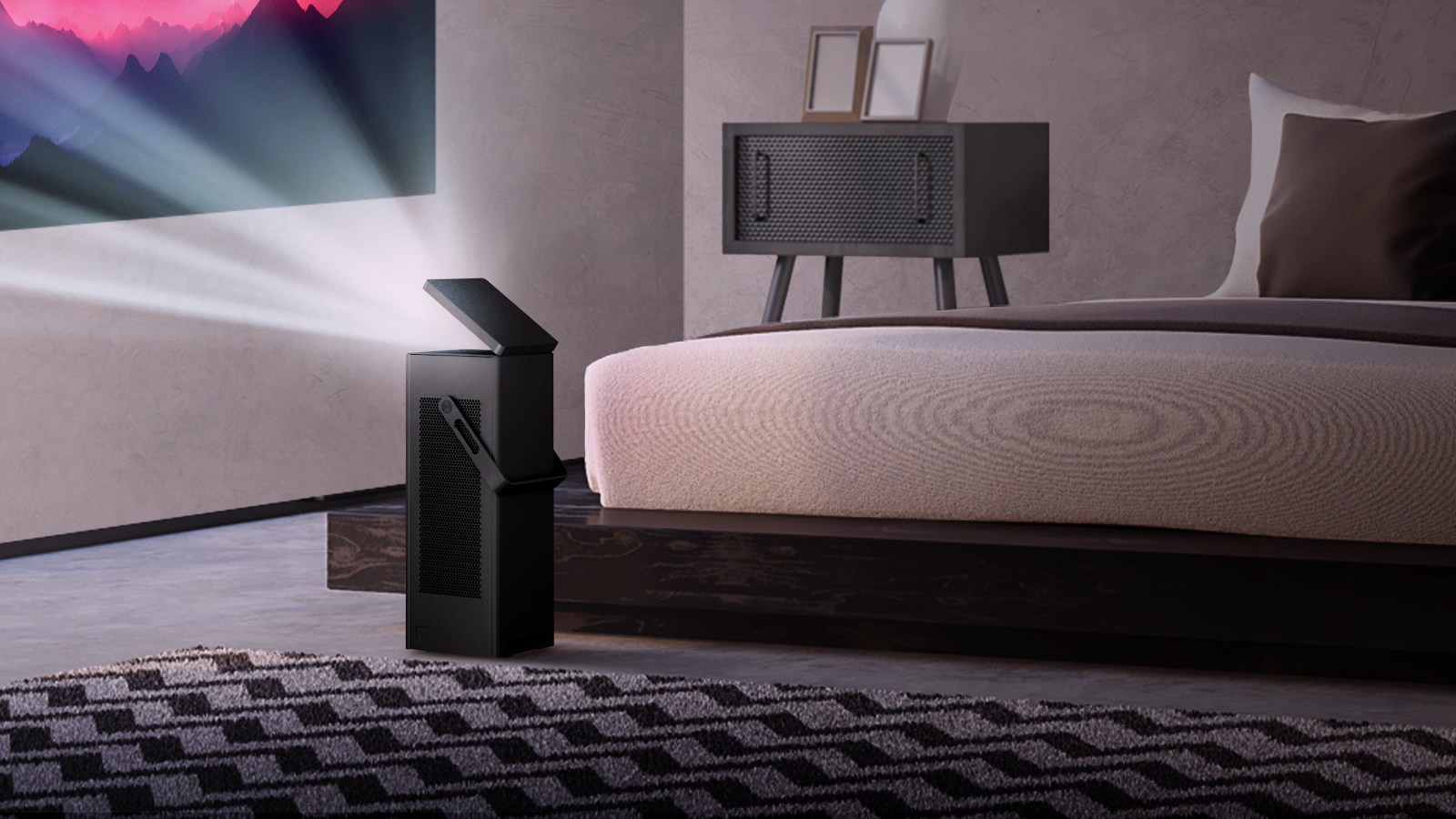 "LG's first-ever 4K UHD projector represents the pinnacle of innovation in the portable entertainment market," said Tim Alessi, head of product marketing at LG Electronics USA. "Offering superb brightness coupled with a design that offers true versatility, the new HU80KA will lead the way in changing how consumers enjoy 4K content in their home and on the go."
The price of the projector is not yet known, but we might get to see that when it gets officially launched at the CES 2018 event in Las Vegas.
Source: PRNewsWire