Microsoft has come out with a new variant of Xbox One, the Xbox One Elite Bundle which comes with a 1TB Hybrid SSD and HDD drive along with the Elite controller. The latest Xbox One elite bundle will be available from November 3rd at a cost of $499. The console can be purchased through GameStop and the Microsoft Store from November.
Microsoft has already released three Xbox One consoles with 1TB hard drive – Xbox One having 1TB hard drive with Master Chief Collection for $399, 1TB Xbox One with FIFA 16 for $399 and 1TB Xbox One with Forza Motorsport 6 for $399. This is the fourth Xbox console with a 1TB storage space but it is the first to come with Hybrid drive. As the Xbox One Elite uses Solid State Hybrid Drive which is capable of storing frequently accessed files on a solid state partition, it makes it 20 percent faster to boot up, as it uses the stored data and not loading it freshly again making it considerably slower.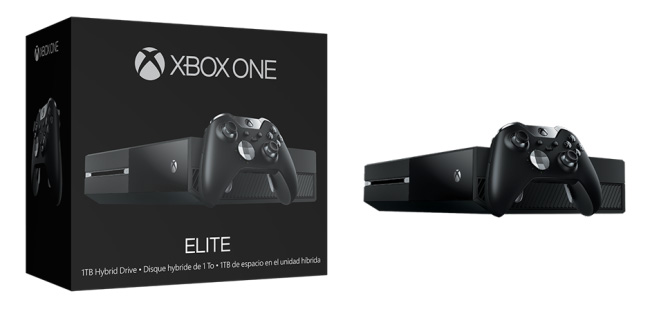 There is no information about the size of the SSD partition in the new Xbox One Elite. The hybrid drive makes sense as the games require large storage spaces, minimum of 30GB each which will use up all the space and the hybrid drive will make it faster and power efficient as well. Coming to the new wireless controller which will be available with the Elite Console, it comes with hair-trigger locks, bumpers and textured rolling pad. Microsoft has given the option of swapping joystick with D-pad. You can customize the controls and sensitivity of the triggers and joystick according to your preferences.
The Elite controller if purchased separately will cost you $150 and the whole Microsoft Xbox One Elite bundle will cost you $499 which is a great deal. You need to wait till November to get the Console with the controller Elite bundle but if you are ready to shell out $150 for the controller, it can be yours in October when it starts shipping separately.