Amzer, the US based mobile accessory manufacturer has announced their latest fitness tracker in India, the FitZer Ka is a smart fitness tracker which sports an OLED display to show time, quality of sleep, number of steps etc. It is compatible with Android 4.3 OS and above and with iOS 7.0 and above for iPhone users, you can sync the fitness band with Apple's Healthkit App to view your fitness data in it.
The FitZer Ka fitness band sports an OLED display and the device helps in monitoring distance traveled, calories burned and quality of sleep Light and Deep. Users can Log and track fitness stats to help set and maintain goals and record progress. It tracks your daily, weekly, monthly and yearly data.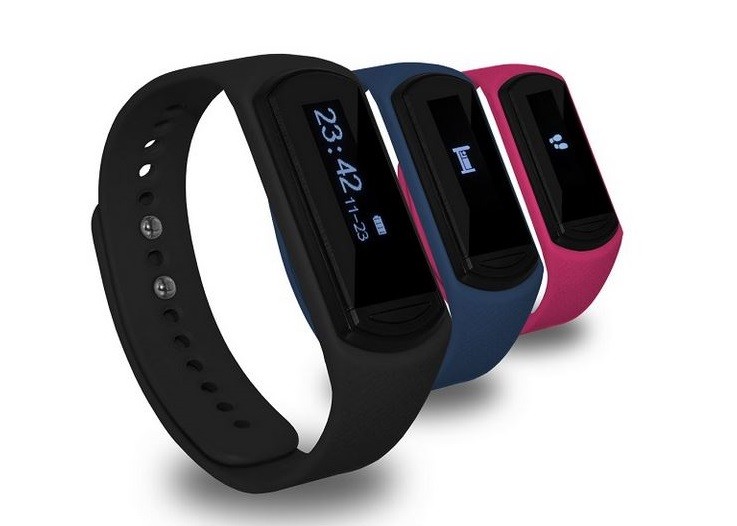 The device can auto detect if you start moving in sleep mode and records it under quality of sleep. It comes with Light vibrate alarm function to wake you up and provide reminders throughout the day. The device can be synced with your Android or iOS device using Wireless data Sync with smart sync patented technology which is said to extends battery life. The fitness tracker is Water resistant and splash proof as well.
The company has provided FitZer Ka App to make it easy to share on social network apps and you can even compete and challenge friends. The fitness band can be charged using Micro USB port and  it comes with a 3.7V / 70mAh Li-ion battery which can be charged to full in 2-3 hours. It gives battery life of 5-7 days and standby time of 7+ days.The Amzer FitZer fitness tracker comes with three bands – black, pink and blue colors and is priced at Rs. 2,999, it is listed on their official website – Amzer.co.in. It will be available from 29th March.