The Doze feature was introduced in Android Marshmallow last year and it got a lot of applause for the efficient battery saving feature when the phone was idle. This meant that the Doze feature worked only when the phone was lying stationary on a table or any platform and if the device was not being used and placed in your backpack or pocket, Doze would not be activated.
Doze works by killing all those apps which run in the background and consume battery overnight. The feature takes help from the accelerometer sensor to know whether the device is being moved or is just in an idle position. With Doze in Android N, Google has made sure that Doze will be activated when the screen is turned off for a certain amount of time and not only when the device is stationary or idle. Doze will not be activated when the device is connected to any power source.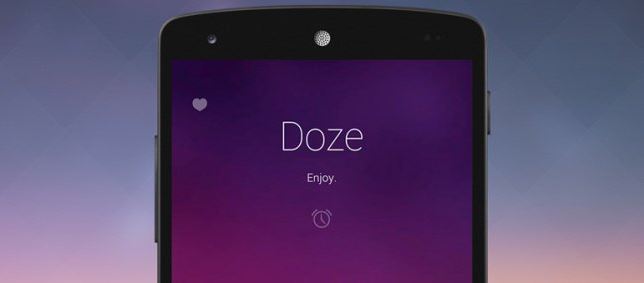 Now with the new and updated Doze in Android N, the feature will get activated when the display is turned off for a certain amount of time, even if it is not lying in a stationary position. If you are travelling in a bus or your car where constant moment is unavoidable, in Android Marshmallow Doze would not have kicked in but with Android N that will not be the case. It is useful for regular travellers, on sea or road and also for normal people like you and me who keep their phone in pockets or bag throughout the day.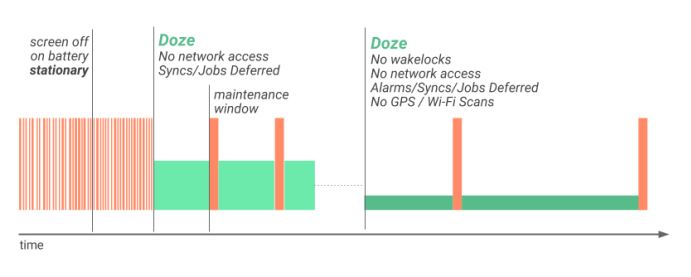 Along with the Data Saver option which is said to cut down the background and foreground data usage of apps, this will in turn, cut down battery usage in a big way. Doze is said to kick in when the screen is turned off a certain amount of time while running on Battery. Initially, Doze will shut off app network access and defer jobs and syncs, and will only apply the remaining restrictions if the device stays stationary for a certain time after entering Doze like GPS, Wi-Fi, AlaramManager alarms etc.
List of features of Android N: