Google is pulling off some interesting announcements in the Google I/O 2017 morning session which was started off by Google's CEO Sundar Pichai. While the overview of their new products was given by Pichai himself, the experts came down from their particular sections to discuss the products. Sameer Samat, Vice President of Android and Play came onto the stage to give a detailed description about the new Android Go that will be available by the end of this year.
Starting off, he started with how the entry-level smartphones struggle to find themselves without any loopholes like lag or slowness. As heard from sources earlier, Android One program was about the hardware and while Google is still working on it in a few places, there's a lot that needs to be done on the software front and that is what Google is planning to do on Android Go. It is about making things lighter and better for devices with basic hardware. Android Go is completely based on the latest Android 'O' that is available for preview.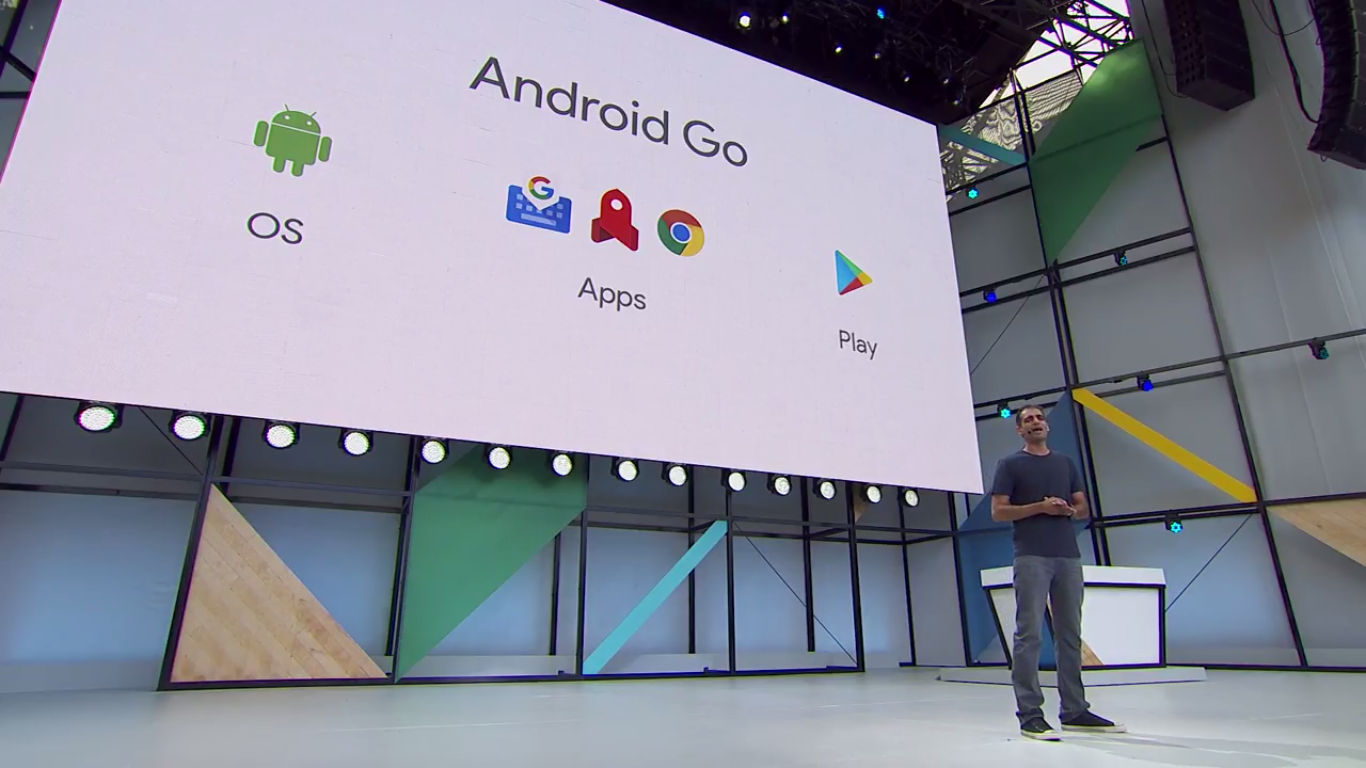 So the first goal of the Android Go is to make the Android OS simple and easy enough to be running on very basic smartphones. The Android 'O' on the entry-level phones will be tweaked in a way to provide smoother and better experience for the users. Basically, they have come up with a different set of Google Apps that will consume way more less storage and memory giving you more space on your phone. This rebuilt set will consume lesser power, data, and energy than the original set.
Furthermore, the Play Store on Android Go will highlight apps that would go well with the platform, and the respective developers will be made to work on the apps to refine them. Scheduled to go live the end of this year, the Android Go will make you wait because it is only after that when manufacturers will start making smartphones with that lighter version of Android.