Huawei has announced the Talkband B3 which is the third generation fitness tracker which can be called as smart watch and is the successor to the TalkBand B2. It comes with a 0.7-inch PMOLED or Touch OLED display having a resolution of 128 x 80 pixels and also comes protected with Gorilla Glass protection on top. It is an upgrade from the AMOLED display of the Talkband B2. The display also has a 3D curve on it.
The Talkband B3 comes in three different models – Classic, Elite and Active. The Classic has an attractive brown and beige leather strap option while the Elite comes with aluminum Grey and Black metal strap. The Active is the durable variant with a sporty strap to it. All three variants are IP57 water resistant, the device comes with a single button on the side to turn the device on and off.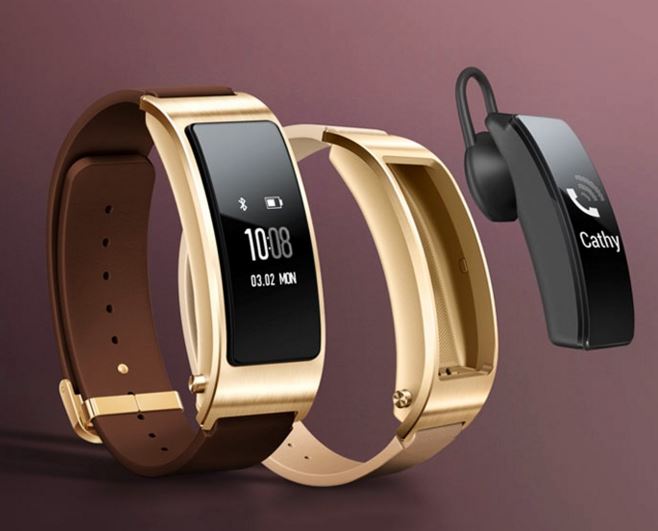 With the display being touch enabled, you can swipe up and down to access the different modes available like activity tracking, sleep tracking or to check time making it a smartwatch. Huawei has tasted success with the Huawei Watch running on Android Wear compared to the Talkband B1 and Talkband B2. The device with touch screen also acts as a Bluetooth earpiece, the fitness band is said to deliver louder audio up to 25 percent compared to the Talkband B2. Along with better audio, the Talkband B3 comes with wind noise cancellation up to 80 percent.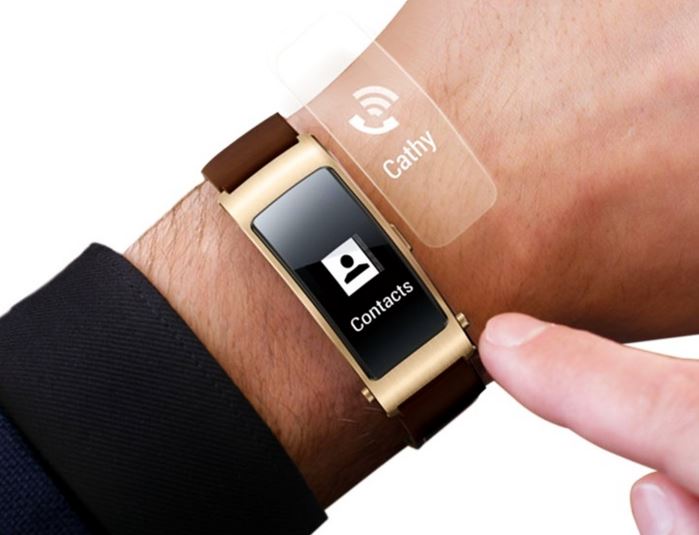 The  Talkband B3 can be connected to Android and iOS devices using Bluetooth v4.2 using the Huawei Wear app. The device is powered by a 91 mAh battery which gives up to 6 days of standby mode. The Talkband B3 is available in three variants with the Classic variant priced at EUR 169 which is approximately Rs, 12,800, the Elite is priced at EUR 199 which is approximately Rs. 15,000 and the Active is priced at EUR 249 and Rs. 18,900. The details about the availability of the device are not yet known.