Bose has announced the latest addition to the Soundlink lineup, with the launch of their SoundLink around Ear Wireless Headphones II. These headphones are launched after the Soundlink Mini II Bluetooth speakers launched in June. The Headphones are designed to give you the most comfortable listening experience, with light and comfortable weighing in at 7 ounces and having soft ear cushions and contoured headband.
These headphones, inspired by the design of QC25 headphones, are made with impact-resistant materials, glass-filled nylon and a corrosion-resistant stainless steel.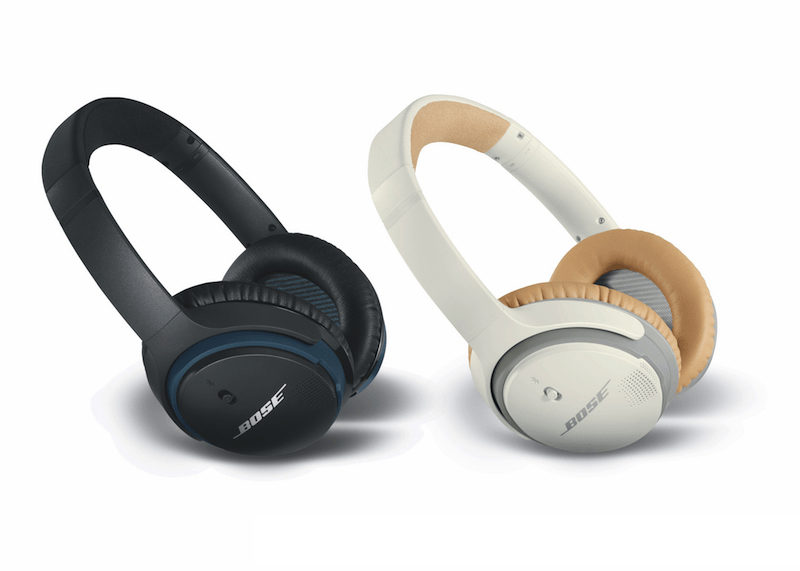 Bernice Cramer, General manager of Bose Wireless Headphones, said:
"We believe when you give up wires, you shouldn't have to compromise audio performance or convenience," he added "So, we did more than make the SoundLink II the best-sounding wireless headphones out there."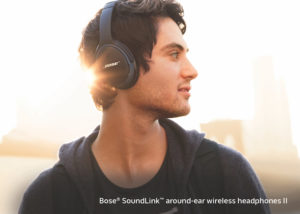 The SoundLink Around-Ear Wireless Headphones II are designed to provide users with true wireless freedom, it comes with the feature of being connected to two devices at the same time. This feature lets you listen to music from one phone and if you are getting a call from another phone or use Facetime, accept it at the same time. After the call, you can switch back to your music instantly. The headphones even come with NFC capability which can be used to connect to devices or also through Bluetooth.
Talking about the technology being used in the headphones to make it truly Wireless, Cramer said,
"We made them the most hassle-free wireless headphones, too. You'll notice how great your music sounds first, and then you'll notice that we solved all the little and big problems that no one else has," Cramer said. "That's the power of great engineering — it makes the entire streaming music experience that much better."
The battery life of is up to 15 hours on a single charge, it comes with built-in rechargeable batteries which can be charged using USB cable. In case you are in a hurry with low battery, a quick 15-minute charge will give you two hours of play time. The Headphones comes with built-in voice prompts having 11 different languages, which will let you know when someone is calling, which device are you connected to and the amount of battery life left in your device.
The new Bose Soundlink around-ear headphones II come in two colors like Black and White. The headphones are available from September 4th and are priced at Rs. 21,150/-. These headphones will be available at Bose.com, select authorized Bose dealers and Bose retail stores.