Yu Televentures, the company that was formed by Micromax's co-founder Rahul Sharma, and one that sells its smartphones only through the online stores, is about to announce its fourth smartphone in the Indian market, after the Yureka, Yuphoria, and Yureka Plus.
While the first three smartphones from Yu were exclusively sold on Amazon India, Yu is seemingly partnering with Snapdeal for the next one. That was indicated by the founders of both the companies, i.e. Rahul Sharma (founder of Yu Televentures) and Kunal Bahl (founder of Snapdeal), tweeting to each other about the upcoming device.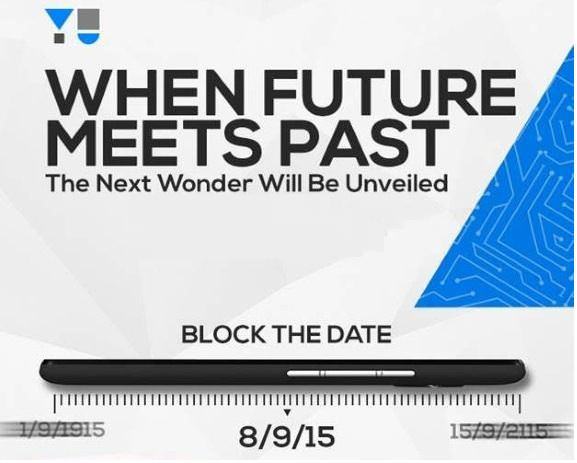 Nothing can be speculated about the devices for now, though we can expect this device to be coming with a front-facing flash for the selfie camera, as one of the tweets from Yu talks about Mona Lisa and selfies, and there's a bright spot on the top, that closely indicate a flashlight.
.@1kunalbahl Absolutely! Let's shake up a few chips together. YU and Snapdeal. #FutureIsYU

— Rahul Sharma (@rahulsharma) September 2, 2015
We'll be updating live from the Yu event on 8th September, and you'll get to know what is coming, and whether this will be limited to a smartphone, or the very much expected power bank from Yu is also going to make its official entry into the market.