BOSE introduces its first noise-isolating in-ear headphones by launching the BOSE SoundTrue Ultra in-ear headphones, with an aim to provide the audio performance, comfort and stability that was not available in any noise-isolating headphone till date, especially for an in-ear headphone.
The Bose SoundTrue series is already available, but the new headphones are joined by the around-ear headphones that get a design upgrade. With the introduction of these SoundTrue headphones, Bose has brought in new StayHear Ultra tips that don't sit inside the ear but they rest on the outside to form an acoustic seal, and the high-precision driver helps in accurate audio reproduction.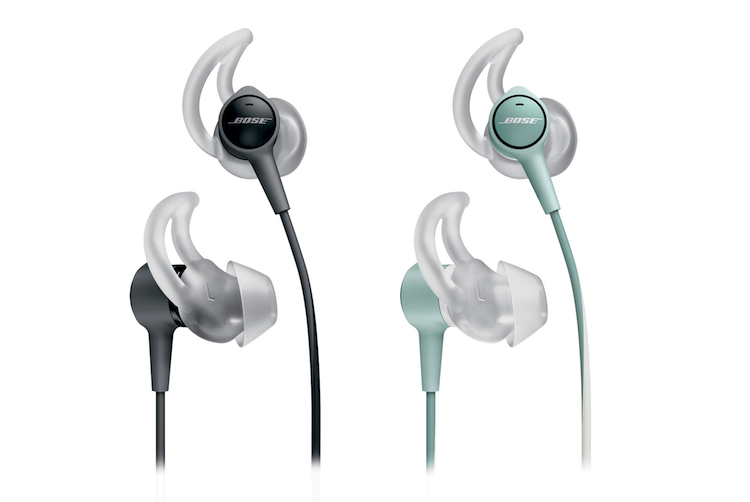 The major problem with in-ear headphones is the comfort, and users generally keep pulling it out for sometime and place it back to comfort the pressure. The StayHear Ultra tips solves this particular problem by forming a seal outside the ear.
"We're known for our active noise cancellation, but the SoundTrue Ultra headphones reduce noise passively," "Noise-isolating headphones have typically come with all kinds of trade-offs. They've required you to push an earbud deep in your ear, and that compromises how your music sounds and how you feel when they're on. So, we designed something better. SoundTrue Ultra headphones reduce noise through a soft, proprietary seal and sound great. And they're so secure, you won't worry about them falling out, and you won't want to take them out, either."
said Bernice Cramer, general manager of Bose Wireless Headphones.
T-joint design: In most of the headphones, there is a persistent problem of high sensitivity and rustling sound whenever the cable of the headphone is touched or rubbed on. Bose has addressed this issue by changing the angles from the conventional Y-joint to a new T-joint.
While an inline remote helps in controlling the music and volume, the microphone provided in the headphone will let the user take calls as well, but that is compatible with select Apple devices, and most of the Android devices.
Bose has also updated the SoundTrue around-ear headphones II, and the SoundSport in-ear headphones as well. The Bose Soundlink Around-ear headphones II were also recently launched by the company.
The SoundTrue Ultra in-ear headphones are available for the price of Rs. 11,138, and these will be sold at Bose retail stores and select authorized resellers.