Fossil Group has unveiled its entire range of smartwatches, fitness trackers and hybrid watches in India. The newly launched wearables come from six different brands, namely, Misfit, Fossil Q, Emporio Armani Connected, Michael Kors, Chaps and Skagen Connected. All these brands are licensed and owned by Fossil Group. The latest gizmos feature a starting price of Rs. 7,495 which goes all the way up to Rs. 29,495.
The company which is one of the top watchmakers in the US also manufacturers for enterprises like Adidas, Karl Lagerfeld, Burberry, Diesel, Emporio Armani, Michael Kors, etc. Lately, there is a huge demand for smartwatches around the world and India is not an exception. With its wide range of premium smart watches, Fossil Group primarily aims for the numerous young and tech savvy Indians. Commenting on the launch, the company's Managing Director in India, Mr. Vasant Nangia said, "With 56% of the Indian population under 30 years of age we are confident that our consumers will enjoy staying digitally and fashionably connected like never before with Fossil."
Read on to know about the wide range of wearables brought to India by the Fossil Group along with their specialties and pricings. All the smartwatches will be available from more than 600 watch distributors across the country and also through online channels.
Misfit Shine 2 and Misfit Ray
The Misfit Shine 2 and Misfit Ray are entry level smartwatches aimed for the younger generations. They can track the number of steps, calculate the calories burned, measure the distance covered, monitor sleeping patterns, alarms, vibration notifications for calls and messages, etc. The built quality of the devices is top notch with a swim proof anodized aluminum construction. Both of them sport multi-coloured LED lights arranged on a circular dial of the Misfit Shine 2 or the rectangular face of the Misfit Ray. A non-rechargeable replaceable battery juices up both the devices with six months' battery life. Each of the smartwatches cost Rs. 7,495 in India and are currently available for purchase from misfit.com.
Fossil Q Wander and Q Marshal
These are high-end Android Wear powered smartwatches with circular touch screens. The Fossil Q Wander and Q Marshal can perform every function of a fitness band and supports many additional features like music playback controls and Google Maps. They come with inbuilt Gyroscope, Compass, Wi-Fi, Bluetooth, 512 MB RAM and 4 GB internal memory. Unfortunately, there is no heart rate monitor. The Q Wander is for women while the Q Marshal is for men. Both are IP67 certified waterproof and comes with multiple band choices. The smartwatches cost between Rs. 21,995 and Rs. 22,995 and are currently available for pre-order from Flipkart.
Michael Kors Access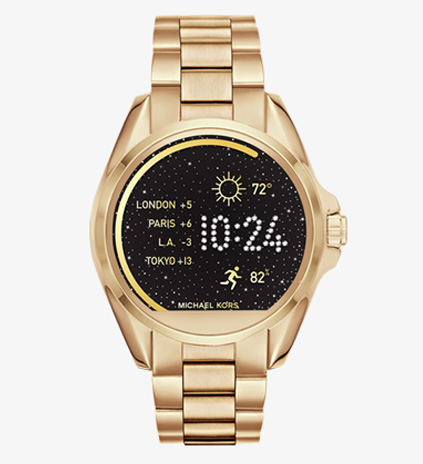 The Michael Kors Access smartwatches are similar to the Fossil Q series and run on Android Wear. They are highly customizable premium wearables. The sophisticated smartwatches come in two different designs – Dylan and Bradshaw and are mainly aimed for fashion conscious consumers. They sport similar internals as the Fossil Q smartwatches and hence feature all its functionalities. The Michael Kors Access is aimed at fashion-conscious people who are ready to spend on a better design. They are pretty expensive and are priced between Rs. 25,995 and Rs. 29,495.
SKAGEN Connected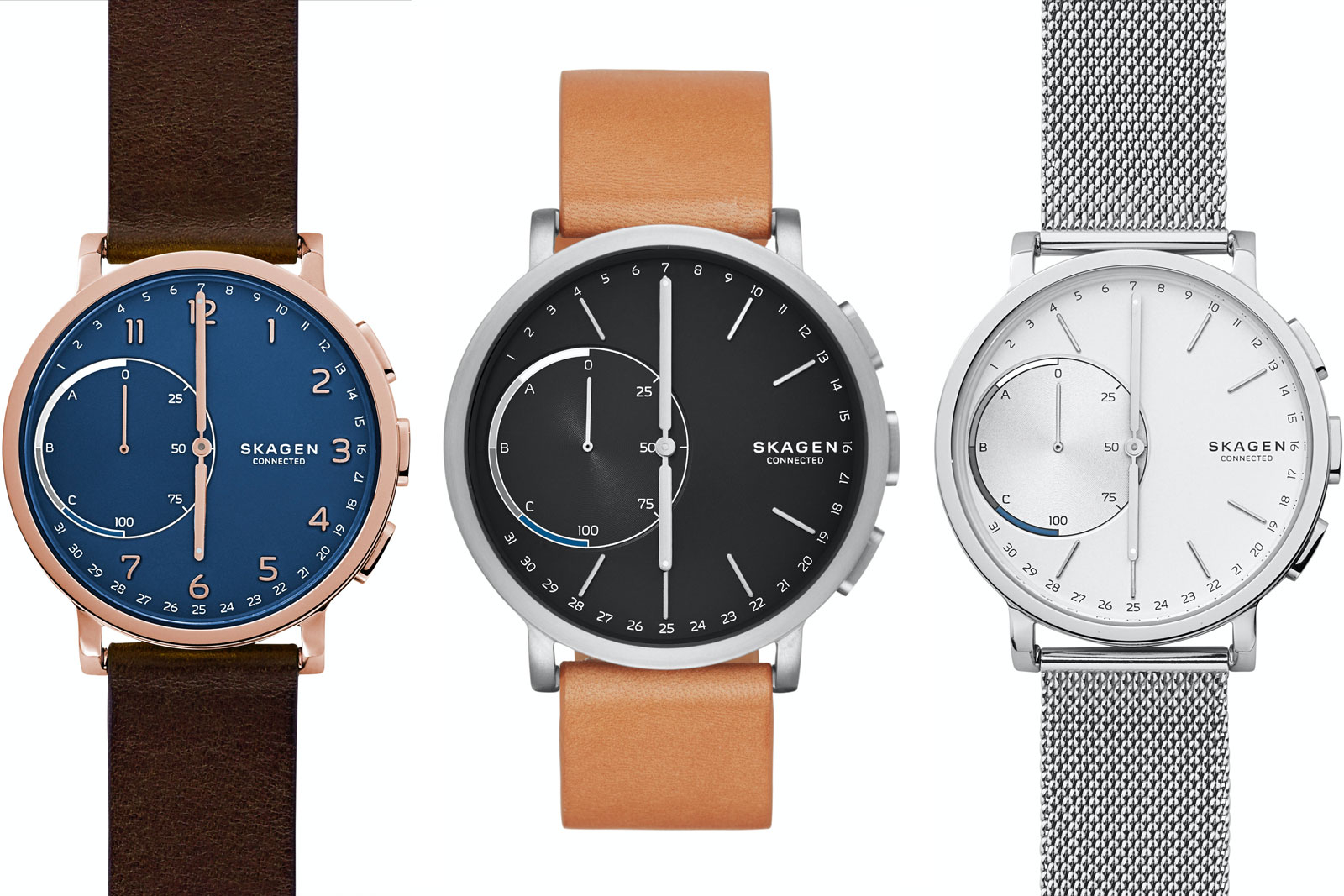 SKAGEN is a Danish designing company known for its watches, leather goods, and jewelry. In India, the company will sell its Hagen Connected hybrid smartwatches along with SKAGEN Connected activity tracker. The watches sport 4 to 6 months of battery life and come with every function of a fitness tracker or activity tracker. They will sell for Rs. 14,295 to Rs. 15,495 in India.
Emporio Armani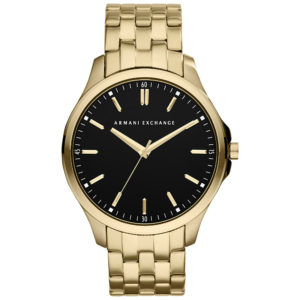 It is one of the best Italy-based fashion company known for its excellent premium accessories.The wearables of Emporio Armani blends modern design with classic styling. These are hybrid smart watches and comes with some of the best designs made by the brand. They are available in four color variants namely gunmetal, rose gold, stainless steel, and black. The watches are priced at Rs. 17,495 to Rs. 27,995.
CHAPS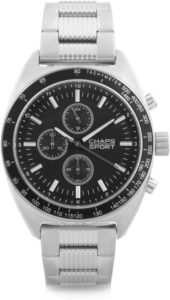 CHAPS connected hybrid smart watches are beautifully designed watches offering full fitness tracking functionality. These wearables have activity tracking mechanism built into an entirely traditional looking wrist watch. The smartwatches cost Rs. 9,995 to Rs. 10,495.
Recently, the wearable industry is being flooded with new products due to increasing demands. So far, the electronics companies have been the leading manufacturers of the latest gadgets and it is quite natural that traditional watchmakers like Fossil are also venturing into the smartwatch industry.