LG Display had brought up the foldable OLED display quite some time back and that 18-inch display could be literally rolled up like a newspaper. Now, that has been made bigger with the company showing off a 65-inch that matches a large TV but that is easily foldable.
Not just being rollable is what LG Display would boast about, but it also has the 4K UHD resolution for the content output on this rollable display. For being able to be rolled, the display has to be slim enough and it is in this case, but that's not the reason why these have been made. The rollable OLED TV here can be easily stored and transported unlike the traditional TVs.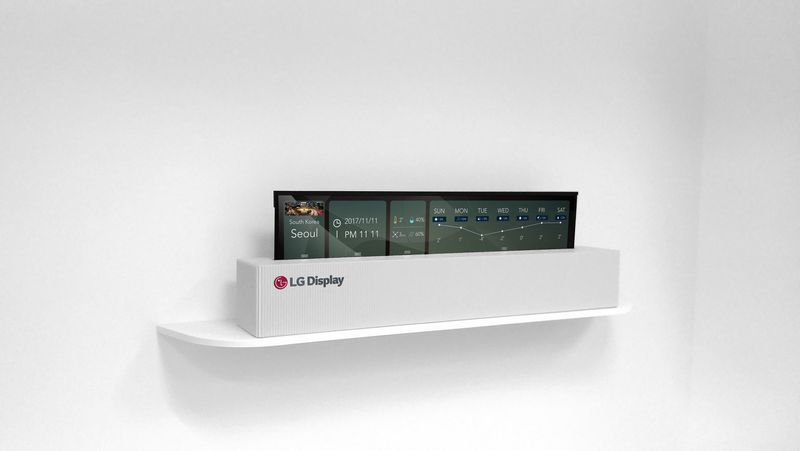 This is not the only super special upgrade being showcased by LG at the CES 2018 event in Las Vegas, as there is an upgraded version of Crystal Sound Tech that will power the Sony TVs, and LG is also going to put up the 88-inch 8K OLED TV at the show floor.
There is not much information available about its production, availability and the applications around the same, but we might be getting to know more when LG puts it up at the event floor. Stay tuned for more.
Source: LG Display