ASUS has just announced the ROG series of computers and laptops in India, and one of the very good products in the list is the ASUS ROG G752VY gaming laptop that doesn't look like any standard laptop, thanks to the exterior that comes with a signature ROG design and something gamers will appreciate.
With laptops, most of the time there is a confusion about the variants of it and what is included in each variant that makes it different from the other. Read below to know what are the variants of the ROG G752VY laptop from ASUS.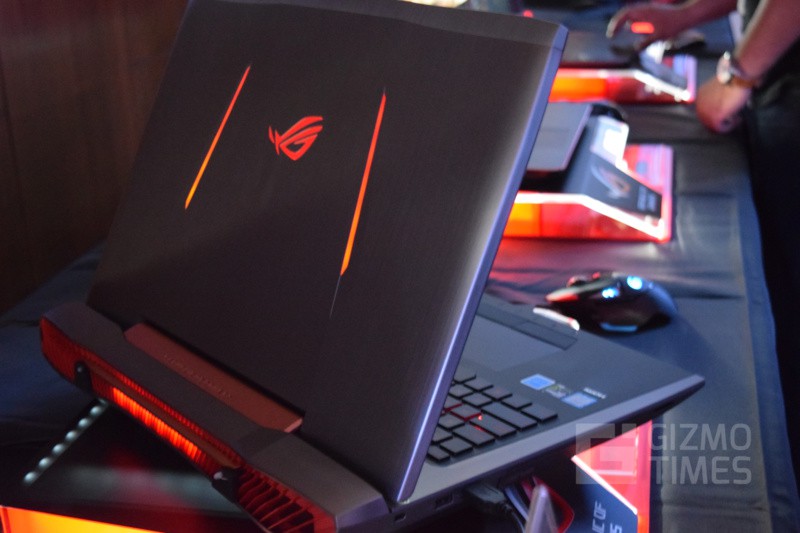 Before that, what is so special about this G752 gaming laptop from ASUS?
These laptops carry an Armor Titanium and Plasma Copper color scheme with a great design, and an ROG-exclusive mobile 3D Vapor Chamber for increased cooling performance, and a backlit anti-ghosting gaming keyboard with 30-key rollover for precise command and control in battle.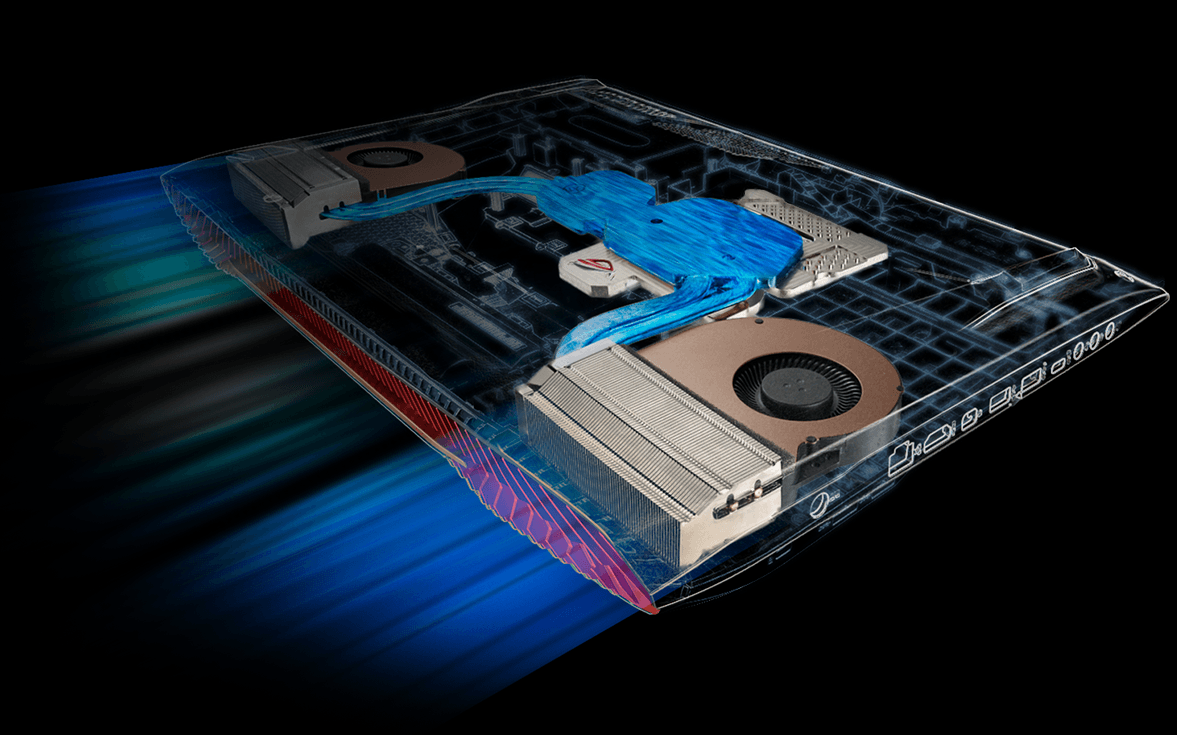 The 3D mobile Vapor chamber along with the copper heat pipe creates an effective and efficient cooling system that betters the GPU performance by about six percent.
There is also a dust release tunnel that directs dust into the tunnel and thus, keeping it away from the internal components. This increases the lifespan of the laptop and also helps in stability. For the keyboard, Asus claims to have a world's first backlit anti-ghosting keyboard with 30-key rollover.
ASUS ROG G752VY-GB369T
ASUS ROG G752VY-GB368T
ASUS ROG G752VY-GB358T
What is common among the different models of the ROG G752 laptop?
They run Windows 10 (64-bit)
17.3-inch IPS LED Ultra HD display with Anti-glare and NVIDIA G-Sync (3840 x 2160 pixels resolution)
HD Web Camera
SATA 9.5mm 6X Blu-Ray drive
Wi-Fi 802.11 ac + Bluetooth 4.1 Dual band
10/100/1000 Mbps LAN
4 USB 3.0 ports, 1 HDMI port, 1 USB 3.1 Type-C with Thunderbolt, Displayport 1.2
Illuminated chiclet keyboard with 19mm Full key pitch
8-cell Li-ion battery pack
Here are the differences between the three models.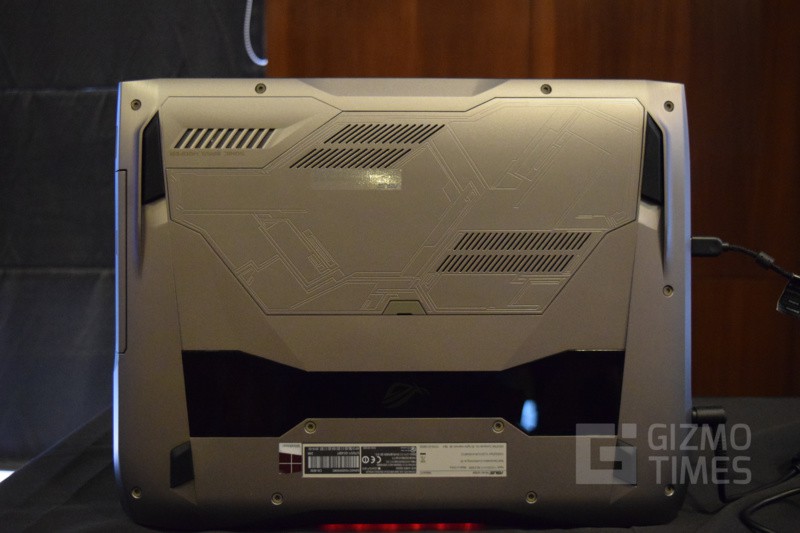 The GB369T and GB368T models come with Intel Core i7-6700HQ Processor 2.6GHz, 6M Cache, and can go to 3.6GHz while the GB358T comes with Intel Core i7-6820HQ Processor 2.7GHz, 8M Cache, and can go up to 3.6GHz.
The GB369T and GB368T models come with NVIDIA GeForce GTX980M GDDR5 4GB video graphics with Intel HD Graphics 530 while the GB358T model has NVIDIA GeForce GTX980M GDDR5 8GB video graphics with Intel HD Graphics 530.
The GB369T model comes with 16GB DDR4 RAM, GB368T comes with 32GB DDR4 RAM, and GB358T model has a 64GB DDR4 RAM.
So, those three are the factors, i.e. processor, video graphics, and RAM where the models differ from each other, and clearly the G752VY-GB358T is the top-end one.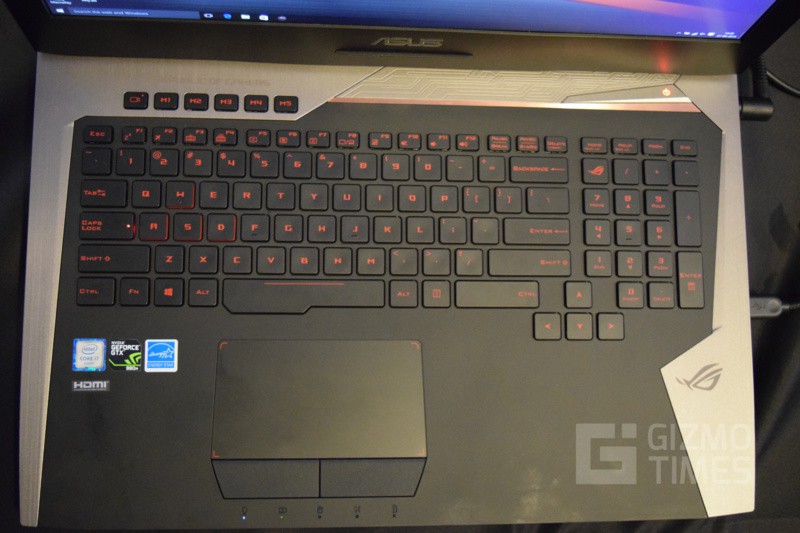 Pricing of ASUS ROG G752VY Laptop models
ASUS ROG G752VY-GB369T: Rs. 175990
ASUS ROG G752VY-GB368T: Rs. 205990
ASUS ROG G752VY-GB358T: Rs. 250990