Wearables mainly include smartwatches and these have some good displays that one would love to flaunt. But since it is the wrist where these watches are worn, the risk of the watch glass getting scratched is always high. Corning Incorporated has announced the solution for the challenges that are usually faced by wearable devices – the Corning® Gorilla® Glass SR+.
According to the makers, Breakthrough glass composite delivers an unparalleled combination of toughness, scratch resistance and optical clarity for today's wearable devices. The Gorilla Glass SR+ is specifically made for wearables and it reduces visible scratches while still delivering the toughness, clarity, and touch sensitivity that Gorilla Glass has always been offering for smartphones.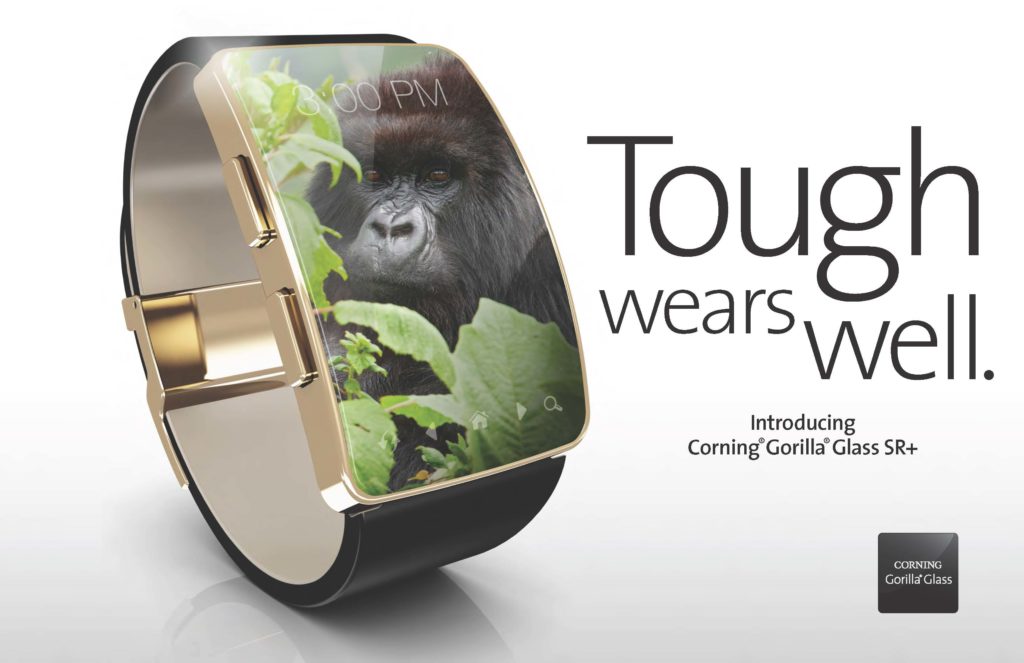 One of the common problems for smartwatch users is the scratches on the display and that cannot be removed unless the entire glass is replaced, and if one has to avoid it, a screen protector is what is used. When it looks odd already on smartphones, having a screen protector on a smartwatch makes it look worse. This calls for a better glass protection with a layer that does not show up as an additional one on the device.
In lab tests, Corning Gorilla Glass SR+ demonstrated superior scratch resistance approaching luxury cover materials, while delivering up to 70 percent better damage resistance against impacts and 25 percent better surface reflection than those alternative materials. Such step improvements in optical performance enable longer battery life and improved outdoor readability.
"In early 2015, Corning launched Project Phire with the goal of engineering glass-based solutions with the scratch resistance approaching luxury cover materials, combined with the superior damage resistance of Gorilla Glass," said Scott Forester, director, innovation products, Corning Gorilla Glass. "Corning Gorilla Glass SR+ delivers a superior combination of properties that is not available in any other material today – it is in a class of its own."
Read: Everything you need to know about Corning Gorilla Glass. The company also recently introduced the Gorilla Glass 5.
As mentioned in the Infographic below, the Gorilla Glass SR+ is said to offer scratch and impact damage resistance, and the Tumble test that measures the scratch frequency shows that the scratches that were on the Gorilla Glass SR+ was equal to the scratches on Sapphire glass, but the optical transmission is much higher on it comparatively.

Corning Gorilla Glass SR+ is commercially available and the first smartwatch to already have it is the newly announced Samsung Gear S3, which was announced at the IFA 2016 event in Berlin.