Speedx, the Japanese company which has given the world's smartest cyclometer SpeedForce, has come up with two variants of Aero Road Bikes which are equipped by the SpeedForce cyclometer itself, the SpeedX Leopard and Leopard Pro.
In the biking market, aero bikes have this attractive design and will keep you get going speeder, and with SpeedX, you don't just see an attractive design but also some high-end functionality. They have first presented these bikes on Kickstarter, where with 26 days of the campaign remaining, they have already raised over 980% of the US $50,000 funding goal. The base model with Shimano 105 groupset can be backed for USD $1900.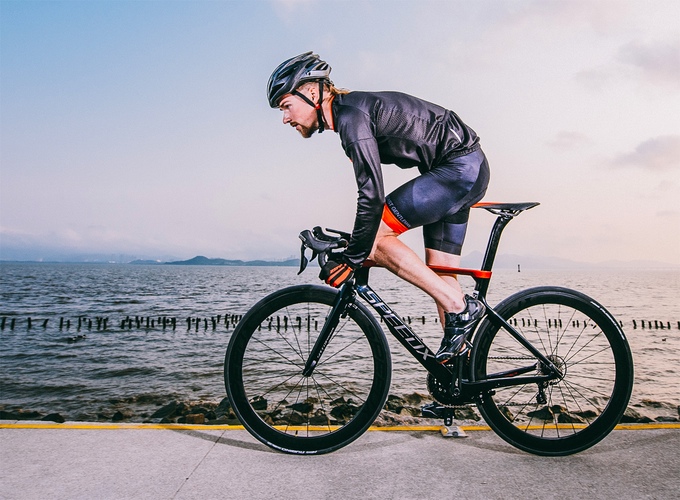 The bikes come equipped with best-in-class Carbon Fibre frame and fork which is designed by the top class agency, Frog Design, and the bike just weighs as light as 7.9kgs. Being without any cables which will cross out the looks of the bike, it has smart built-in features that will light up the bike in dark conditions and make automatic adjustments when needed.
SpeedX is the third bicycle brand in the world to achieve full-integrated wiring. The other two bicycles with full-integrated wiring cost considerably more – $5999 (TREK Madone 9.2) and $8200 (Specialized Venge Pro ViAS).

It already has their cyclometer – SpeedForce, and the measures of Lap time, cadence, Heartrate, time, speed, calories, altitude, GPS, distance, weather, power and slope will be displayed on the 2.4-inch display. They claim that the SpeedForce will be working up to 800km or 40hrs and only takes 30min for a full charge. The XCoach, which is built-in in the SpeedForce, analyse the data and train you in real time.
The components are Shimano 105 on Leopard and Ultegra Di2 on Leopard Pro. They have these Novatec Bearing wheelsets for Leopard, Sell Royal road saddle, and SpeedX road bar Handlebar, which is made up of aluminium. For the Leopard Pro, they have these SpeedX Carbon 50mm wheelsets, Fi'zi:k Arione R7 saddle and SpeedX Carbon Road Bar. The available frame sizes are 42CM, 45CM, 48CM, 51CM, 54CM and 57CM respectively.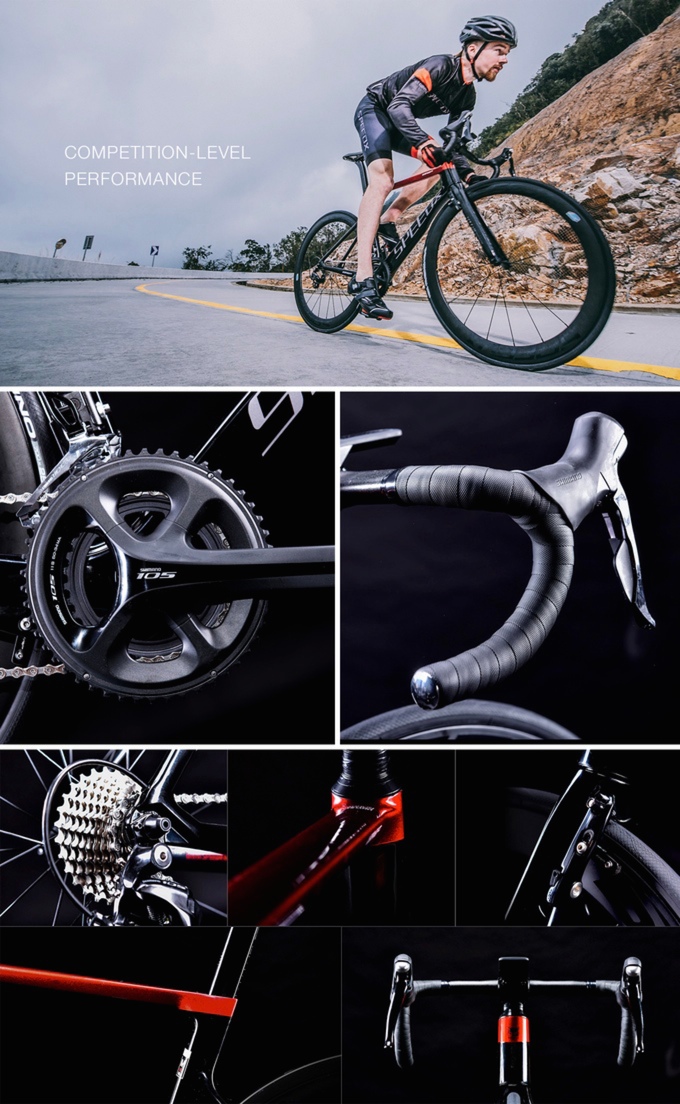 Go to Kickstarter and you can get a SpeedX Leopard for as little as US$1,199 and a Leopard Pro for US$1,899 (about £1,345). The small batch manufacturing and mass production start from May and July 2016 respectively. So, the shipping of the bikes starts only after July this year.
While we talk about these projects from crowdsourcing websites, we cannot guarantee or vouch for their delivery or whether they would be successfully made or not, but they are among the coolest ideas people have got.