Starling is a new wearable that your child can use to increase the IQ. It is a small device which tracks how many words your child speaks or hears in a day. In short, the device tracks the amount of words your child gets to know or uses in a day.
Starling also comes with a mobile application which can be used to see detailed analytics of all the words your child says or listens. Starling is not just about giving you the numbers, it also tells you in what kind of language environment, this allows you to monitor if your child is on the right track or not. You can also see how much your child's vocabulary has developed throughout the day.
This is not the end, the device along with the app will help you set goals for your child and help him build a great vocabulary and to push it to next level, the app will also tell you activities to do so!
It is of a size of a pacifier, and Starling lasts for five days on a single charge. Keeping the usage of kids in mind, it is made waterproof. The connectivity with phone is with Bluetooth Low Energy, and the little gadget helps motivate the user with the red and green lights, where the red indicates that the kid has still some talking to do on that day.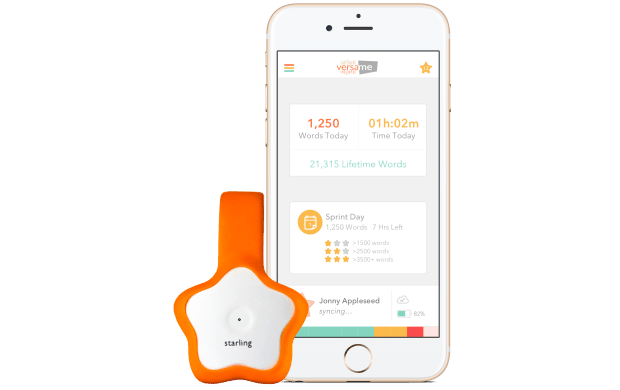 Starling is currently on Indiegogo and you can grab one from there.