Xiaomi, on Tuesday at its media event in China National Convention Center in Beijing announced the launch of their next generation Air Purifier 2 along with the full metal body devices Redmi Note 3 and Mi Pad 2. The Air Purifier 2 has been made to be more efficient and compact compared to its predecessor.
The Air Purifier 2 measures 520×240 mm compared to the 735×260 mm making it considerably smaller and obviously lighter than its predecessor. This makes it easy to blend in with your surroundings, it comes with a single motor, dual booster fans having effective cleaning  range in Standard more CADR value 23.1m2 – 39.6m2, in active more CADR value of 27.2-46.6m2 cleaning range. It also comes with three layer of filter – pre-filter, HEPA filter and activated carbon filter.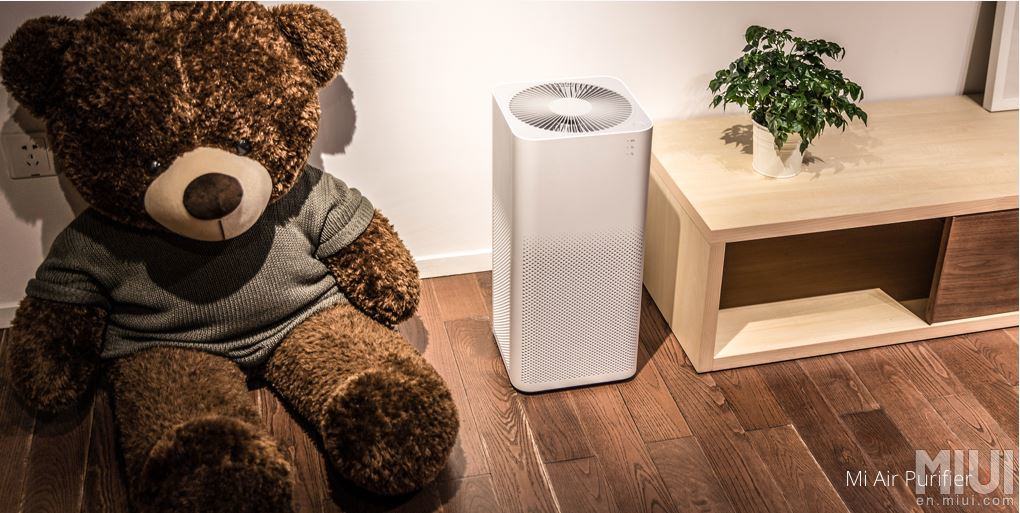 The base area of the Mi Air Purifier 2 has been made smaller than an A4 size paper at 240mm x 240mm (0.056m2) which was 260x260mm in the earlier model. It has been made 11% quieter compared to the earlier model and made to sound like gentle breeze. It gives out only 30db in Night mode. The 2nd gen has become 58% more power efficient compared to the 1st Gen which is a considerable change in the way power consumption was done. It is made possible thanks to the Single motor, dual fan technology compared to the Dual-motor, 4 air duct engine in the earlier model.
The Booster fan has been designed based on Aircraft engines, which can be appreciated when you give the fan a closer look. The Air Purifier 2 comes with an impressive 99.7% filtering capacity at 1 hour PM 2.5 filtering capability. It can be controlled with your Smartphone acting as a remote control.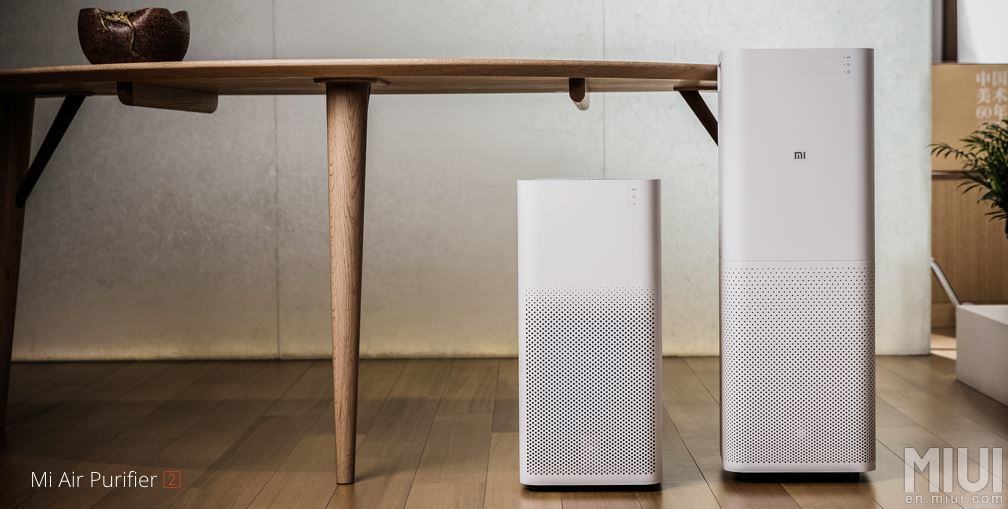 The Mi Air Purifier 2 has been priced at RMB 699 available in China. For the Filter replacement you have to shell out RMB 149 and in case you opt for the Enhanced anti-formaldehyde filter it will cost your RMB 169. The price has been considerably lowered from RMB 899 which was the price of the 1st Gen Air Purifier. There has been no update or information about the Air Purifier 2 launch in India.
Source: Miui.com