We are nearing the official release of the Galaxy S7 and its Edge variant, and it might be just a month or two left for the company to bring out its flagship for 2016, but the leaks had begun already. This time, the AnTuTu benchmark listing tips at all the important specifications of the upcoming smartphone.
Unlike the earlier reports claiming that the Samsung Galaxy S7 might come with a 5.5-inch display, the AnTuTu listing shows that the upcoming device will pack a QHD display under a 5.1-inch screen. ETNews had earlier reported that it might be a 5.2-inch display, and some reports also said that we might see pressure-sensitive screen on the upcoming smartphone.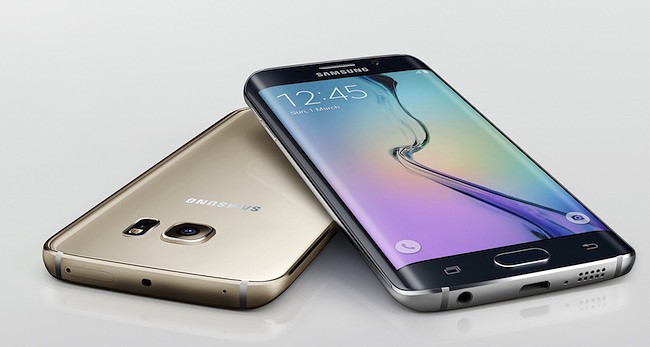 The other inclusions are what were being rumored, i.e. a Qualcomm Snapdragon 820 processor (though a variant with Exynos chipset was also rumored), 4GB of RAM and 64GB internal storage. Recently, it was also said that Samsung is planning to bring back the MicroSD card slot for storage expansion, and the water resistance feature that was seen in the Galaxy S5.
Interestingly, the major change will be with the camera, as the 16-megapixel shooter on the Galaxy S6 will now be replaced by a 12-megapixel BRITECELL camera on the Galaxy S7. The change in resolution doesn't necessarily mean that the quality of capture will be a downgrade, because Samsung is looking at better low-light performance with this new camera module. On the front, a 5-megapixel camera is what might be seen. It was earlier reported that the camera on the upcoming flagship will have a F/1.7 aperture, and if that is true, we are seeing a great one for sure.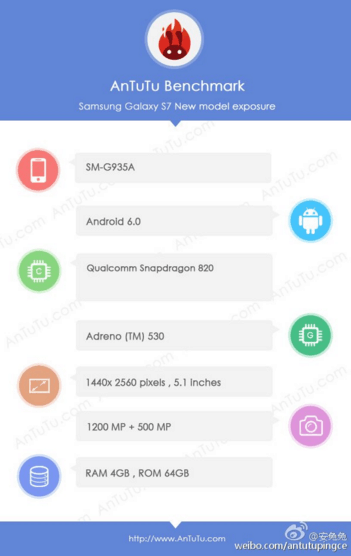 No surprises with the OS, as the Galaxy S7 will run Android Marshmallow out-of-the-box, with an improved TouchWiz UI. So, that is it for now. We seriously hope to see a better battery capacity, even if that means Samsung has to compromise with the design a bit.
Keep checking out for the other rumors, leaks and we are not anyway far from the official release of the Galaxy S7. What do you expect from the device? a heat pipe to counter overheating?