Xiaomi is working on its second-generation Note device and a few details about the device have been leaked. According to a tipster on Weibo, the Mi Note 2 is said to be priced slightly higher than its predecessor but with much higher specifications. The Mi Note was priced at CNY 2,299 approximately Rs. 23,000 for the 16GB variant and the 64GB variant was priced at CNY 2,799 approximately Rs. 27,900.
According to the tipster in Weibo the price of the Mi note 2 is going to be CNY 2,999 which is roughly Rs. 31,000, surely on the higher side compared to its sibling. Coming to the specifications the Mi Note 2 is said to come with Snapdragon 820 or Snapdragon 823 SoC and maybe two variants powered by different SoCs will be launched similar to the Mi Note and Mi Note Pro.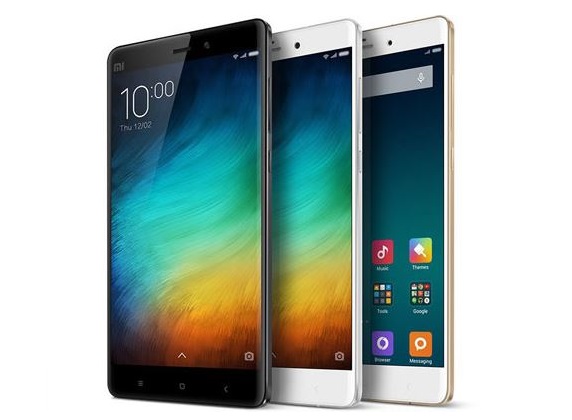 The other details leaked about the devices are 4GB of RAM and 64GB internal storage space, according to the tipster there will also be a 256GB model. The device is said to sport a 16MP rear camera with Sony Sensor and Optical Image Stabilization feature. The Mi Note 2 also said to sport a 5.7-inch display and one of the main feature in the device is the 3D Touch pressure sensitive display which was seen in the Apple iPhone 6s and iPhone 6s Plus. We can also expect the device to sport a Finger print sensor as well.
All the specifications of the device are leaks and there are no official details about the device so the leaks should be taken with a pinch of salt. Recently Xiaomi has launched a new Redmi 3 variant called Xiaomi Redmi 3 Pro which comes with upgrades in memory, inbuilt storage and sensor. The new variant of the Redmi 3 is restricted to China only and will be available from next month.