Samsung Galaxy S8 is heading to be one of the best smartphones of the year 2017 and there isn't only the display or performance as the reason for that. Security is a big concern for smartphone users and Samsung is said to have taken care of things in several ways in the Galaxy S8 smartphone. One of the common and standard features for security enhancement is the addition of fingerprint security.
While there is iris scanning, face recognition, and the standard options like Pattern, PIN, and Password options for security, in the guide below, we will take you through the steps explaining how to setup fingerprint security on the Samsung Galaxy S8.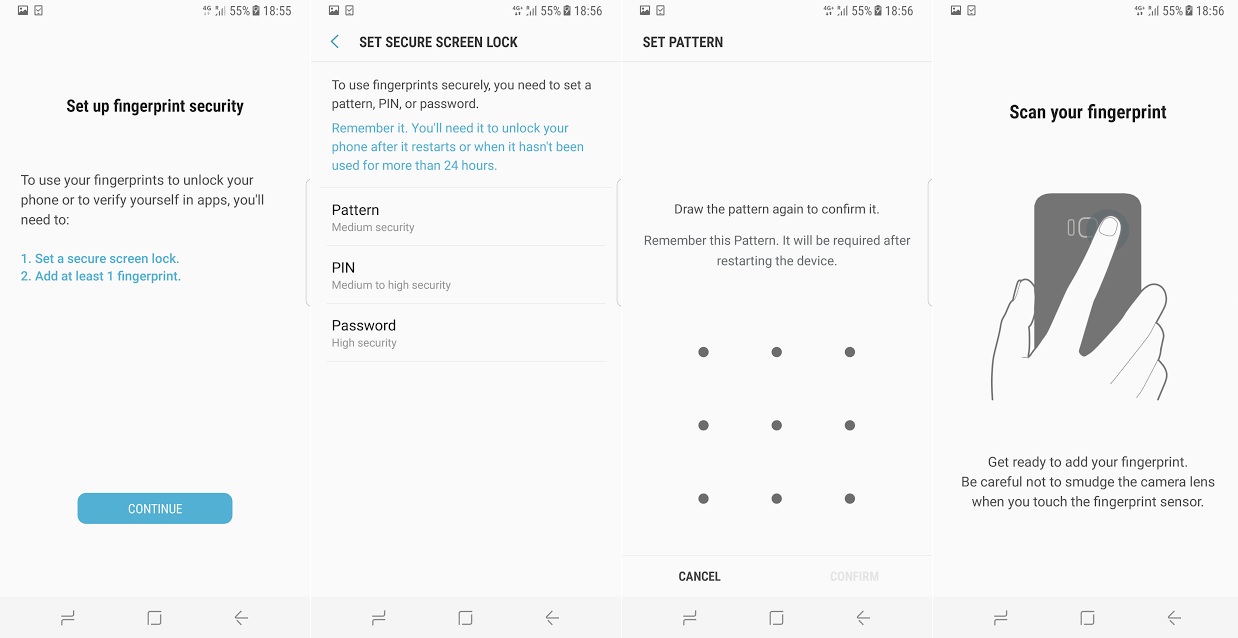 Head to the Settings > Lock screen and security. That will open up a plethora of security options including Face recognition, Fingerprint scanner, Iris scanner, Smart lock, and here, you need to tap on "Fingerprint scanner".
The next page would show you the requirements, which includes having a screen lock and registering of at least one fingerprint. Tap on Continue and you will see the three options to choose from, for the screen lock. Choose the one that is easier for you to remember and use in case you are asked instead of the fingerprint security. After you set it up, you will then be asked to Scan your fingerprint. It is then the usual tap and lift function that you need to do for a few times till the fingerprint pattern is registered and added to the database. [Note: You will have to lift and place the finger several times during the process.]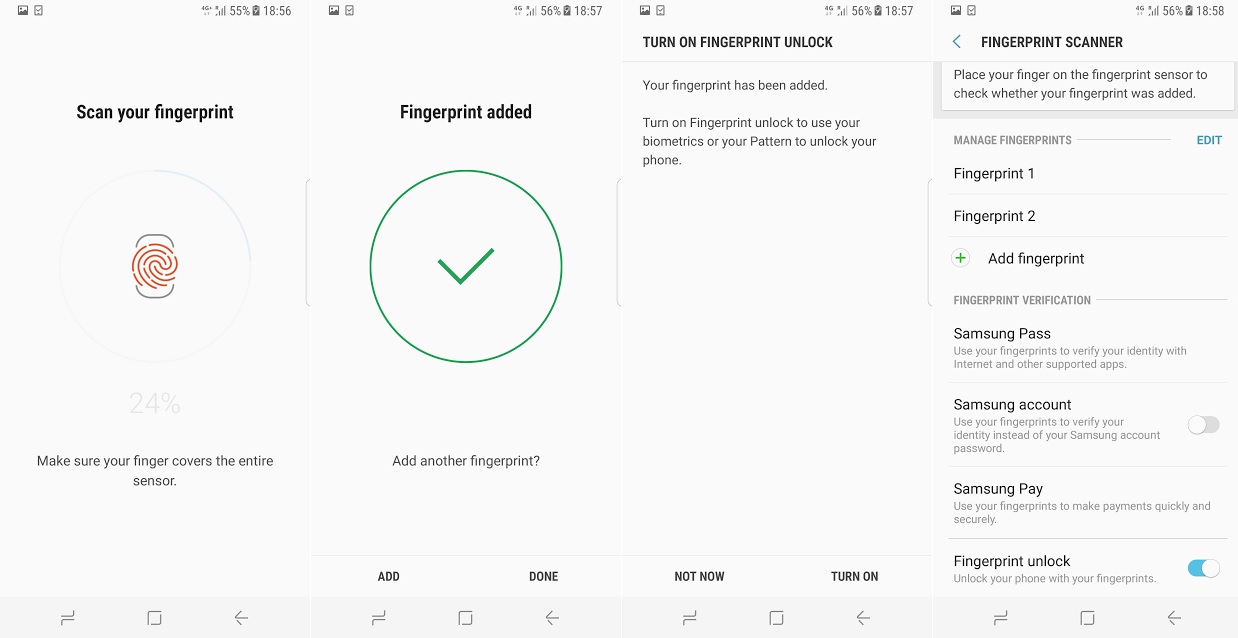 You can add more than one fingerprint and once you are done with the registering of the fingerprint, you can "Turn on fingerprint unlock" to unlock the screen with the fingerprint. This is given as a separate option because fingerprint on Galaxy S8 can be used for several other functions, and unlocking of the screen can be done with any other method as well.
If you go back to the fingerprint scanner options, you will see what all is possible with the fingerprint registration – Samsung Pass, Samsung Account login, Samsung Pay, and the fingerprint unlock of the screen. One of the major features to know about is Samsung Pay, for which we would have a guide to explain how it works. It is important for you to remember the other unlock option that you chose because, after a phone restart, it is that option that is needed for you to get access to the phone interface.
Note – This guide will work even for the Samsung Galaxy S8+ users as the interface is exactly the same.