The Apple iPhone SE is not as powerful as the flagship iPhone 6s and the 6s Plus, and it is launched for a reason – to give users a choice with a phone having a smaller screen, since that is what Apple used to sell, in millions, in the past before the company started making bigger iPhones in the last two years.
As expected based on what the phone includes, the iPhone SE is priced lesser than what the flagships are priced every year. But has the release cycle changed this time? or are we going to see the same markets getting the new iPhone in the first cycle, and then another set of countries in the second set? Check below for all the availability details along with the pricing of the phone that is announced at the "Let us loop you in" event.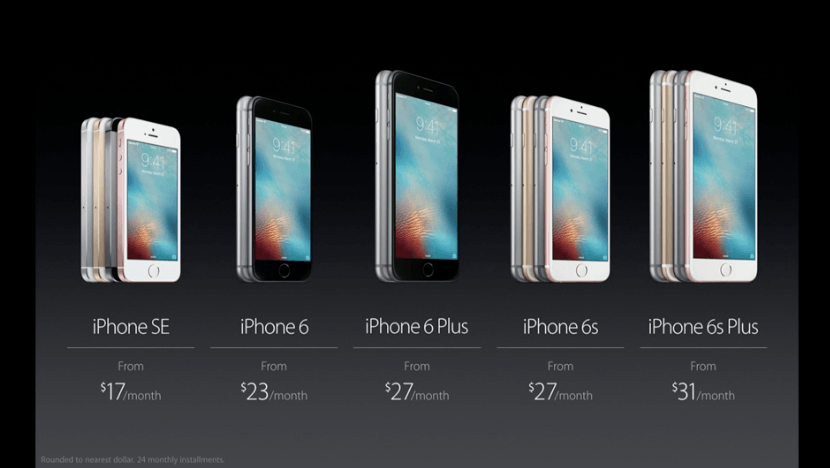 Apple iPhone SE Price
iPhone SE 16GB: $399
iPhone SE 64GB: $499
These are the only two variants that Apple is selling, and sad to see that Apple is still trying to sell 16GB units for such a powerful device, where storage is equally important.
The pricing details for other markets is not known or announced yet. As the image above suggests, the iPhone SE will be available in contract with installment payment as well, with price as low as $17 per month.
iPhone SE Price in India: iPhone SE will be available in space grey, silver, gold and rose gold metallic finishes in 16GB and 64GB models starting at MRP INR 39,000 from Apple Authorised Resellers and select carriers.
Availability of iPhone SE – Which markets will get it first?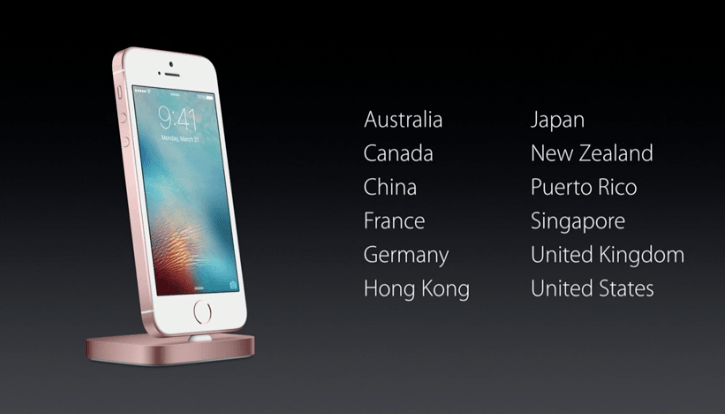 These are the markets where the iPhone SE will be available first – United States, United Kingdom, Singapore, Australia, Canada, China, France, Germany, Hong Kong, Japan, New Zealand, and Puerto Rico.
India isn't again in the first list of markets where the iPhone SE will be sold before others.
Second cycle of iPhone SE release:
iPhone SE will be available in early April in Albania, Andorra, Austria, Bahrain, Belgium, Bosnia, Bulgaria, Croatia, Czech Republic, Denmark, Estonia, Finland, Greece, Guernsey, Jersey, Hungary, Iceland, India, Ireland, Isle of Man, Italy, Kosovo, Kuwait, Latvia, Liechtenstein, Lithuania, Luxembourg, Macedonia, Maldives, Malta, Monaco, Netherlands, Norway, Poland, Portugal, Romania, Russia, Saudi Arabia, Slovakia, Slovenia, Spain, Sweden, Switzerland, Taiwan, Turkey and UAE.
iPhone SE Pre-order and Release Dates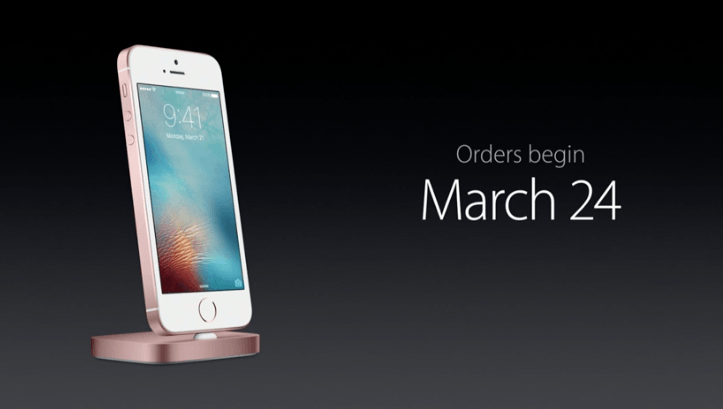 The iPhone SE from Apple will be available for pre-order from March 24th, and the shipping begins in a week from then, i.e. March 31st. Apple has also promised that by May 2016, about 110 countries will have the iPhone SE for sale.
Read more about the newly announced iPhone by checking out the iPhone SE FAQ.