Just bought the OnePlus 3? Chances are that as soon as you setup your device, there might be an update notification popping onto your device already. The phone comes with Oxygen OS 3.1.0 based on Android 6.0 Marshmallow out-of-the-box, but the update that is available on it is for the Oxygen OS 3.1.2.
This update brings about a couple of changes, fixes to the bugs that might be reported by the early users and it also includes the change to HDR camera performance, which was quite evident to be poor in quality before we hit the update button.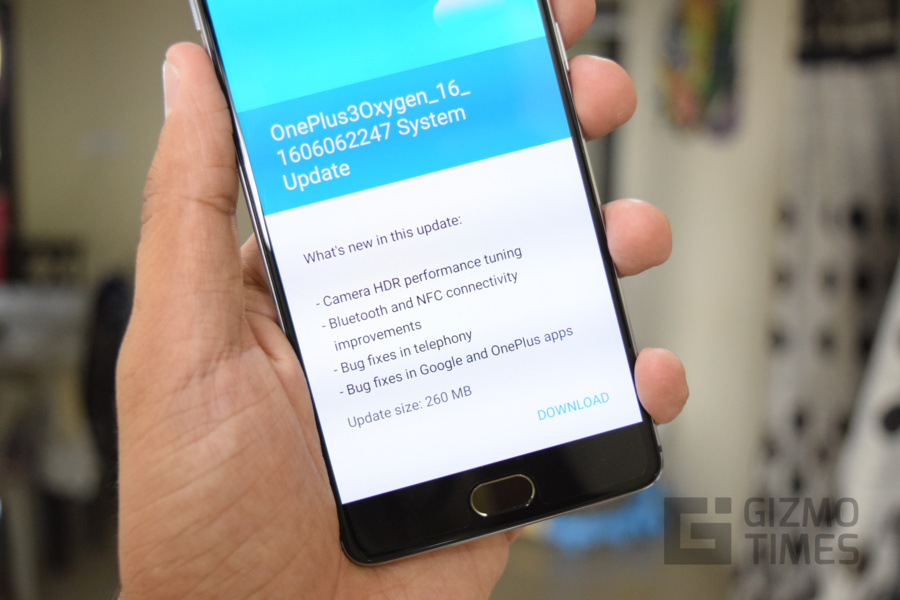 So, the change log reads the following.
Camera HDR performance tuning
Bluetooth and NFC connectivity improvements
Bug fixes in telephony
Bug fixes in Google and OnePlus apps
The update file is about 260 MB in size. It will be named OnePlus3Oxygen_16_1606062247
There was quite a significant change in the camera's HDR mode captures, which were out of shape earlier, with some being too dark and some very less saturated.
While these issues are well fixed by OnePlus, there are users reporting about problems like RAM management issues on the OnePlus 3, and one of the users is reporting of 4G connectivity not happening on their device with any network in India.
We haven't faced the SIM issue and will have to see if more users report about it and if OnePlus closes this as a hardware or software one. But, at least, good to see OnePlus being active and offering software updates already to fix any issues that are being reported on their new flagship OnePlus 3.