This year's CES has been showcasing a lot of displays and TV's, not to be left out of the race Panasonic has unveiled their own Transparent display. It is not the first time we are seeing a transparent display but Panasonic has got a fully working model, and it is quite good. It is a transparent glass when off and turns into a Display when turned on.
The Glass on display was not exactly 100 percent transparent, the company says that they are getting there. At showcase in the Panasonic booth was a shelf with Glass, which was instantly turned into a display showing Videos etc. Panasonic says that for the moment it has a maximum resolution up to 1080p. The company is not quite satisfied with the transparency of the glass when turned off which shows a kind of tint.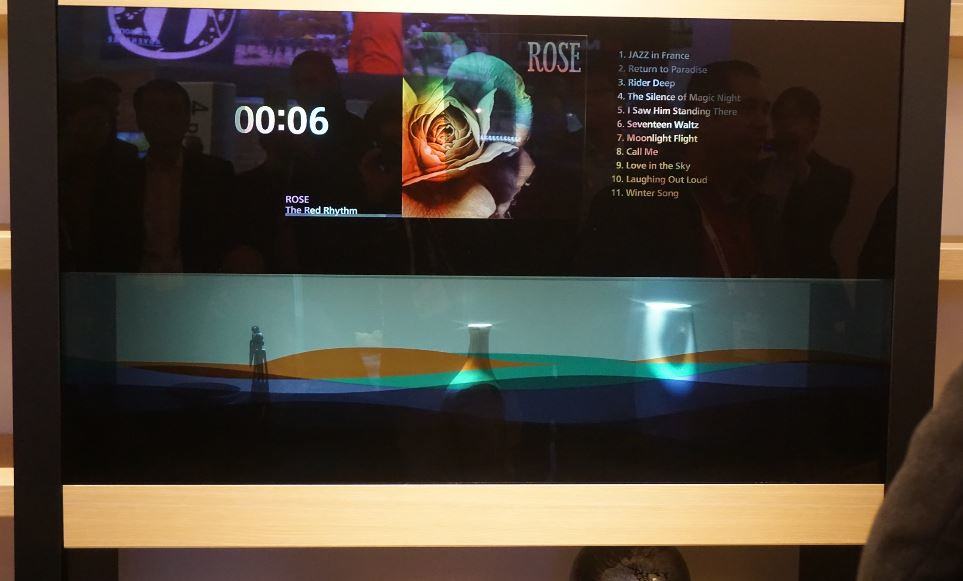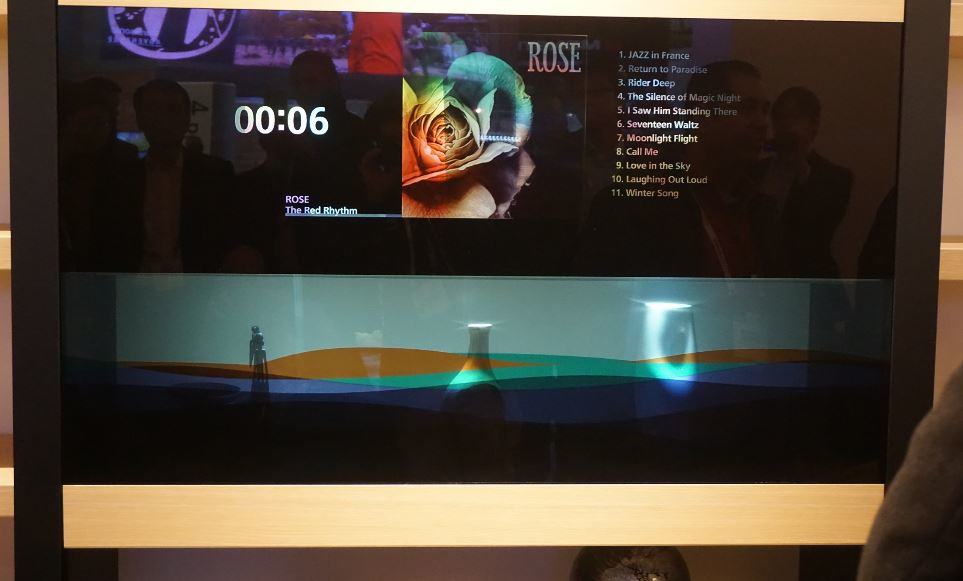 There are no circuits etc inside the glass itself but the wooden beam which we can see at the bottom of the glass holds the micro-LEDs which beam the image or video onto the Glass panel which is transparent. There was a music App which could be scrolled through using gestures which is pretty cool. It looks like the Apple cover flow at the moment and might be a lot different when officially released.
This year's CES has been quite promising in terms of Displays with new technology and promising stuff being showcased which can one day be in your home. LG's foldable display, LG 98-inch 8K Display, LG OLED TV in Signature line up etc. We hope to see these in retail production until next year's CES.