Philips has just announced three high-end smart televisions powered by Android, and these come with complete Android functionality, running Android Lollipop version. This seems to be a good step, as Philips has opted for Android, rather than developing some proprietary OS for the TVs. One of the most interesting ones in them, is the Philips Ambilux.
The Android L in the televisions has Google Play Store available, so that the user can install apps or games, to enjoy the 4K experience with Android gaming. Now, what's Ambilight? This is a projection system that lets you project images, content and colors to the wall on the back of the television.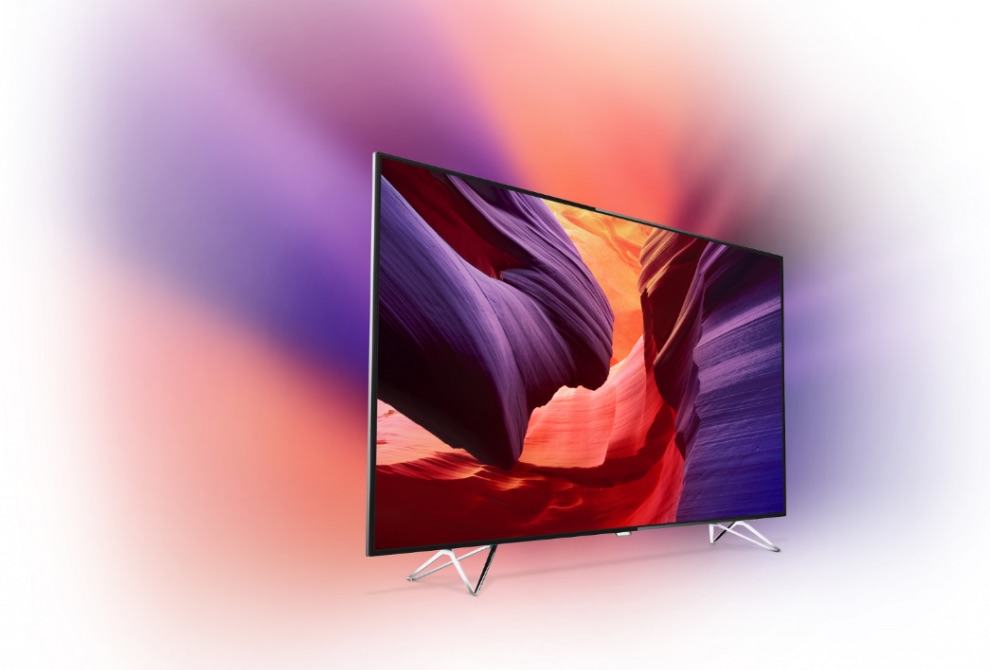 Ambilight creates a halo of light, and thus enhances the viewing experience. The Ambilux is a 65-inch screen with 4K resolution, and the Ambilight is made by a row of LEDs on the back of the TV, which throw color that matches the content on the screen. Not just with the picture or video content, the Philips Ambilux's halo lights would respond to the dynamics of any music and will change the lights based on that, whenever music is being played.
The Ambilux 65PUS8901 display offers 400nit brightness, and 30W DTS speakers. In the Android 5.1 Lollipop, there are some Google apps provided, and Netflix, Spotify Connect, and other apps are pre-installed on it. The TV has 16GB internal storage.
As for the connectivity, there are four HDMI 2.0 ports, three USB 3.0 ports alongside other standard options. The remote control that comes along with the TV, offers a set of features including QWERTY keyboard, swipe pad, and speech recognition.
Apart from this, Philips has also announced two other TVs at the IFA 2015 event, the Philips 9600 and Philips 8601 TVs, both of which are high-end TVs, and both run Android Lollipop OS. There is no information provided about the availability or pricing of these TVs.