The Motorola Moto G4 Plus is a very decent mid-range smartphone from the company and the device comes with some good specifications and the standard Moto G design with a little change. If you are buying the smartphone (check out our Moto G4 Plus Review), make sure you have the best relevant accessories purchased as well, so that the phone stays good for long with the use of tempered glass and a case.
Although there are a lot of other places too where the cases are available, even in the offline stores, check out these best-selected accessories of Moto G4 Plus.
Chevron Tempered Glass Screen Protector for Moto G Plus 4th Gen (G4)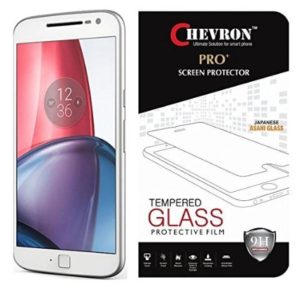 A Scratch Proof, Anti-shatter and a delicate touch tempered glass protector for the Moto G4 Plus, this one from Chevron would do a lot for the protection of the display of the phone. Whenever there is an impact, the tempered glass takes the load and cracks but keeps the actual display intact.
Buy from Amazon India.
Chevron Tough Hybrid Back Cover Case with Kickstand for Moto G Plus 4th Gen (G4 Plus / 4th Generation) With Pro+ 0.3m Tempered Glass (Black)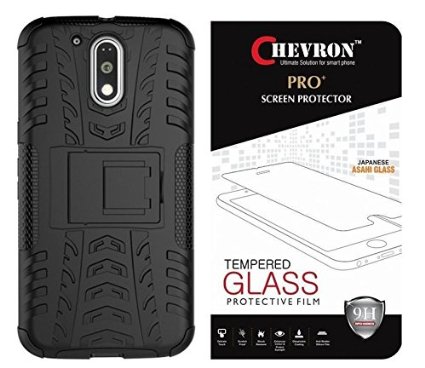 A combination of a good protective case and a tempered glass, both from Chevron. With the case, the outer layer fix perfectly around the inner shell to absorb impact form drops bumps and shocks. Layer 1: Ballistic shock absorbent polymer, and Layer 2: Tough impact resistant Polycarbonate shell.
Buy from Amazon India.
Zynk Case Transparent Back Cover for Moto G4 Plus
This is a plastic case that is light weight and it perfectly fits the Moto G4 Plus. It just wraps around the sides to cover the back of the phone, and it is thin enough to not make you feel like wearing a heavy case on the device.
Buy from Amazon India.
Motorola Pulse 2 SH005 Wired Headphone (Black)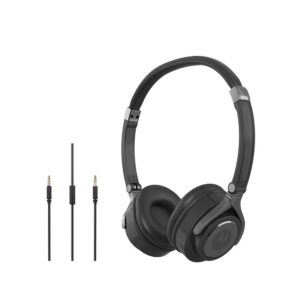 These are decent headphones from Motorola and they come with a 36 mm driver for good bass and sound output. The ear cups are foldable for travel and the headphones are light enough to carry easily. There is an in-line microphone as well.
Buy from Amazon India.
Moto G4 Plus Cover/Case + Free Tempered Glass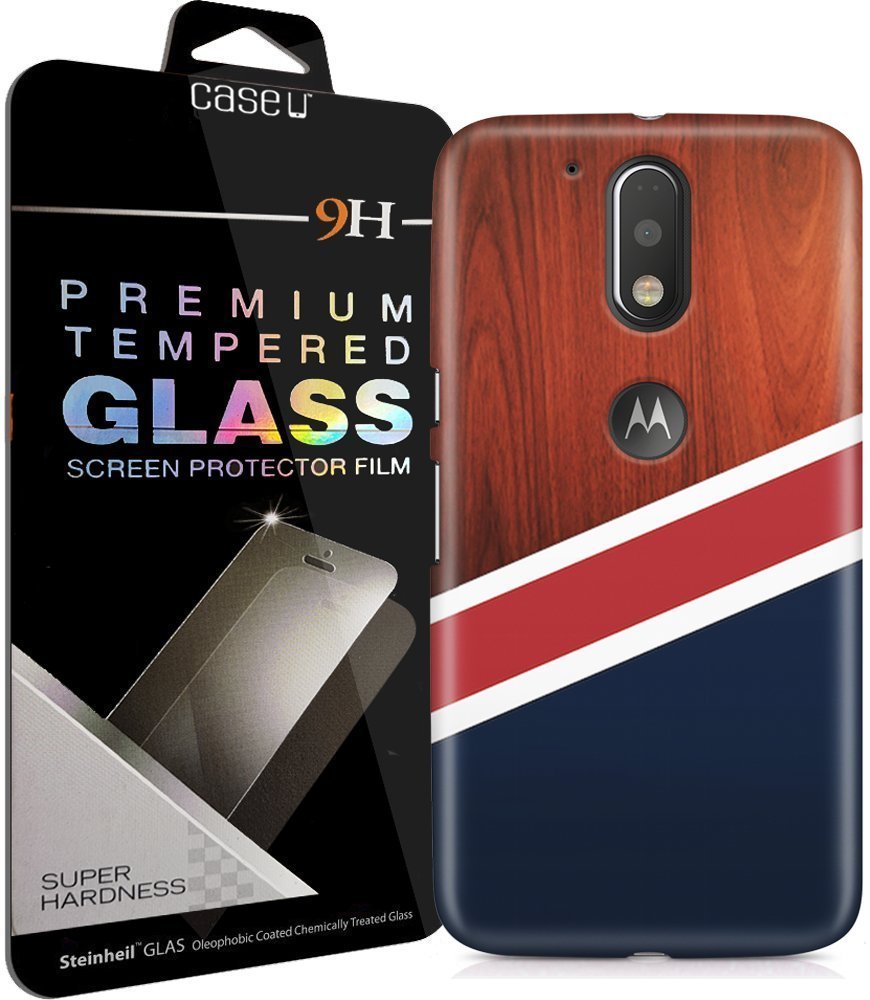 This is a very good looking case for the back of Moto G 4th gen. Plus, and along with the case, the combo has a tempered glass so you don't have to purchase it separately in case you are planning to buy one anyway. This is a 3D printed case and it has a scratch-resistant Matte finish.
Noise Back Cover Case for Moto G4 Plus

This is a very large and good collection of cases that come with a different design on the exterior, and this entire kit is for the Moto G4 Plus. Any of the case costs Rs. 445 and the cases are made of plastic and Durable shell exterior is co-molded with a soft, impact-absorbing layer for complete protection in a flexible, secure and lightweight form.