OnePlus 3 is the first phone to be available in India with 6GB of RAM. Soon, we will see even the LeEco Le Max2 having the same amount of RAM and even though some might argue that this is overkill, the phone is already being sold and phones with 6GB RAM are now real. The only question remains – How does this make a difference?
The OnePlus 3 has a Full HD display, Qualcomm Snapdragon 820 processor, 6GB of RAM (capacity of 5.61GB), and a 3000 mAh battery. The benchmark scores, of course, are overwhelming and high because of the power it contains. Let's check out the scores to see how good the phone is, although it is always a fact that these scores alone don't talk about the performance of the device.
The users are already reporting of the OnePlus 3 having some RAM management issues, and there is a fix for that already available, though, you need to root your phone if you want to try it out.
OnePlus 3 Benchmark Test Scores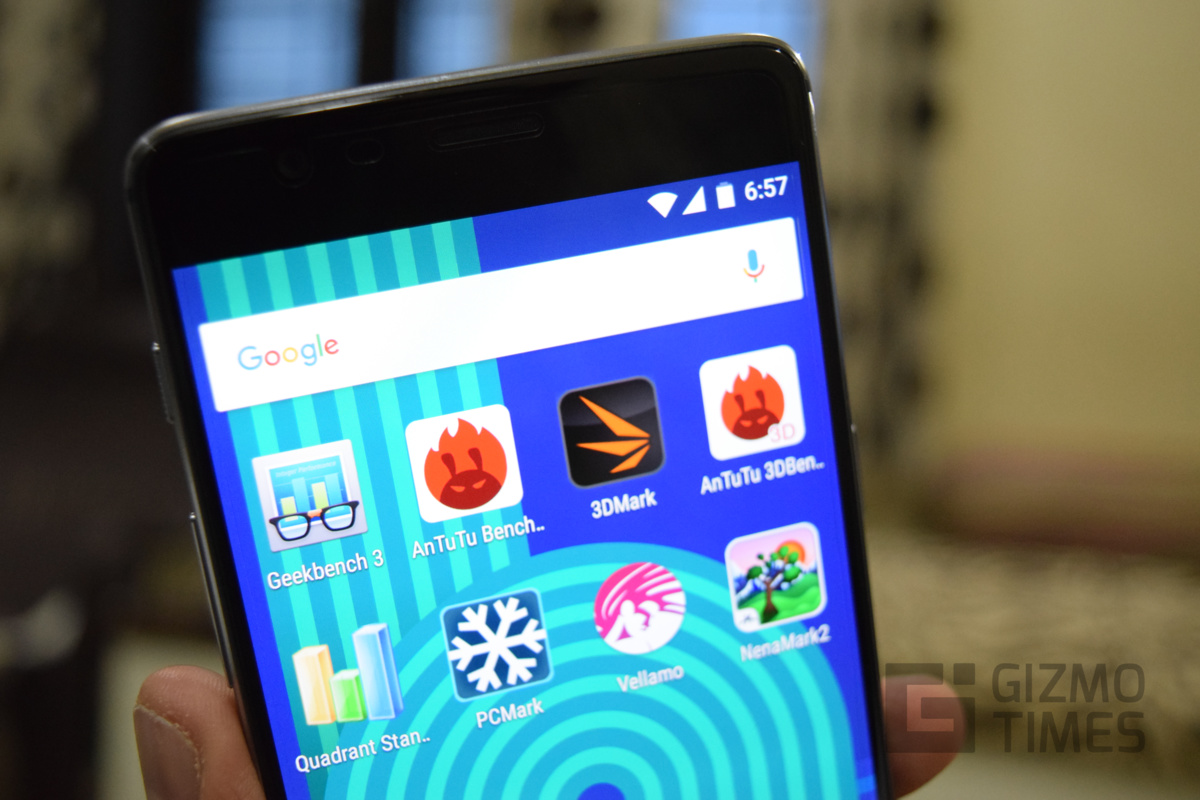 OnePlus 3 AnTuTu Benchmark Score: 141916
OnePlus 3 AnTuTu Quadrant Standard Score: 44498
OnePlus 3 AnTuTu Vellamo Multi-core Score: 3731
OnePlus 3 AnTuTu Vellamo Metal Score: 3676
OnePlus 3 AnTuTu Geekbench3 Single core Score: 2345
OnePlus 3 AnTuTu Geekbench3 Multi core Score: 5477
OnePlus 3 AnTuTu Nenamark 2 Score: 59.7 fps
OnePlus 3 GFXBench OpenGL Car Chase Score: 17 fps
OnePlus 3 GFXBench OpenGL 1080p Car Chase offscreen Score: 17 fps
OnePlus 3 GFXBench OpenGL Manhattan 3.1 Score: 30 fps
OnePlus 3 GFXBench OpenGL 1080p Manhattan 3.1 offscreen Score: 31 fps
OnePlus 3 GFXBench OpenGL T-Rex Score: 59 fps
OnePlus 3 GFXBench OpenGL 1080p T-Rex offscreen Score: 88 fps
OnePlus 3 PC Mark Work Benchmark Score: 6646
The recent list from AnTuTu about the top phones with top scores had the Vivo Xplay 5 Elite with a score of 138706, and the OnePlus 3 that we are testing has a better score than that.
Want to have any other benchmark test run on the OnePlus 3, or have anything else to ask? shoot your questions in the comment section below.