The Xiaomi Redmi Note 4 from the Chinese brand Mi is launched at the price of Rs. 9999, Rs. 10999 and Rs. 12999 for three variants and it comes with a 5.5-inch display. The phone is available on Flipkart and Mi.com through flash sales. Xiaomi says that already lakhs of units are sold in the first sale, so if you have got one, you might also be searching for a decent case and screen protector to enhance the longevity of the phone.
Check out the list of the best accessories that we have listed for you to choose from.
Flip Cover for Xiaomi Redmi Note 4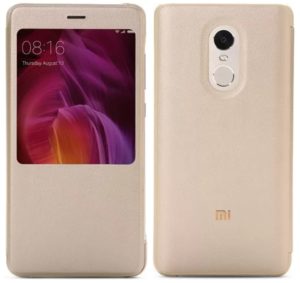 The following are flip covers from Xiaomi and they come in different color options. There are differential prices so make sure you check before you select the one you want. These are silicon cases that come with a window on the front for a part of the display to be shown even when the flip cover is covering the front.
Hard cases for Redmi Note 4 – Shock-proof cases
Golden Sand Shock Proof Case for Mi Redmi Note 4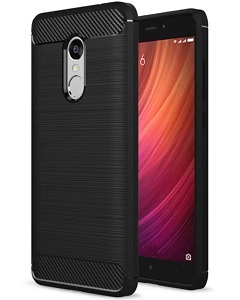 This is a Polyurethane case that is said to be shock-proof, thanks to the anti-shock corners. Golden Sand Rugged Armor Series case provide 360-degree protection to your device while maintaining its slim profile. Its unique Air Cushion Technology and shock proof corners make your phone impact resistant from all sides on a drop.
The case is priced at Rs. 599 and it comes in Metallic Black color with a matte finish. It doesn't just offer protection but is also good in looks so you don't have to take it as a hard case. The case is said to be waterproof but don't take the phone to give it the waterproofing.
Belmark Back Cover for Mi Redmi Note 4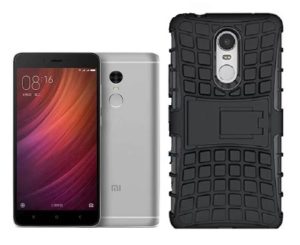 This is a strong case that will protect the Redmi Note 4 from getting any dents or scratches, and save it during a fall. It doesn't seem like a dual-protection type of case but is shaped and looks like one. There is also a kickstand case that will help keep the phone in a landscape mode for watching movies.
The case is priced at Rs. 339 and it comes in Black color, with perfect cutouts for the ports.
Transparent covers for Redmi Note 4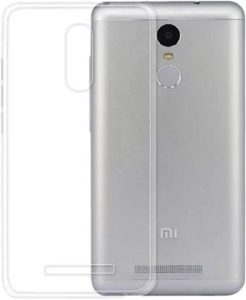 There are loads of cases and covers available with a transparent body to cover the back of the phone and help save it from denting, but they don't offer enough protection from falls. Following are a few similar ones that you need to check out.
Standard Design cases and covers for Redmi Note 4
Febelo Flip Cover for Mi Redmi Note 4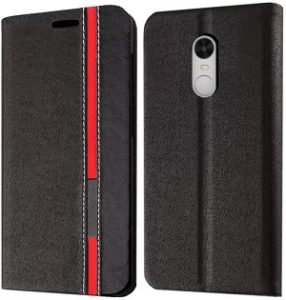 The Febelo Flip Cover is an attractive looking case that covers both, the front and back of the phone and opens up like a book. It has quality stitching on the front with a red line from top to bottom, so that the cover should not just be for a use-case but should be good at looks too.
Thanks to the ditch in the back, you can have the case as a landscape dock where the phone sits to show content in landscape mode without you having to hold it. The case is priced at Rs. 799, quite high compared to others but it does seem to have the quality based on the looks.
CareFone Back Cover for Mi Redmi Note 4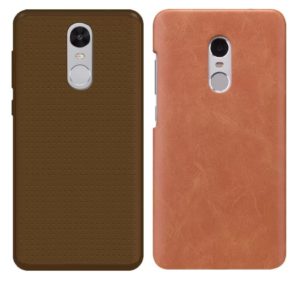 This is a series of covers that come in different color options and they have a dimpled surface. Made with Silicon material, the back cover offers protection from scratches, dirt, and stains. It is also said to give a proper grip so that the phone doesn't slip out from the hand. There are cutouts for the ports and buttons and the covers are available in different colors.
Karpine Back Cover for Mi Redmi Note 4
Unlike the above one, the covers from Karpine give a feel of a leather though they are made with artificial leather. They indeed look better but are priced a bit high. Even this case has cutouts for the ports and buttons, and they seem very comfortable. Check out the color options given below.
Best Screen Protectors and Tempered Glass for Redmi Note 4