Today, Google unveiled a revamped Chromecast along with the Pixel smartphones. The Google Chromecast Ultra comes with support for 4K Ultra HD (3840 x 2160) resolution and HDR (High Dynamic Range). In almost every other way, the latest model is similar to its predecessor. The brand new Google Chromecast Ultra costs $69 (Rs. 4599 approx.).
The upgraded model of the streaming device sports similar design language to the previous Chromecast 2. Google claims that the new Chromecast Ultra to be the fastest it has ever made. Indeed, the newer version is almost twice as fast as its earlier model. You will notice this change in processing speed regardless of the display resolution of your TV. Using the Chromecast Ultra, you will be able to stream high-quality 4K videos from various sources including Netflix and YouTube.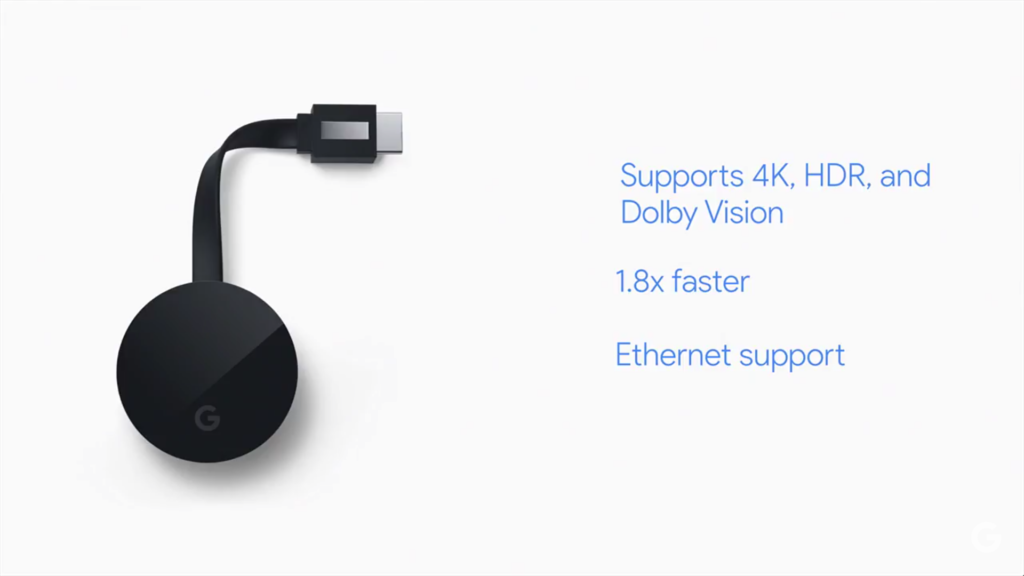 The newer version boasts enhanced connectivity with upgraded Wi-Fi modem and an additional Ethernet port. It looks almost similar to the previous version just with a minor change in the Google branding. The operating procedure is same as that of its predecessor, and it connects to your HD TV via the HDMI port. The Chromecast Ultra supports Dolby Vision and is 1.8 times quicker than the Chromecast 2.
With over 30 million devices sold so far, Google's Chromecast has turn out to be quite popular. The Chromecast 2 is the most successful model and has increased the sales percentage by almost 160 percent. The Chromecast Ultra supports at least iOS 8.0, Android 4.1, Windows 7 and Mac OS X 10.9. It can play 4K videos even with HDR.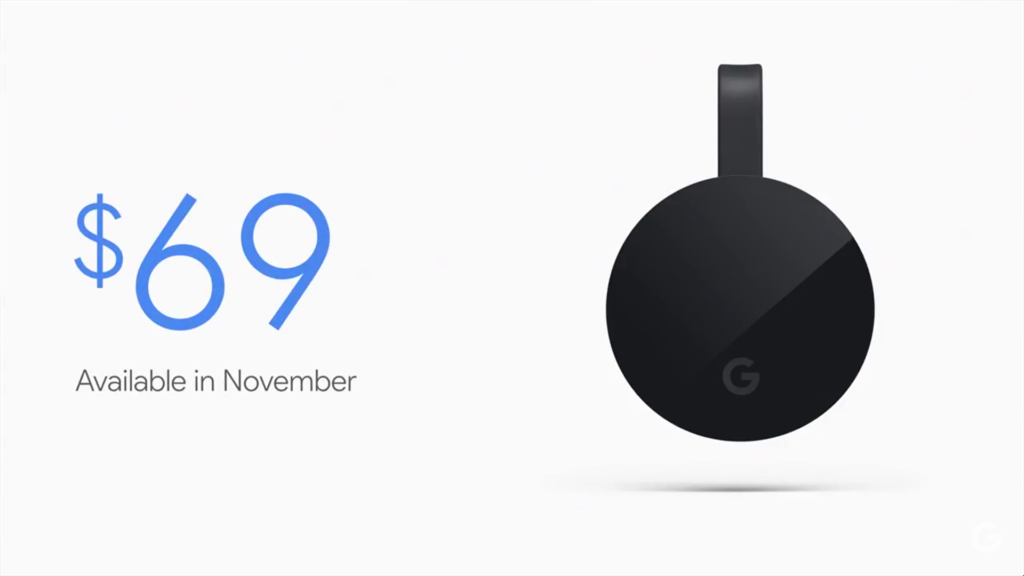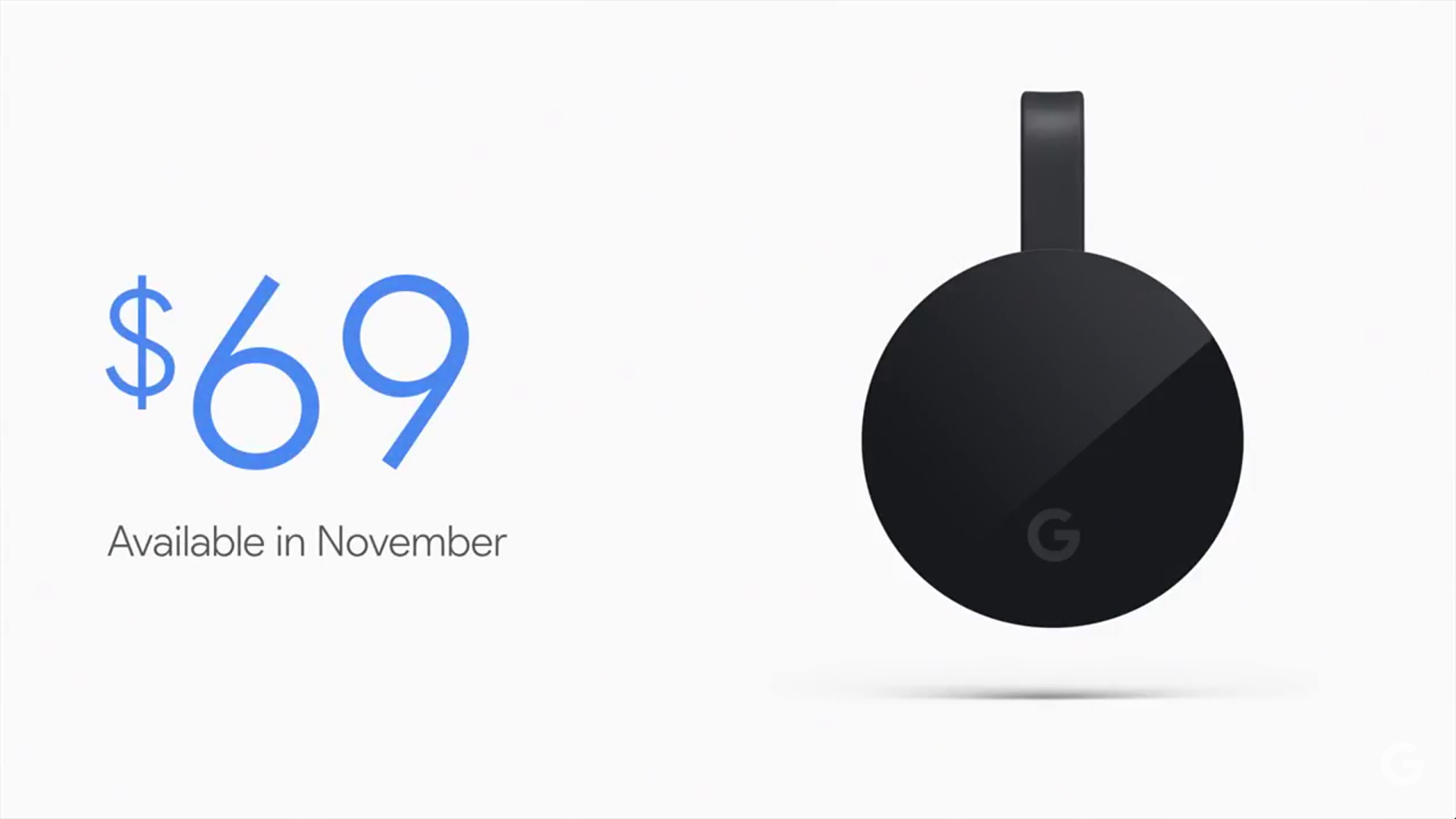 Google will sell the Chromecast Ultra for $69 (Rs. 4599 approx.) starting from November 2016. The pricing is almost double that of Chromecast 2 which currently retails at $35 (Rs. 2330 approx.). However, presently, there is no information about its launch in India.