Samsung has rolled out the Samsung+ 3.0 update for the Galaxy S7 and S7 edge and it comes with a new feature called as Assist which literally allows representatives to take over your device and troubleshoot the phone. If you are feeling concerned about the security of your device after reading this, the representative can take over only after the user gies them access. You will have to call or contact a representative via video chat on the app's new live support feature.
This feature is available only for Galaxy S7 and S7 Edge for now and no other devices have got the update yet. The other deviecs are also expected to get this new feature in the coming weeks through carrier updates. This feature is useful for users who are new to using smartphones and want help in terms of software and hardware.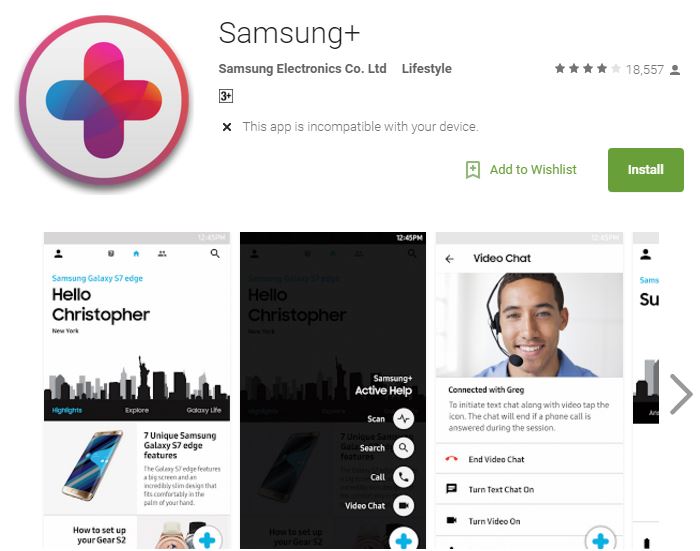 You can get help from the representatives for small and basic tips to the complicated ones as well like carrier settings etc. This will help users to solve and clear doubts about the smartphone on their and not roam around friends and family for help with their simple problems. Users can get heps from a representative through video chat, call or text.
Alongside the new Assist feature Samsung has also lanched Add-ons like Lie Support, On demand Answers, Tips & Tricks, Device Diagnostics and Community. The various new features are targetted at fixing the problems like from On demand Answers you can get answeres to the problems in the form of FAQs. The Device Diagnostics lets users monitor the status of their devices like battery health, data and security.
Community is a user based forum which gives you the option to interact with other users and get information instead of speaking to any customer executive or representative. All in all these features are pretty useful for every user and the Samsung+ 3.0 update can be installed through Google Play Store in your Samsung Galaxy S7 and S7 Edge for now and will be available for other devices in the future.