The Xiaomi Redmi Note 3 was launched in India on March 3rd, and it is also called as the Redmi Note 3 Pro, thanks to the different chipset from what powers the Redmi Note 3 in China. This is the successor to the Redmi Note 2, and it runs Android Lollipop-based MIUI v7.
The phone was launched with two variants, the 2GB/16GB one at Rs. 9999 and a 3GB/32GB one at Rs. 11999. As usual, it is the flash sales through which one can try to be the quickest to hit the "buy now" button and purchase the phone, or get an F-code from one of the fans of Xiaomi to purchase the Redmi Note 3 without caring about the flash sale.
A metal body, fingerprint scanner on the back, a Full HD display and a hexa-core processor from Qualcomm, this combination does seem like a killer one for the price at which the Redmi Note 3 is being sold, but there's a lot you might want to know about it before you make your purchase decision. That's the reason we have this guide!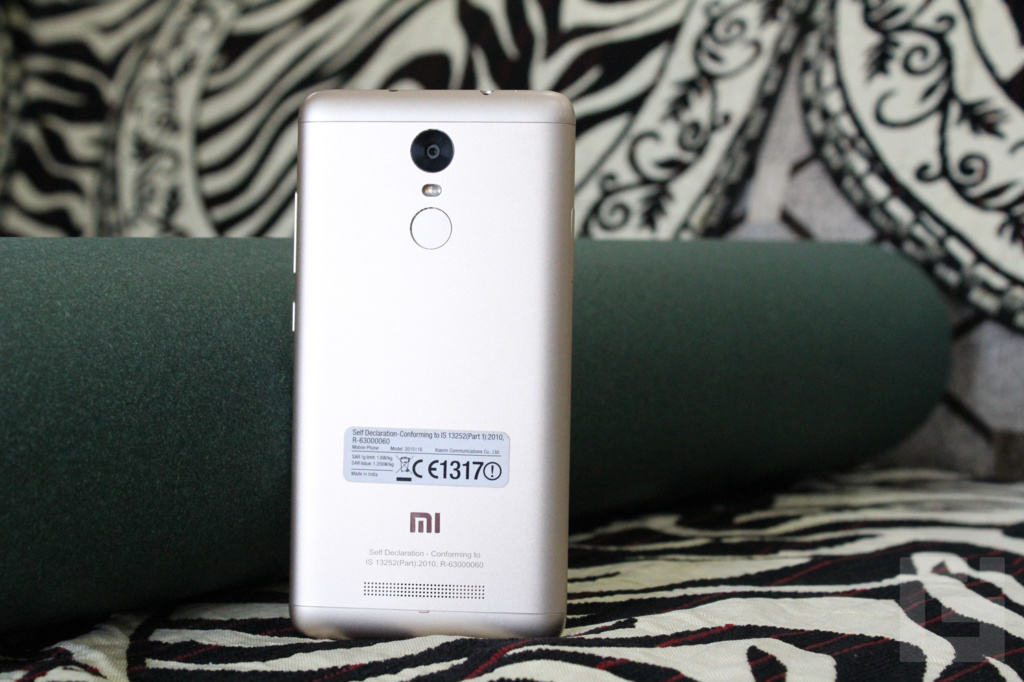 Looking to buy the Redmi Note 3?
Here's what you need to know! Before we begin, check out the FAQ if you had the basic questions in mind.
Why can't I purchase the phone directly without a flash sale?
Unfortunately, no, you cannot buy the phone directly because according to Xiaomi, the production is not high so there are limited number of devices available every week. It might go on for an open sale later, when the number of units increase.
Which is a better option to go with? 2GB RAM one or 3GB RAM one?
If you think of a long-term usage, the 3GB variant should be a good choice because it isn't only about the RAM but the 32GB internal storage that you are getting here. Also, if you are not a heavy user and are okay with 2GB RAM, you can go with it because later if the 16GB storage isn't enough, you can expand it using a MicroSD card.
Xiaomi Redmi Note 3 Specifications
| Specification | Xiaomi Redmi Note 3 |
| --- | --- |
| Display | 5.5-inch 1080p, 401 PPI, IPS LCD Capacitive, 1920 x 1080 pixels |
| Operating System | Android 5.1 Lollipop, MIUI v7.1 |
| Dimensions, Weight | 15 x 0.9 x 7.6 cm, 163 gm |
| Processor | Qualcomm Snapdragon 650 |
| RAM, Storage | Variant 1: 2GB, 16GB, Variant 2: 3GB, 32GB |
| Rear Camera | 16MP, F/2.0, Phase Detection Autofocus, Dual tone flash |
| Front Camera | 5MP, F/2.0 aperture |
| Battery | 4050 mAh Li-Polymer battery |
| Sensors | Electronic compass, Gravity sensor, Light sensor, Gyroscope, Proximity sensor, IR Blaster |
| USB OTG | Supported |
| Other | Fingerprint scanner, LED notification light |
Xiaomi Redmi Note 3 Pros & Cons

Pros of Redmi Note 3
Excellent display: The sharp display with pixel density of 401 PPI has Xiaomi's Sunlight display technology that naturally brightens the content under the sunlight.
Battery life: The Redmi Note 3 easily gets over a day's usage, and with a screen-on time of over five hours on heavy usage, one can easily vouch for its battery performance.
Good performance: Keeping the chipset information aside, the actual performance and RAM management of MIUI in the Redmi Note 3 is good, with no lags or whatsoever.
Cons of Redmi Note 3
Camera: Although the camera does very well in bright conditions, the shooter on the back cannot be relied upon in low light conditions, where a lot of noise is seen in captures.
Wi-Fi: The Wi-Fi reception is not comparatively good. For this, we did try it alongside LeEco Le 1s and the Coolpad Note 3, and the least reception at a distance was on the Note 3.
Software update: Xiaomi's known for sending frequent MIUI updates, but they are snail-slow in pushing updates with the actual Android version. We might not even see a Marshmallow update for this device.
---
Reasons to purchase Redmi Note 3
Well, there are many who might just be wondering about the actual reasons why we would recommend this phone, of course, with some obvious disadvantages that it has just like any other smartphone. Read below for the reasons to choose the Redmi Note 3 for your budget.
Killer Battery
Battery life has always been one big concern for users. Xiaomi has done very well to offer a great battery life in the Redmi Note 3, and as mentioned above, over five hours of screen-on time for heavy users, and lasting for more than a day easily, the phone impressed in this aspect.
Premium Build
A metal unibody with curvy edges and a smooth back curving down towards the sides, it all not just adds to the good looks but raises the comfort by a lot. Moreover, you do feel like holding a premium phone that might be priced much higher than what it is.
Fingerprint sensor
This has become a very common feature with the recent launches, but Xiaomi hasn't packed a fingerprint sensor just for the sake of it. The sensor is very accurate, and just quite quick in recognizing the fingerprint. Oh, funnily enough, you can register your lip to unlock the phone as well.
Buttery smooth performance
We usually call such performance as buttery smooth, since there is no lag noticed at any point of time, even while multitasking or playing heavy games. It would be good to credit the MIUI as well, because the UI optimization is important as well.
No heating issues, thankfully
There's no liquid cooling or any dispersion method, but one of the reasons why the Redmi Note 3 doesn't heat up so much is its metal body. Apart from that, for any reason it might be, the phone doesn't heat up much even after gaming for a considerable amount of time. The maximum it could hit was 39-degree, which is quite normal.
Display – Sharp and bright
I've been a fan of the sunlight display since the time it was announced, at the Mi 4i launch and teardown. The display basically pumps up the brightness but doesn't crank the contrast to a level where the content looks artificially lightened up. Not just that, the IPS LCD display does seem like an AMOLED that Samsung usually uses in its devices.
Useful IR Blaster
If you are a smart user, you might not always want to keep spending time searching for the TV remote in the couch or in one of the places you didn't notice it slipped into. That's when this little sensor on the top of the Redmi Note 3 helps. The good thing is, you cannot limit it to just TVs, but also get it to work with some other smart electronics too.
---
How is the camera of Redmi Note 3?
Check out the camera samples by going here, or click on the picture below to go watch the original resolution captures taken using the 16-megapixel camera in different conditions.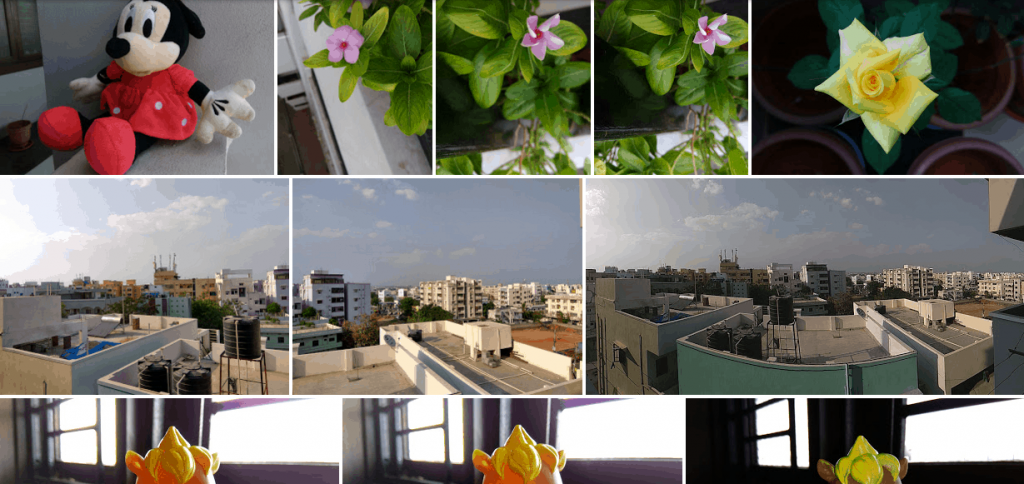 What are the best alternatives to Redmi Note 3?
Even though you might be almost satisfied with the phone matching your needs, there are a few other devices you should take a look at. Here are some of the choices, and the comparisons with them.
Which should be the ideal choice? Of course, it is a very personal choice because smartphones are bought with some personal needs, and thus, we might want you to check the comparison to know how good the LeEco Le 1s is in comparison.
Ending up with the Redmi Note 3 as the choice? Shop Xiaomi Redmi Note 3 on Amazon India!
---
Best accessories to get along with your Redmi Note 3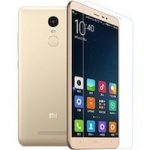 Tempered glass screen protector: Though we won't recommend using that because the display doesn't remain the same with touch experience and color output, but the tempered glass does sacrifice itself and save the display when the device falls from a height. Here are a few options.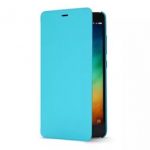 Official Flip Case: Xiaomi has started selling the official flip covers of the Redmi Note 3 and these are currently available at the Mi.com store. These flip covers come with intelligent wake feature and they are said to keep the phone protected from cracking. Available in White, Black, Blue, and Orange. These are priced at Rs. 399.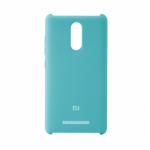 Official Hard Case: The hard case takes care of only the back of the phone. These come with a smooth grip and the color options to choose from include Black, Baby blue, red or yellow.
Even this has a circular arc design that can help protect the screen, not just the corners of the device. The price of this one is Rs. 299.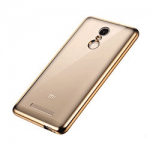 Other cases: The cases made by iKraft are beautiful, and they can be the perfect alternative to the official flip case by Xiaomi. There are also some bumper cases available from different accessory makers, which all look good and aren't really heavy on the pocket.
---
Redmi Note 3 user? Here's how to start using it
Setting up: Just like any Android smartphone, you'll have to go through some steps to set up the Redmi Note 3, starting with the SIM insertion. This is a Dual SIM smartphone, with the second SIM slot being able to hold either a Nano SIM or a MicroSD card.
What SIM type do you have? If it is a Nano SIM and you don't have an adapter, you need to get one to make it to a size of a Micro-SIM that fits into the first SIM slot. Otherwise, you can directly insert the Nano-SIM into the second slot if you are not using a MicroSD card anyways.
Accounts: You will need to register and add two accounts, a Google account, and a Mi account. Since this is the Indian unit, you won't have any restriction with Google apps, and you can use them well. The Mi account helps in some of the apps where you can download apps and themes.
What are the benchmark scores? Here are the Redmi Note 3 benchmark scores that you need to check on how well the device performed on the different tests that are performed on it.
Important tips for Redmi Note 3 users
Wondering what the fingerprint sensor can do? Here's everything it can do. It isn't just a fingerprint recognition sensor as you can register your lip print as well 😉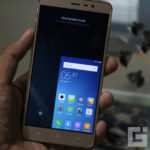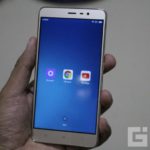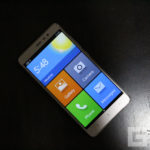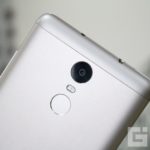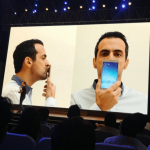 The fingerprint sensor can, well, do a lot more than just security. But, would you want to know how can you set it up? This guide should help you with that. Learn how to set up the fingerprint sensor on the Redmi Note 3.
---
Capturing screenshot on an Android smartphone is almost the same usually, but thanks to the custom UIs, you get to see some easier and unique ways of doing the same. This guide of ours shows the different ways to take a screenshot.
---
Lite Mode presents with a very simpler and easy-to-use interface for those who don't like the hassles of heavy and animated interface that the MIUI offers though the default one looks great. Here's how to use it.
---
Do Not Disturb mode offers a lot when it comes to stopping notifications from certain apps from a certain time, calls and messages from selected contacts, and some other settings. We explain you how to do that.
---
Child mode restricts kids from accessing all of the content in your phone. You can select which apps to show up when you activate this mode. This guide explains how you can set it up and exit the same.
---
The Xiaomi Redmi Note 3 is large in the hand if you have been using devices like an iPhone or a phone with a screen size of 5-inch or lower. For some functions, you wished that the finger of the same hand holding the device could reach the corners. The One-handed mode helps in doing that.
---
Even though the battery on the device is good with a 4000 mAh capacity, the Redmi Note 3 offers Battery saver function that helps extend the life. You need to set it up though, and that's where this guide should help you.
---
Although this might be a rare issue, we've already seen a few users complaining of the abnormal heating up of the Redmi Note 3. We noticed this too less, but if you are, then this guide should help you in keeping it in control.
Having any problem with the Redmi Note 3?
We'd love to help you, being a user for a good time and having heard about some issues with Redmi Note 3, we have been trying to find out the right fix for each.
If you happen to see some problems with the software, just comment below and we will try to help, but if it is a hardware one, you should give a visit at the service center. We hope that you share your experience here so that fellow Redmi Note 3 users learn from it. We want to make this page a resource for anything related to the device.