Large smartphones and small hands is a very commonly seen problem, but does that stop the users from using a large phablet or a smartphone with a big screen? Obviously no, because users are still okay with using their second hand for the scrolling of content and reaching the corners that cannot be reached with the same hand that is holding the device.
Xiaomi Redmi Note 3 is a phablet with 5.5-inch Full HD display, and for a display that big, you won't really be able to stretch your hand so much to reach the other corner. If you still wanted to get the most of it at times using the same hand, the MIUI 7 has a One-handed mode that helps reduce the area of the content available on the screen.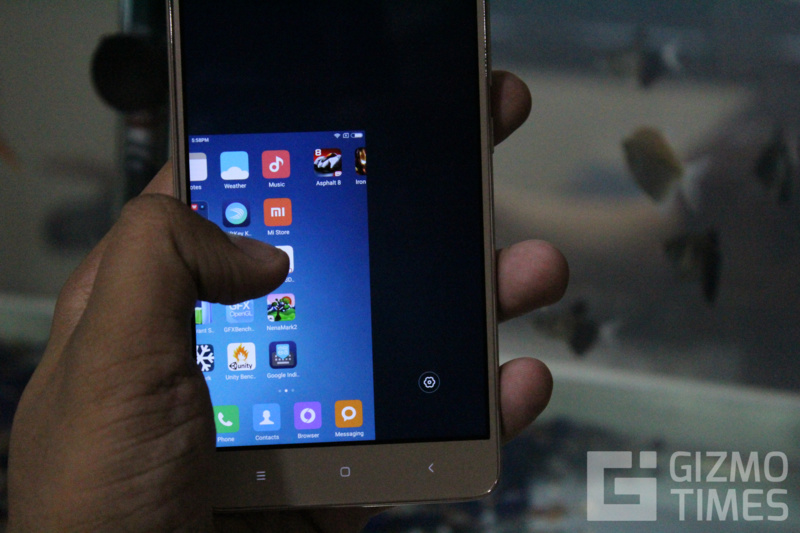 Here's how it can be set up and how it works.
In your Redmi Note 3, go to Settings > Additional settings > One-handed mode
Here, you will be able to choose whether the phone should ask you permission before entering the one-handed mode, and also, choose the screen size to which it gets reduced to for a single hand usage.
The screen sizes available to choose from for one-handed mode are as follows.
4.5-inch
4.0-inch
3.5-inch
Once you are done with the selection of screen size, you can go back to the home screen and to get into the one-handed mode, you'll need to swipe your finger from home button to either the back key on the right or menu key on the left.
To have a smaller screen on the left side, swipe finger from home button to menu button in the bottom.
To have a smaller screen on the right side, swipe finger from home button to back button in the bottom.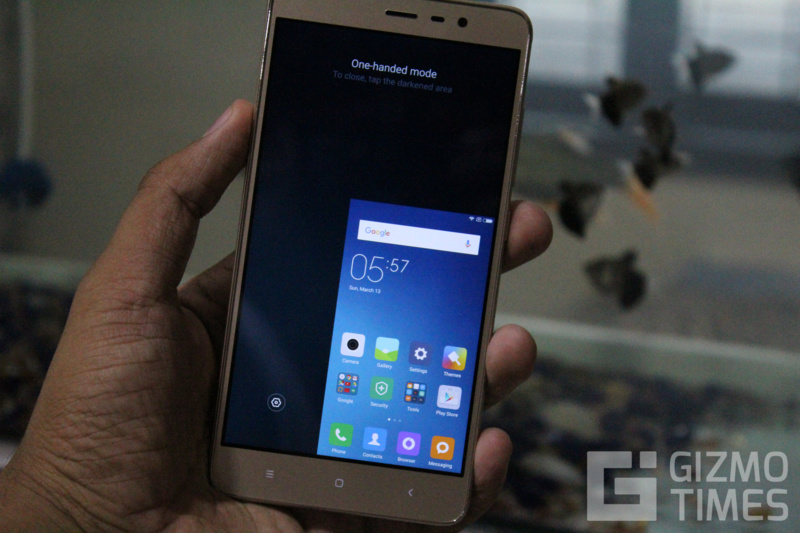 To go back to the normal mode, i.e. full-screen mode, you just need to swipe the same way using which you had entered the one-handed mode. Or, an easier way is by just tapping anywhere on the empty area in the screen where the interface content isn't present.
So, quite easy to do but you need to check which size fits your reach easily. Did you wonder whether the shrunk screen will be taken as a screenshot or the whole screen with empty area too will be a part of the captured screenshot? It is the former.